« Compatibility and Clearances
|
Full System Build Part 2 »
Full System Build Part 1
Parts I used to test the View 71:
| | |
| --- | --- |
| CPU | AMD Ryzen 3 1200 |
| Motherboard | ASUS Strix B350-F |
| Cooler | Silverstone PF120 AIO |
| RAM | Team Group Dark DDR4 3000 2x8GB |
| GPU | EVGA GTX 980 K|NGP|N |
| Power Supply | Gamdias Astrape 650W 80+ White |
| Storage | 2x 3.5″ Hard Drive |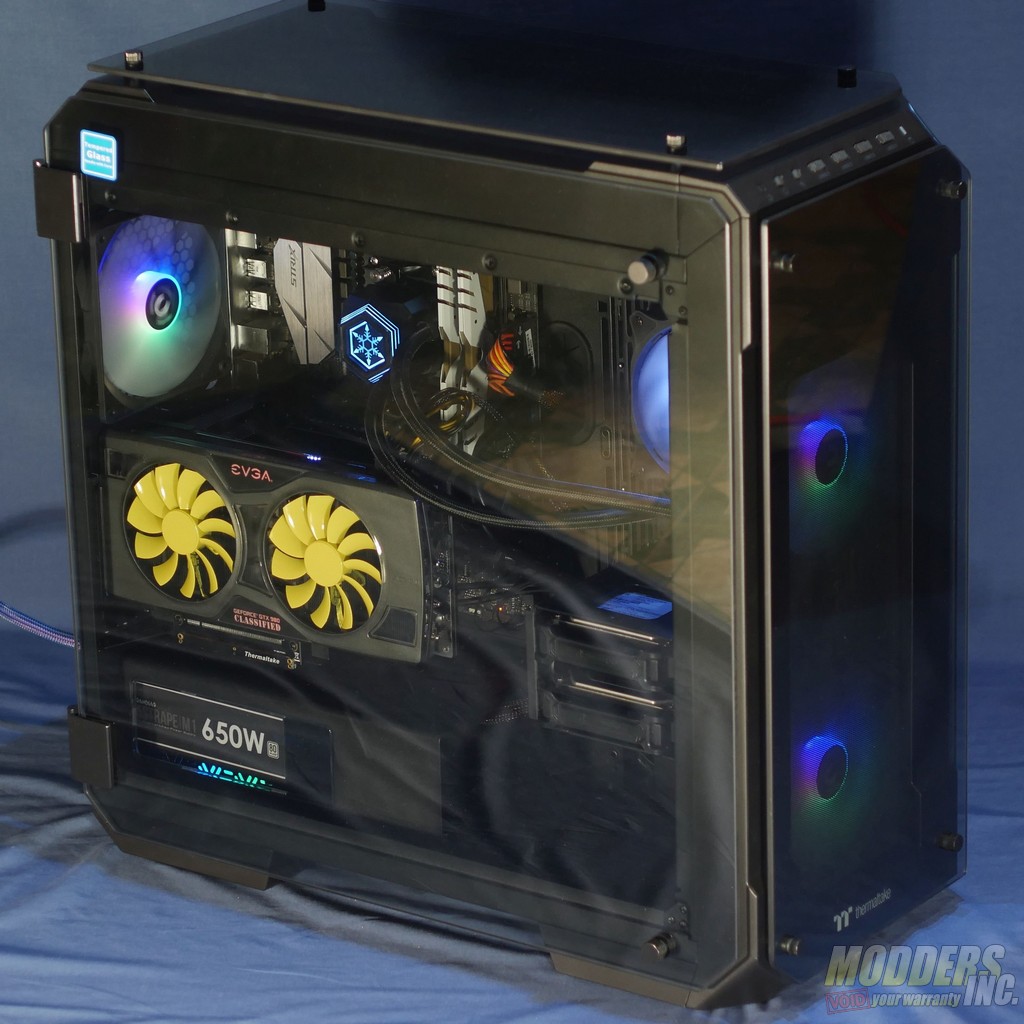 Building an air-cooled system in the Thermaltake View 71 was a breeze.  Aside from some tight screws, everything went into place with minimal effort.  I used one of the drive cages to hold my hard drives and removed the trays in the back of the case to allow me to mount the PF120 to the motherboard tray without choking its airflow.  The vertical GPU mount gave my graphics card plenty of room to breath, though extra thick cards would have difficulty getting enough air.  I used a Thermaltake riser cable from a previous project because the View 71 does not come with its own cable.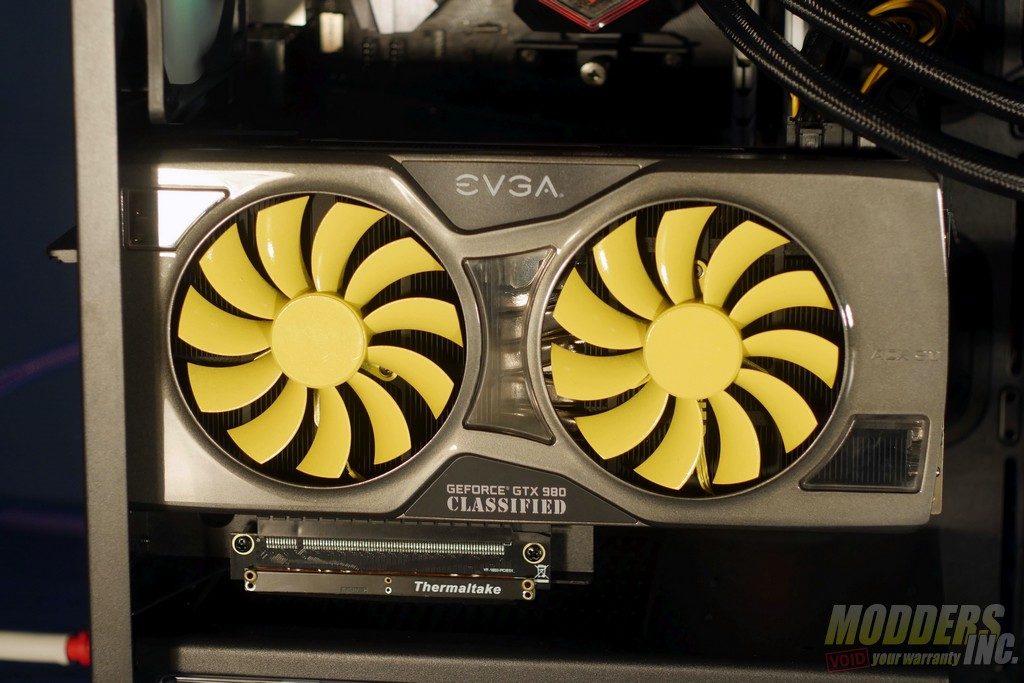 For those of you who have RGB power supplies, the acrylic window on the power supply shroud will give you a good view of the lights.  This is also useful for power supplies that have an LED readout on the side, though how common that feature will become remains to be seen.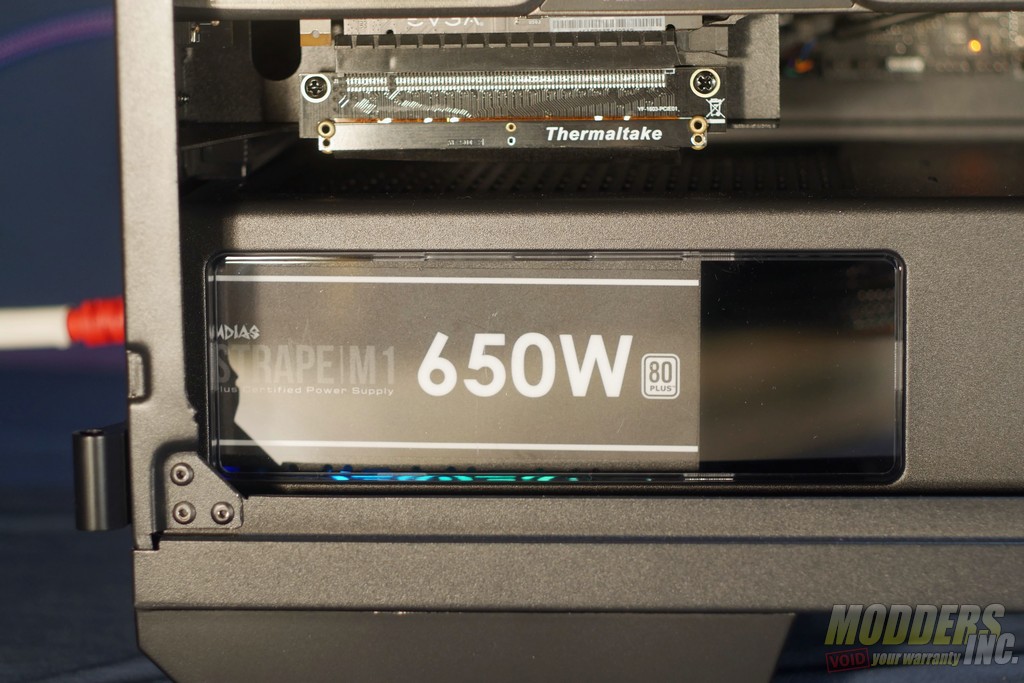 The ARGB fans matched up reasonably well across the system.  While I did not set the fans up with any synchronization, it is theoretically possible if your motherboard has a digital ARGB header.