Article Index: >>
« Packaging and Specifications
|
Closer Look at the In Win 707 contd. »
Closer Look at the In Win 707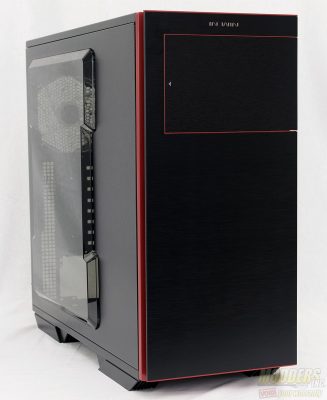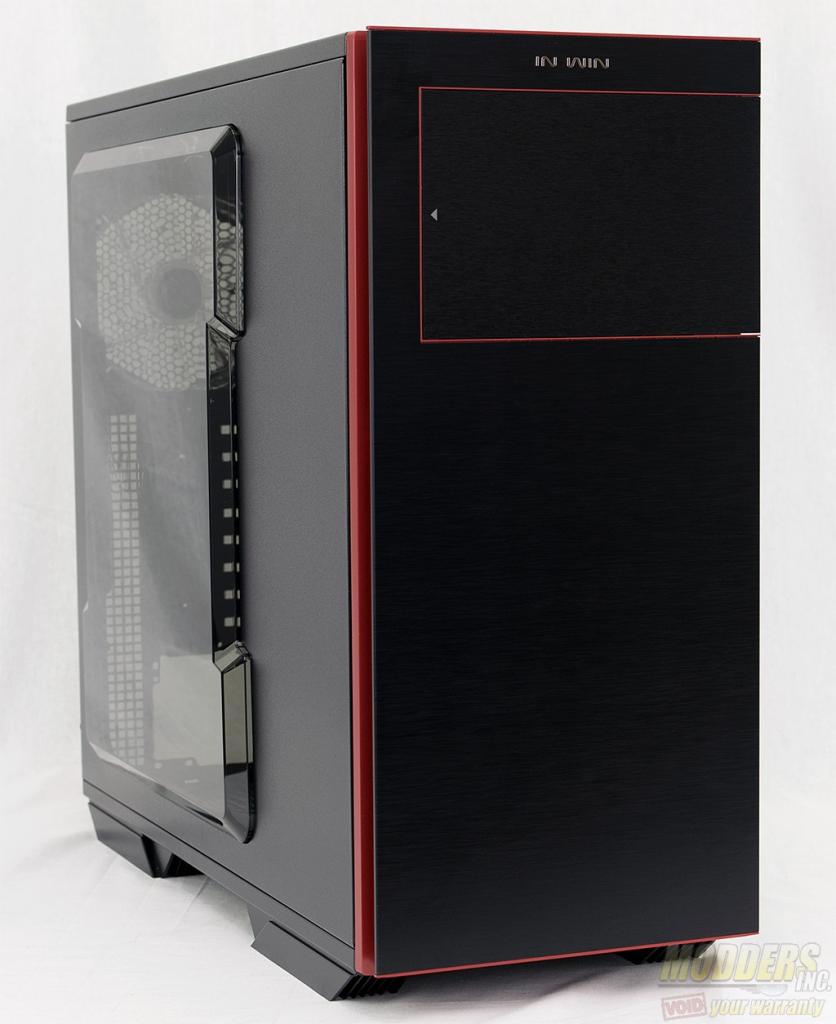 The In Win 707 is a full tower chassis that measures in at 532 x 243 x 582mm (21 x 9.5 x 22.9 inches) with a steel frame and side panels. The front panel is made of plastic with a brushed aluminum skin over top. The 5.25″ external bays are covered by what In Win calls a One-Touch door.   At the top of the front panel is the front I/O. The front I/O includes a two USB 3.0 ports, 3.5mm headphone and microphone ports and two USB 2.0 ports.  On the far left of the I/O panel is the hard drive activity light and at the far right and located on the side is the power button. Take note, there is no reset button provided with this case.
The business side of the case features a large, tinted case window that bevels outwards towards the center. this gives a little more room for tall CPU coolers. Front ventilation is provided by the square holes on the front panel.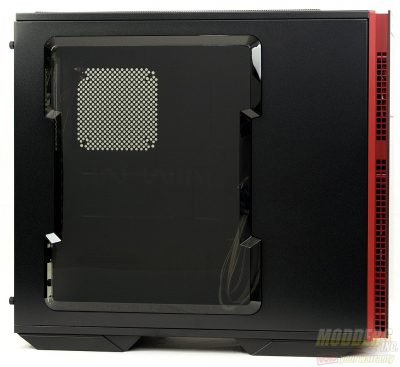 The back side of the case features additional ventilation via a fan mount that can support an additional 120 or 140mm fan.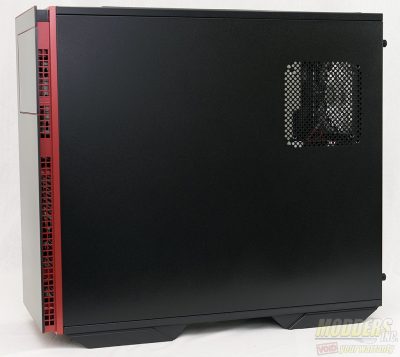 The top of the case is set up for either water cooling or multiple fans. Three 120mm fans or a 360mm radiator can be installed up top. In Win has provided washers to mount the radiator while the rubber grommets are used to mount case fans. From the inside of the case and under the exterior top mesh, there is another layer of nylon mesh that is used to help keep the interior dust at bay.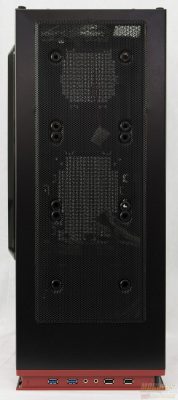 The bottom of the case is ventilated as well and can support additional case fans or radiators at the front of the case. A ventilation hole is provided for the power supply as well. Unlike the top dust filter, the bottom dust filters are located on the outside of the case.  The case feet are can be removed via a couple of screws and are hard plastic with a small rubber pad on each.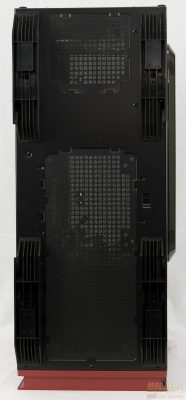 Article Index: >>
« Packaging and Specifications
|
Closer Look at the In Win 707 contd. »