« A Closer Look at the Zotac GeForce RTX 2070 Mini
|
Test System and Synthetic Benchmarks »
Included with the Zotac GeForce RTX 2070 mini is Zotac's overclocking and monitoring software called FireStorm.  The software is pretty simple and all the controls are laid out well. Starting at the left side, you'll see three labels, Auto, Manual, and Advanced. These are used to adjust the fan speeds. Under that, you'll see the OC Scanner. To the right, you'll see the adjustments for GPU clock speed, memory clock speeds, power and temperature targets, etc. At the bottom, once you've found the settings you like, you can choose to save it as one of three profiles.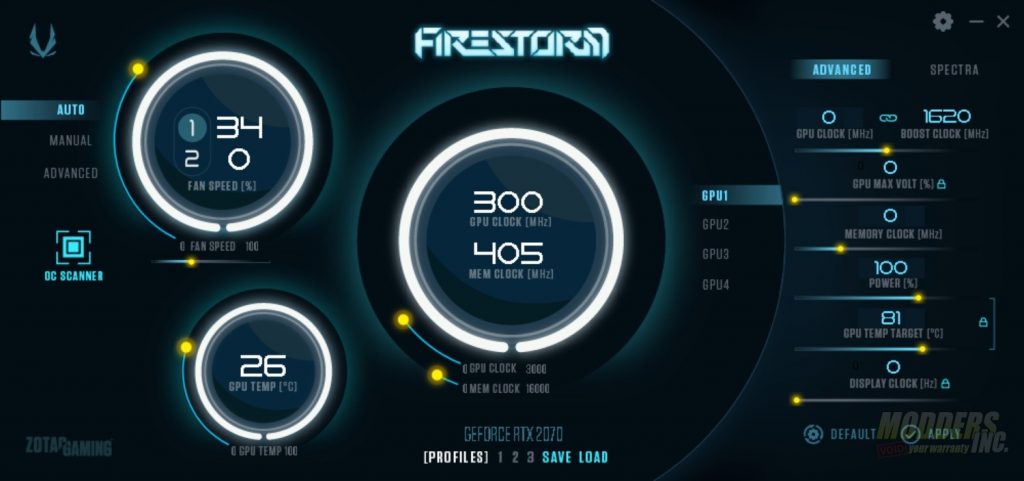 The latest versions of manufactures overclocking software feature what's called OC Scanner. The software attempts to find a decent overclock. The scanning takes a bit of time however, it doesn't always work. For this card, it actually failed at every attempt but, that's not really surprising considering that OC Scanner fails on most cards I've tested. Auto overclocking, at least in my experience has never worked well. I prefer to tweak individual settings myself.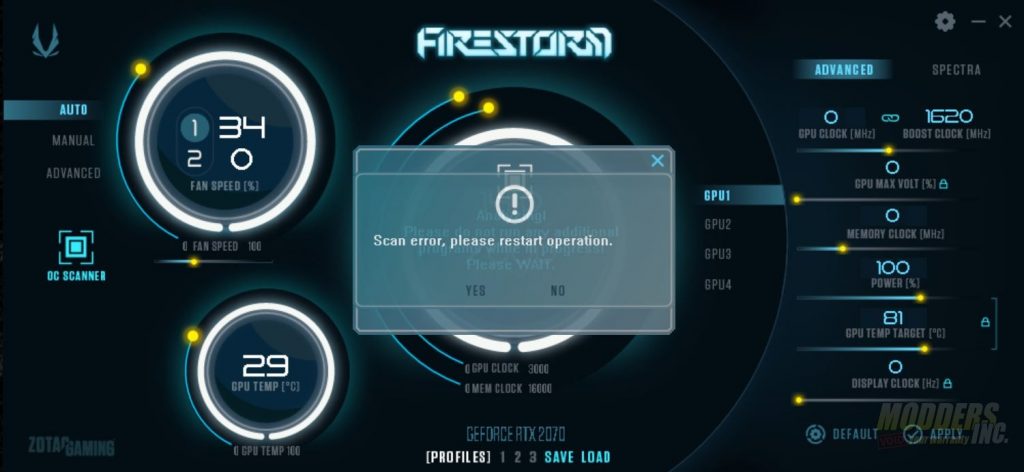 Clicking the advanced button on the right side brings up a custom fan curve graph. You can set the fan speeds at a given temperature.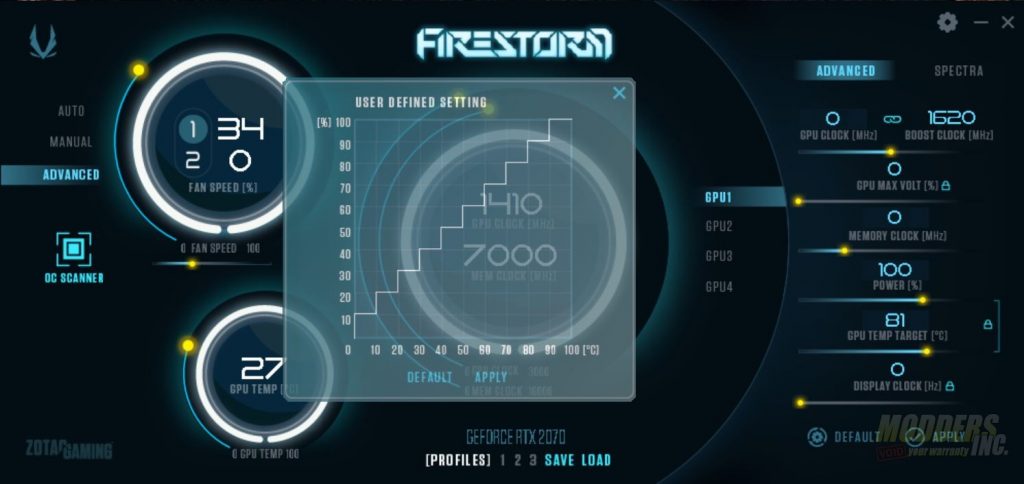 The gear icon is the application settings as well as a monitor page. You can set up things like autostart with Windows, automatically apply settings at startup, and minimize the application on startup. You will also find help and info pages. The information page gives you specific information on the graphics card currently installed.
At stock settings, the Zotac Geforce RTX 2070 mini performed well. The GPU peaked at 1785 MHz with a max temp of 66°c and the fans spinning at 58% of max, this was after 1/2 hour of letting a benchmark loop. At these settings, the card was a bit louder as far as fan noise than the other full-size cards I tested. However, given the small size of the card and the smaller size of the heatsink/fans, this was not unexpected. What was unexpected was the noise level. It was less than I expected. I could hear it on the open bench. It was noticeable but not annoyingly so.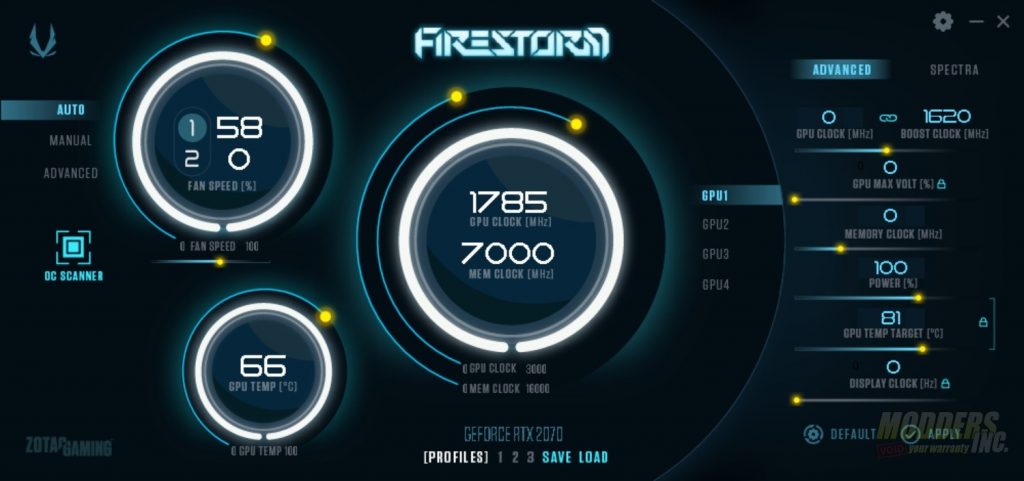 The maximum stable overclock I was able to get on this GPU was 2010Mhz on the GPU core, 8112 Mhz on the memory. A slight bump in temperature at the 1/2 hour mark from 66° c (stock) to 71°c was recorded. The fans also spun up a bit faster at 62% of max. Again, the results were recorded after a 1/2 hour benchmark run.