Article Pages:
« Introduction
|
A Closer Look at the ADATA 1 TB SU750 »
Packaging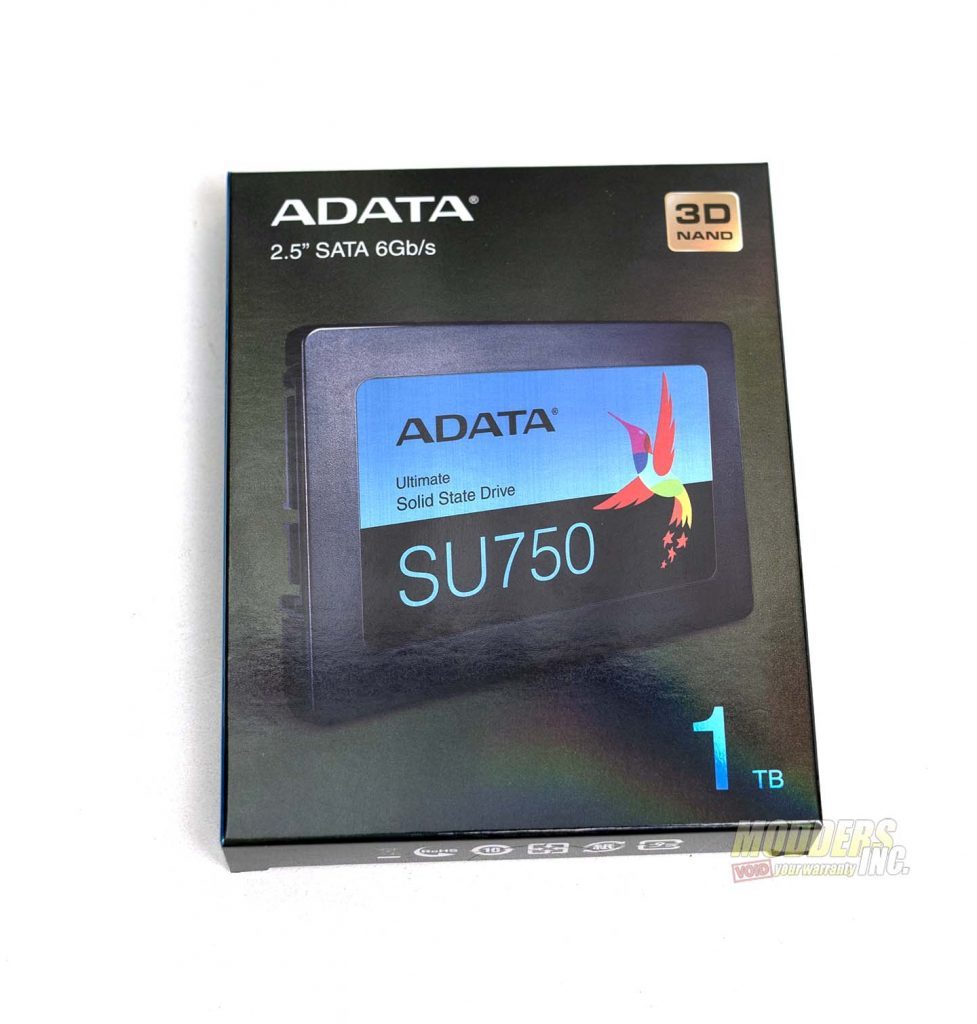 The box of the 1 TB SU750 has a shiny, almost metallic look to it. On the front, the ADATA logo is printed on the top left-hand corner. Just below, the packing makes mention to the facts it is a 2.5″ SATA 6 SSD. There is an image of the SU750 that takes up the majority of the front of the box. The capacity of the drive is printed on the bottom right-hand corner. The sample for this review is the 1 TB variant of the ADATA SU750.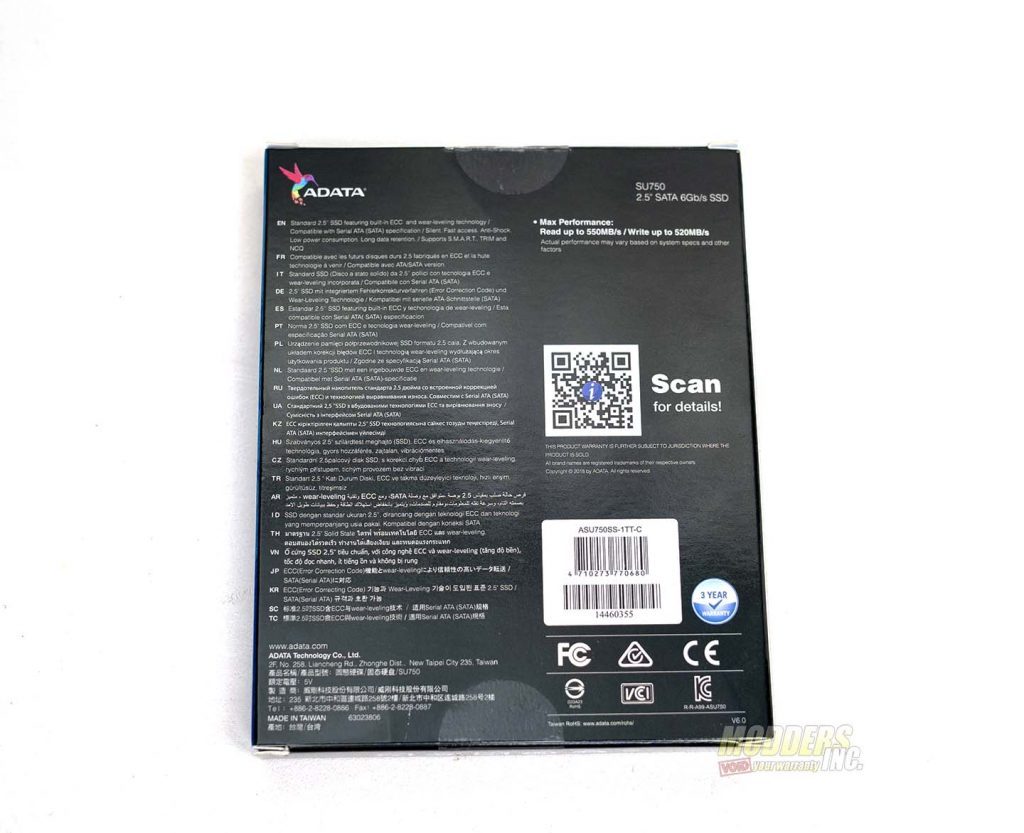 The back of the box has a lot of information printed on it. However, it may be too much and it is a bit hard to read. Several of the key features of the SU750 are listed on the back of the box in over 20 languages. The ADATA logo and SU750 branding are located across the top of the back of the box. There is a QR Code to be scanned. This will bring you to the product page for the SU750. This is something I wish everyone did. It can go along way when researching the right drive to buy. Especially if you're in the store trying to make a decision. The back of the box also lists the advertises read and write speeds of up to 550 MB/s read and up to 520 MB/s write.