Graphics Cards
Aorus GeForce RTX 2080 Xtreme Waterforce Review
The power of water
« Gaming Benchmarks Continued | Final Thoughts and Conclusion »
Overclocking and Temperatures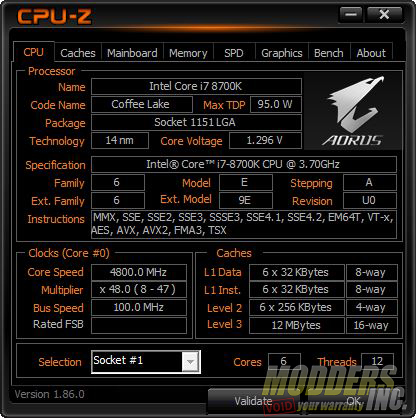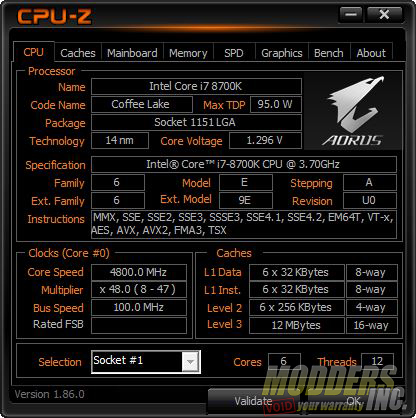 For both monitoring and tuning, we used Gigabytes AORUS Engine. The AORUS Engine works the same as any other overclocking utility such as MSI Afterburner. The AORUS Engine allows you to adjust the GPU clock speed, as well as the memory clock speed. You can also adjust voltage, fans speed, temperature limit and power going to the card. For all benchmarking, our I7 8700k was running at its stock speeds. However, when overclocking the GPU, the CPU was overclocked to 4.8 GHz.
As mentioned earlier, we never got the auto scan feature in the AORUS Engine to complete the scan. So, we just went through the trial and error of manual overclocking. The AORUS Waterforce 2080 WB has a boost clock of 1890 MHz. This is already 189 MHz over the boost clock of the reference card. We were able to add an additional 75 MHz to the boost clock, getting it to 1965 MHz. However, the card boosted to 2085 MHz on average and maxed out at 2100 MHz. At least that's what 3DMARK says. As for the memory, we were able to push the memory an additional 900 MHz. However, once we went past +500 on memory, the overall score started to drop. So we settled on +500 MHz on the memory.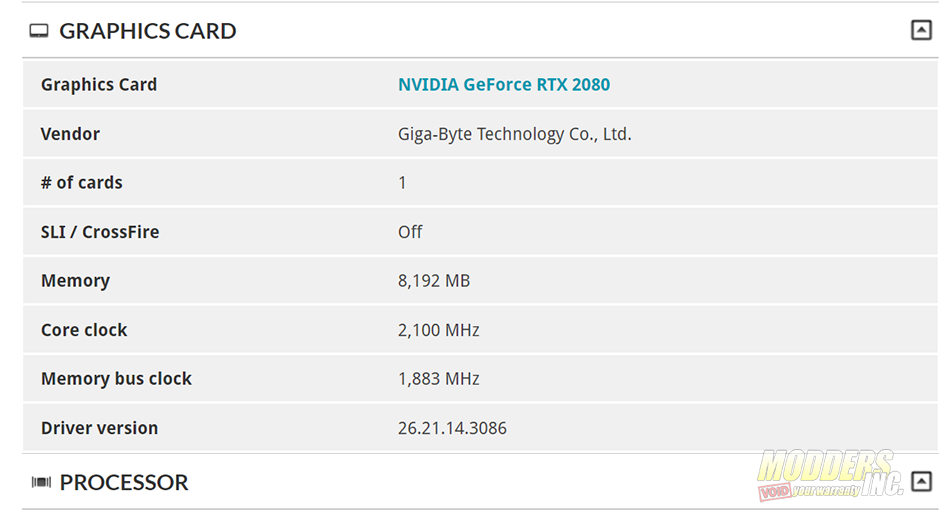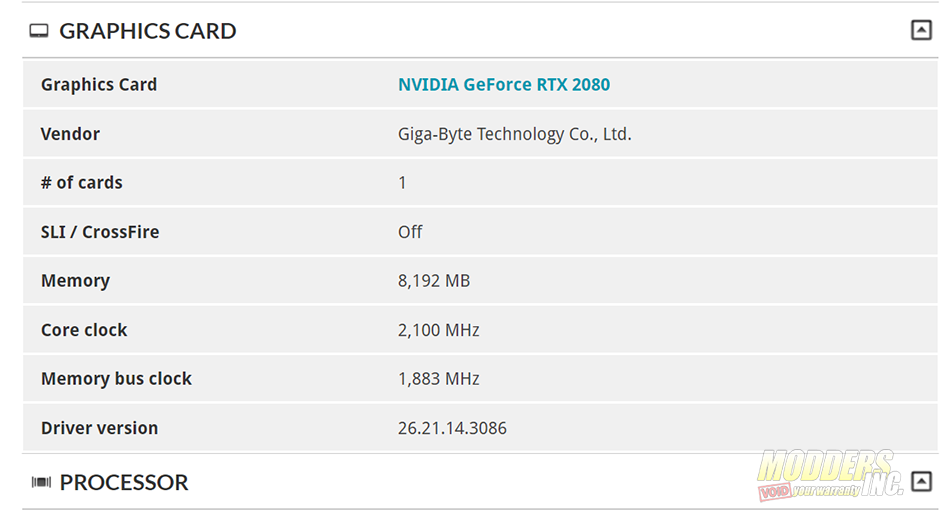 Being a water cooled card, the AORUS Waterforce 2080 not only ran cool, but it also ran dead silent. With an additional 75 MHz on the GPU clock speed, we ran Firestrike, Time Spy, Furmark and played a few of the games in our test suite. While running 3DMARK Time Spy and Firestrike, the AORUS Waterforce 2080 hit a max temp on only 59°c. I then shut the system down for about 30 minutes. Next, I played Far Cry 5 for about an hour. While playing Far Cry 5, the GPU hit a max temp of only 56°c. Last, I ran Furmark. Furmark is a quick benchmark. However, it is intensive. We ran Furmark on the 4k preset.