PAX
Aorus @ PAX East 2018
PAX East 2018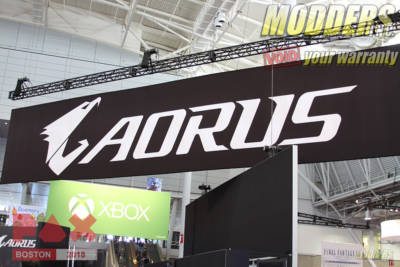 Aorus a Gigabyte Company has been specializing in gaming related products for about four years now.  They are a direct competitors to Asus and MSI and been designing gaming components and laptops since day one.  Today at PAX East they are showcasing some of the newest and revamped models of laptops they to offer.
Here is the list of models that caught our eye at Aorus booth.
X7DT V8
This is a true Gaming model.  CPU of X7DT has been upgraded to Intel i7 8850H which allows excellent overclocking ability.  Attainable speeds are anywhere from 2.6 to 4.3 Ghz.  GPU of X7DT V8 is by NVIDIA and is GTX 1080.  Out of box included ram is DDR4 16 GB with 1TB HDD and 512 GB SSD for storage. Screen size of X7DT V8 is 17.3 1920×1080 and supports refresh rates up to 144Hz and also supports NVIDIA G-Sync.
The price of Aorus X7DT V8 is rather steep.  This model currently retails for $ 2999 USD.
X5 V8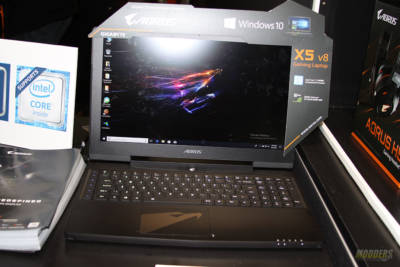 This model is very similar to X7DT V8 however, it has smaller screen (15.6") and a GTX 1070 video card.  X5 V8 retails for $ 2300 USD.
We also saw a mid-range business/gamer laptop Aero 15X.
Aero 15X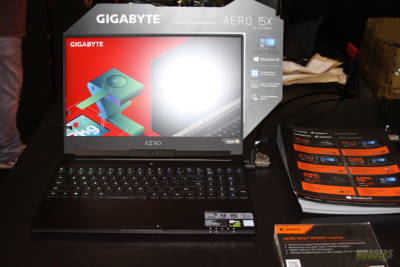 This thin and lightweight model is perfect for business users as it offers Intel Core i7 8750H processor and speeds up to 2.20 GHz.  GTX 1070 or 1060 with 15.6" 144Ghz display and 512 GB SSD for storage.
Depending on the video card you should be expecting to pay up to $ 1999 and $ 2300 USD for Aero 15X.