Graphics Card Reviews
ASRock Radeon RX 5600 XT Phantom Gaming D3 GPU Review
Is 1080p gaming dead? Far from it!
« Test System and Synthetic Benchmarks
|
Page 5 »
Gaming Benchmarks
Assassin's Creed Odyssey is an action role-playing video game developed by Ubisoft Quebec and published by Ubisoft. It is the 11th major installment, and 21st overall, in the Assassin's Creed series and the successor to 2017's Assassin's Creed Origins. Set in the year 431 BC, the plot tells a fictional history of the Peloponnesian War between Athens and Sparta. Players control a male or female mercenary who fights for both sides as they attempt to unite their family.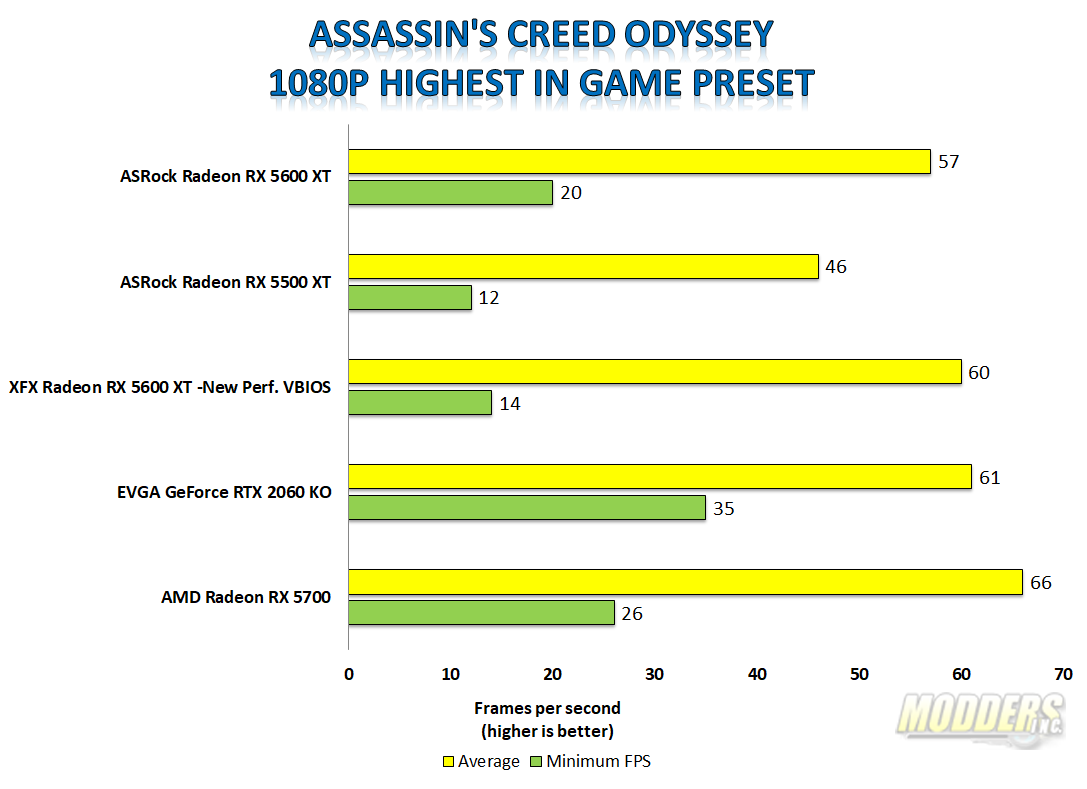 Borderlands 3 is an action role-playing first-person shooter video game developed by Gearbox Software and published by 2K Games. It is the sequel to 2012's Borderlands 2, and the fourth main entry in the Borderlands series. Borderlands 3 was released on 13 September 2019 for Microsoft Windows, PlayStation 4, Xbox One, and on 30 October 2019 for Apple macOS.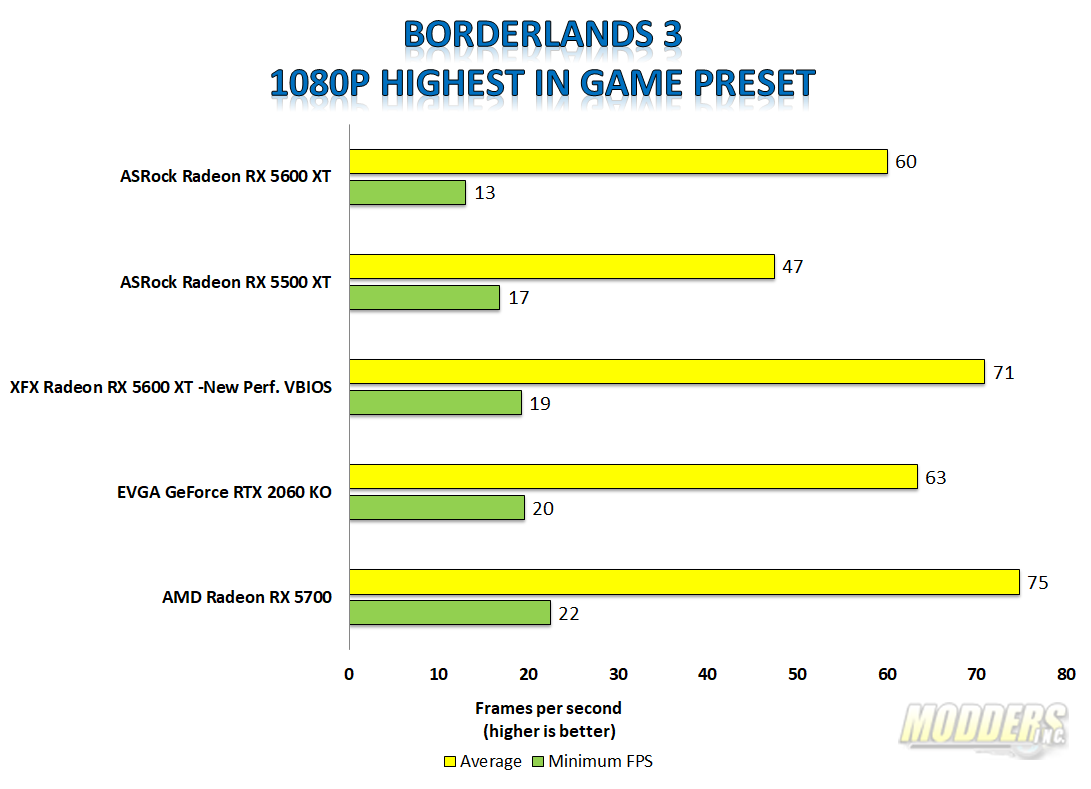 Deus Ex: Mankind Divided is an action role-playing video game developed by Eidos Montréal and published worldwide by Square Enix in August 2016 for Microsoft Windows, PlayStation 4, and Xbox One. Versions for Linux and macOS systems were released in 2016 and 2017, respectively. It is the fourth game in the Deus Ex series, and a sequel to the 2011 game Deus Ex: Human Revolution. The gameplay—combining first-person shooter, stealth, and role-playing elements—features exploration and combat in environments connected to the main hub of Prague and quests which grant experience and allow customization of the main character's abilities with Praxis Kits.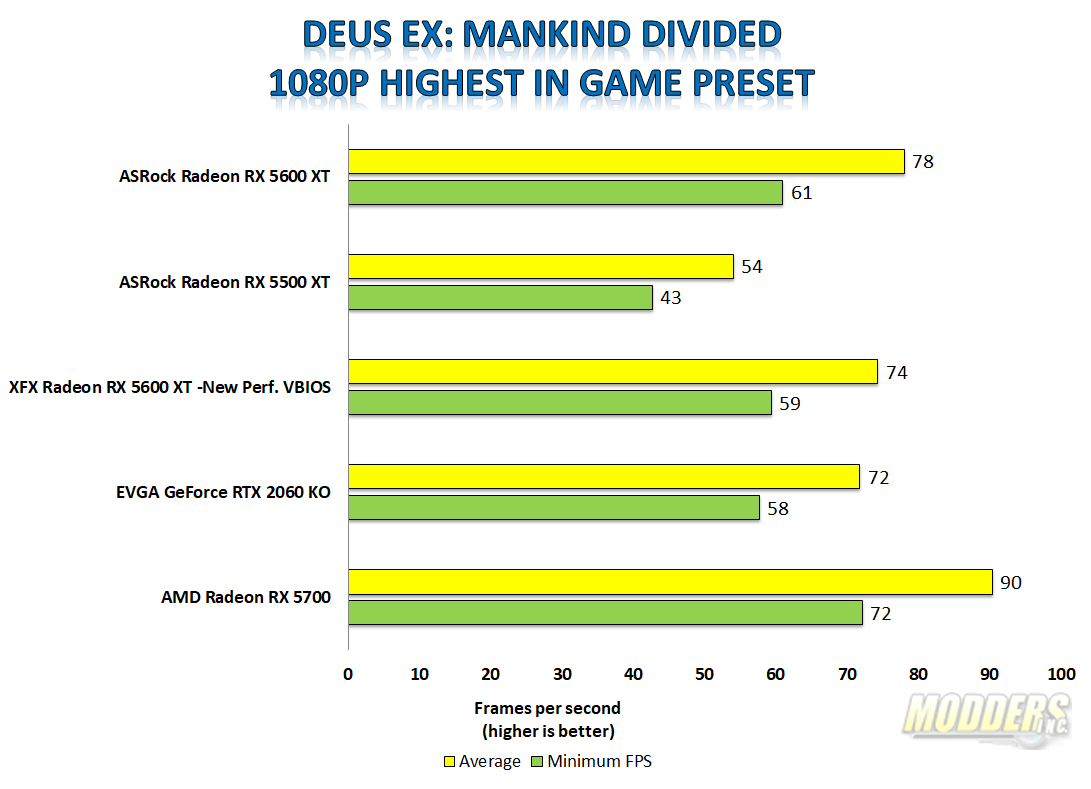 Far Cry New Dawn is a 2019 first-person shooter developed by Ubisoft Montreal and published by Ubisoft. The game is a spin-off of the Far Cry series and a narrative sequel to Far Cry 5. As a result, it features many pre-existing gameplay elements from the series, including a large open world, capturing outposts, and AI or co-op companions; but also introduces several elements from RPG gameplay, including an upgradeable home base and increased reliance of crafting from limited supplies.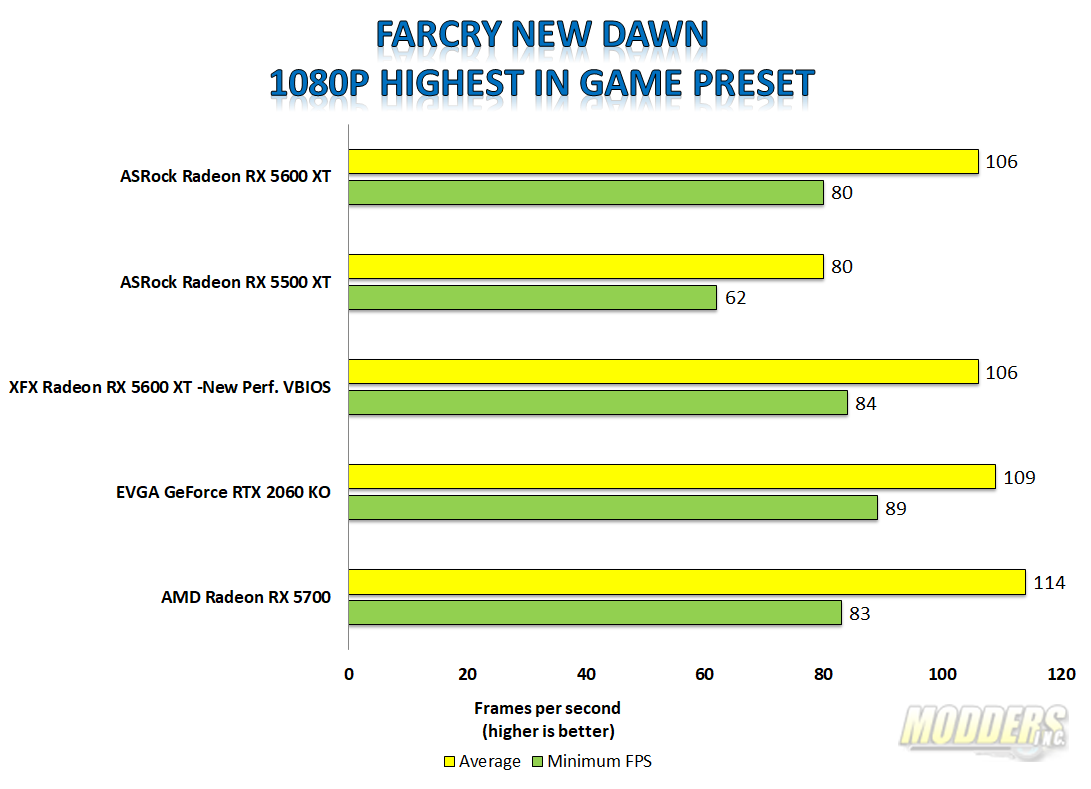 Tom Clancy's Ghost Recon Wildlands is a tactical shooter video game developed by Ubisoft Paris and published by Ubisoft. It was released worldwide on March 7, 2017, as the tenth installment in the Tom Clancy's Ghost Recon franchise and is the first game in the Ghost Recon series to feature an open world environment. The game moves away from the futuristic setting introduced in Ghost Recon Advanced Warfighter and instead features a setting similar to the original Tom Clancy's Ghost Recon with the game world including a wide variety of environments such as mountains, forests, deserts, and salt flats.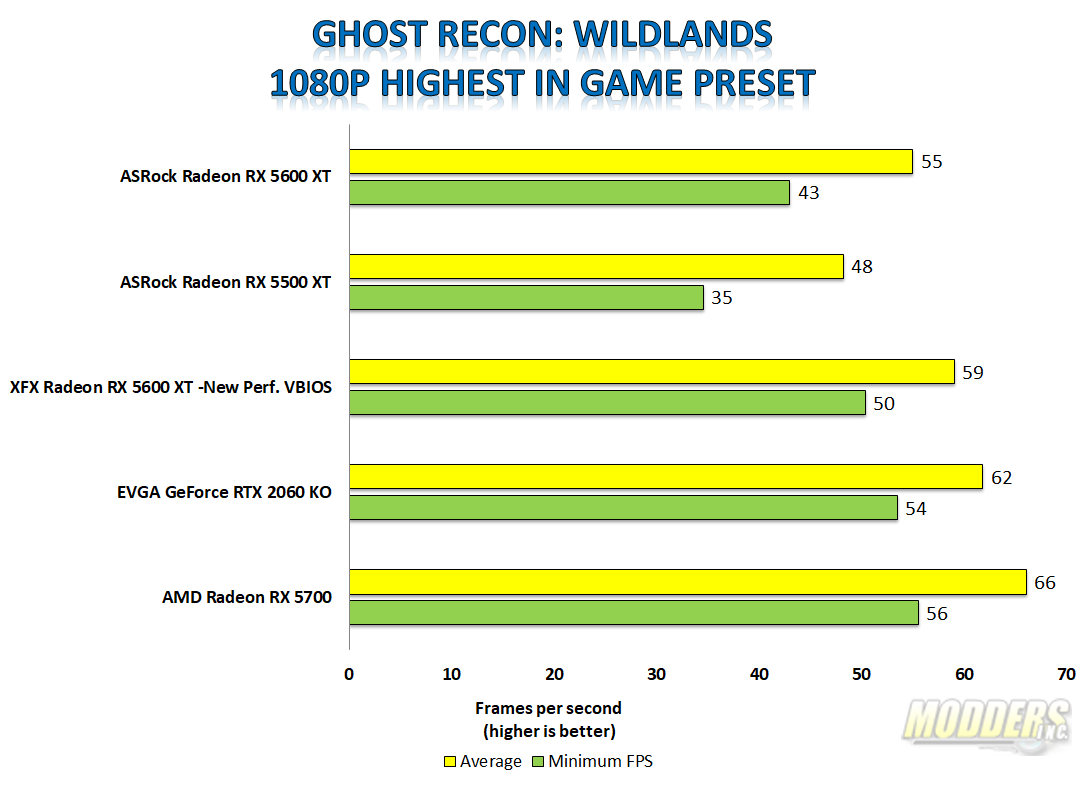 Hitman 2 is a stealth video game developed by IO Interactive and published by Warner Bros. Interactive Entertainment for Microsoft Windows, PlayStation 4, and Xbox One. It is the seventh major installment in the Hitman video game series and is the sequel to the 2016 game Hitman. The game was released on 13 November 2018 and was met with generally positive reviews, with critics considering it to be an improvement over its predecessor.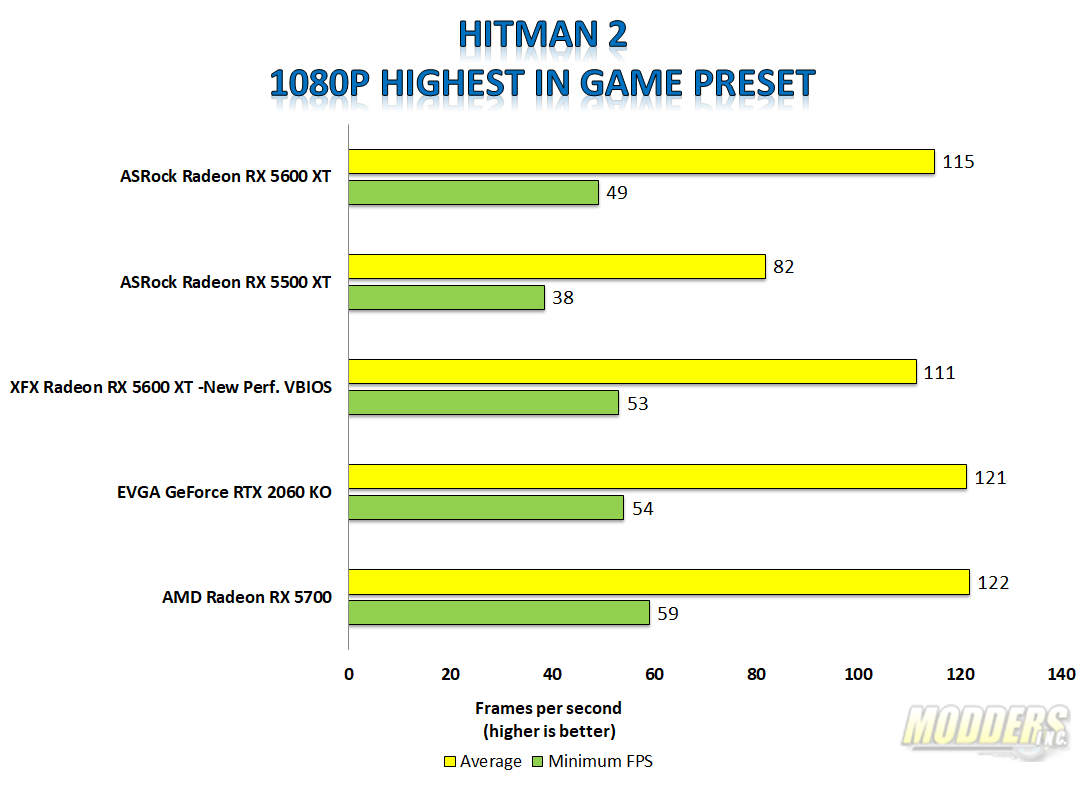 Metro Exodus is a first-person shooter video game with survival horror and stealth elements. Set in the post-apocalyptic wasteland of the former Russian Federation, the player must cope with the new hazards and engage in combat against mutated creatures as well as hostile humans. It is the third installment in the Metro video game series based on Dmitry Glukhovsky's novels, following the events of Metro 2033 and Metro: Last Light.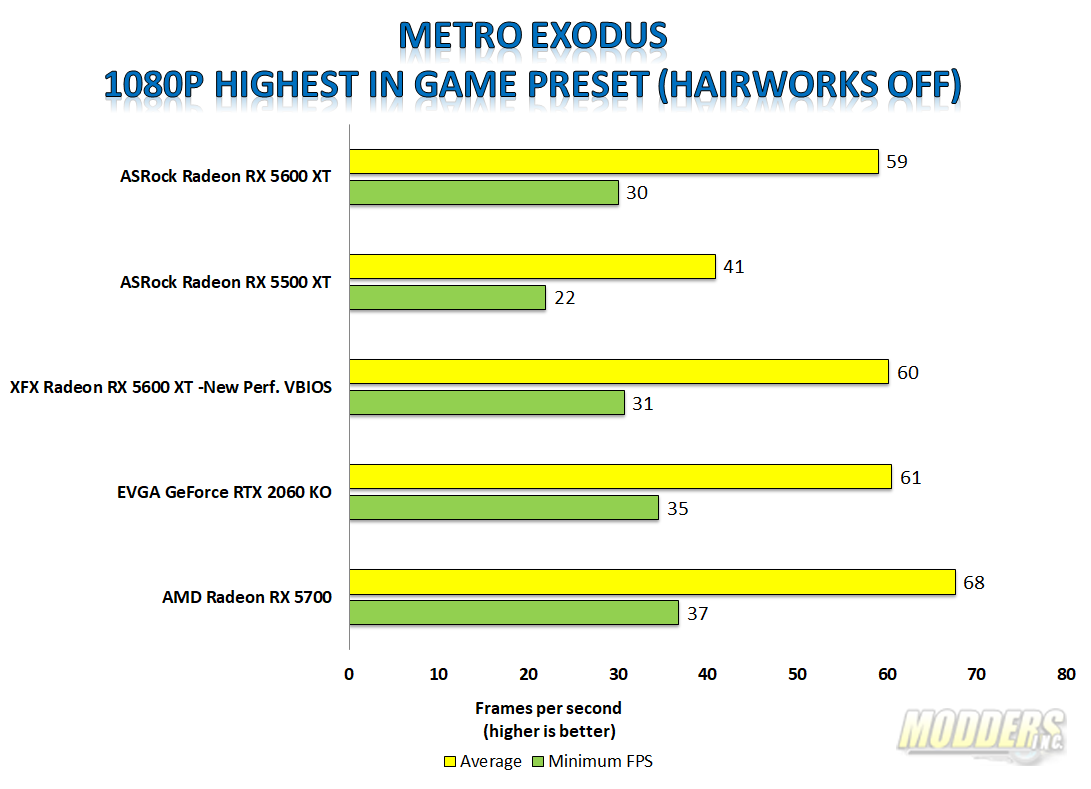 Shadow of the Tomb Raider is an action-adventure video game developed by Eidos Montréal in conjunction with Crystal Dynamics and published by Square Enix. It continues the narrative from the 2013 game Tomb Raider and its sequel Rise of the Tomb Raider.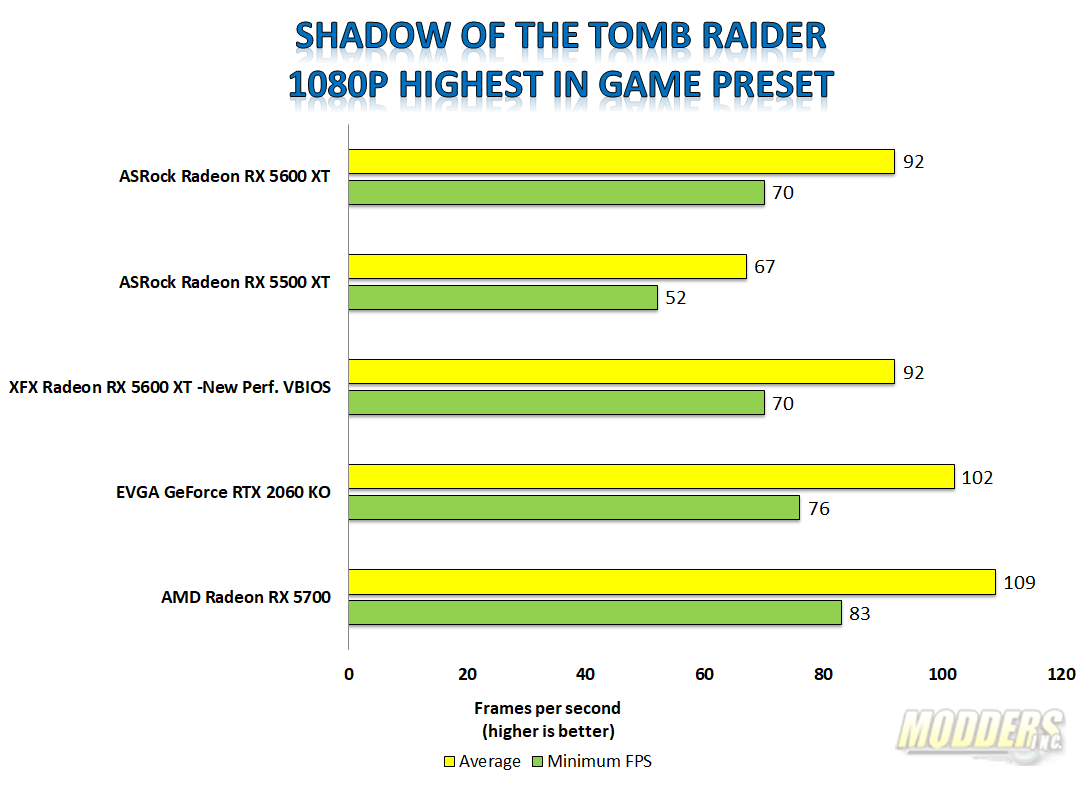 Strange Brigade is a third-person shooter with a huge emphasis on cooperative gameplay. In the game, the player assumes the role of an adventurer in the 1930s and can team up with three other players to fight against different mythological enemies like mummies, giant scorpions, and minotaurs. The game's four playable characters, who can be customized, have different weapons and abilities. Players have a large arsenal of weapons at their disposal. Each weapon has several upgrade slots, which can be used to enhance combat efficiency. Players can switch and upgrade their weapons at the workbenches found in a level. They can also activate different traps, such as spinning blades and spikes, to kill enemies.
Wolfenstein: Youngblood is a first-person shooter developed by MachineGames and Arkane Studios and published by Bethesda Softworks as a spin-off of the Wolfenstein series, The player assumes control of either Jessie or Zofia Blazkowicz from a first-person perspective; an optional cooperative multiplayer mode is included. Players can complete the game with another player or with an artificial intelligence substitute. Missions can be completed in a non-linear order, and players can unlock new gear and abilities as they progress in the game.