Graphics Card Reviews
ASRock Radeon RX 5600 XT Phantom Gaming D3 GPU Review
Is 1080p gaming dead? Far from it!
« Introduction and Specifications
|
Test System and Synthetic Benchmarks »
A Closer Look
The GPU itself is about 180mm long however the entire package dimensions are 290 x 126 x 53mm. Massive 3 fans cooler extents the whole card 110mm. The fan bezel is made out of ABS plastic and is covered with a protective plastic sticker to keep scratches while shipping at a minimum. All three fans spin in a clockwise direction. The GPU backplate has a stylish ASRock logo along with the Phantom Gaming logo in the right corner.
Passive cooling is being done via aluminum heatsink and three heat pipes that spread heat evenly throughout the heatsinks. Because of the length of the heatsink about a third of the heatsink is exposed. TBP for RX 5600 XT Phantom Gaming D3 is 150W and the recommended power supply to be used with this card is 650W. The entire card is being powered by a single 8 pin connector.
There is not much lighting going on in RX 5600 XT Phantom Gaming D3. The only ARGB section I found was in the Phantom Gaming logo in the middle of the card. Display connections available are 1 HDMI 2.0B and 3 DisplayPort 1.4 with DSC 1.2A (HDR Codec).
When removing the heatsink and disassembling the GPU backplate please note that you will be Voiding ASRock's warranty by doing so. To have a better thermal contact ASRock is using 2mm thermal pads on RAM chips, VRM, and Chokes on the front of the card. On the back of the card, there is only one thermal pad that protects the GPU connections. GPU itself has a thermal paste in the middle to create strong contact with the heatsink and provide better thermal conductivity.
Ends of heat pipes could be seen from the back of the card but they do not stick out any more than they should. The GPU plate on the heatsink is highly reflective to achieve the best thermal conductivity.
ASRock RX 5600 XT Phantom Gaming D3 has a 6+1 phase design that has 6 GDDR chips around the GPU. Ram chips also have 2 VRMS and two Chokes.
RAM used in ASRock RX 5600 XT Phantom Gaming D3 is by Micron GDDR 6 9UA77 D9WCW.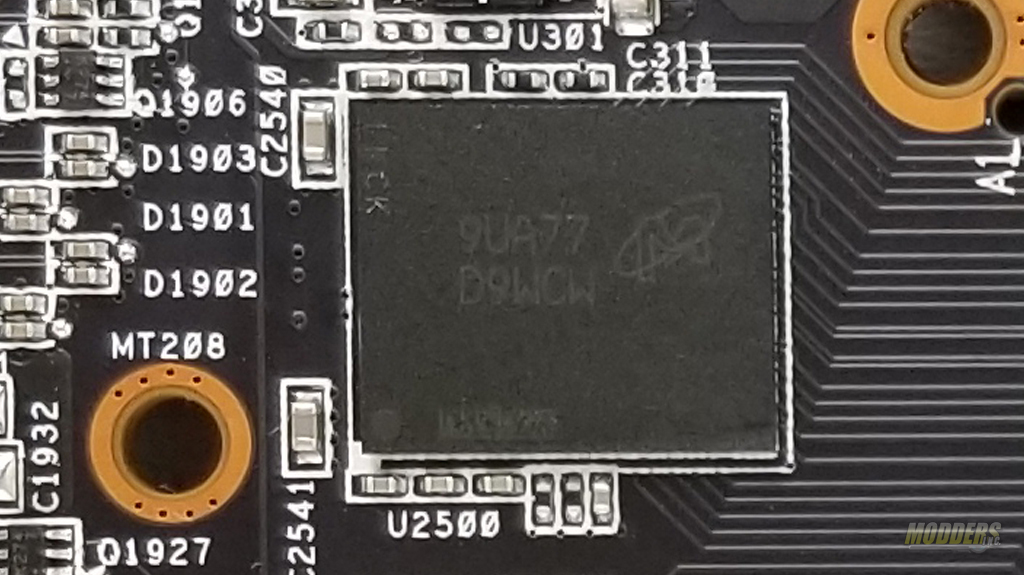 The GPU on this board is by AMD Navi 10.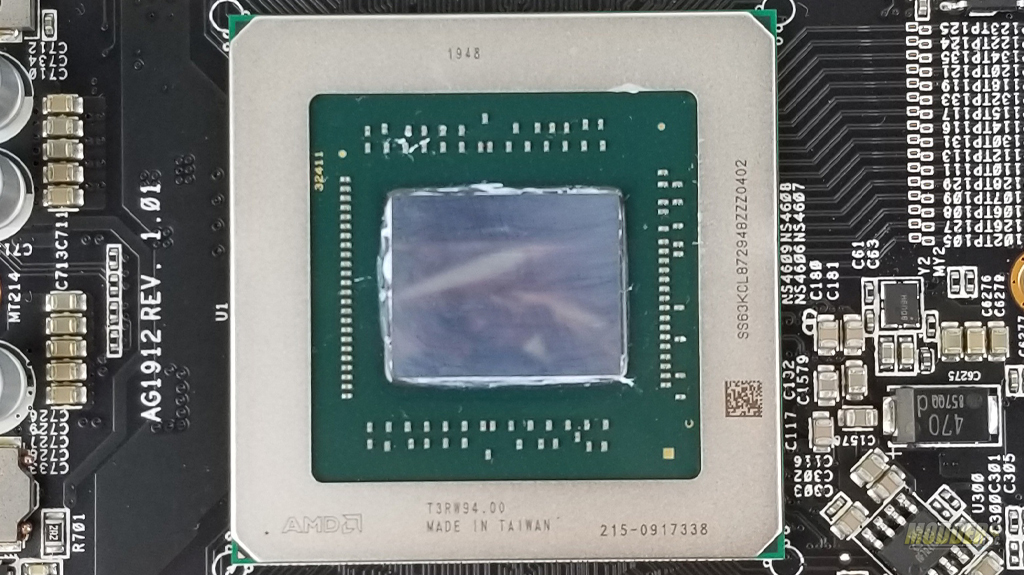 Mosfets are by SIC654 by Vishay Siliconix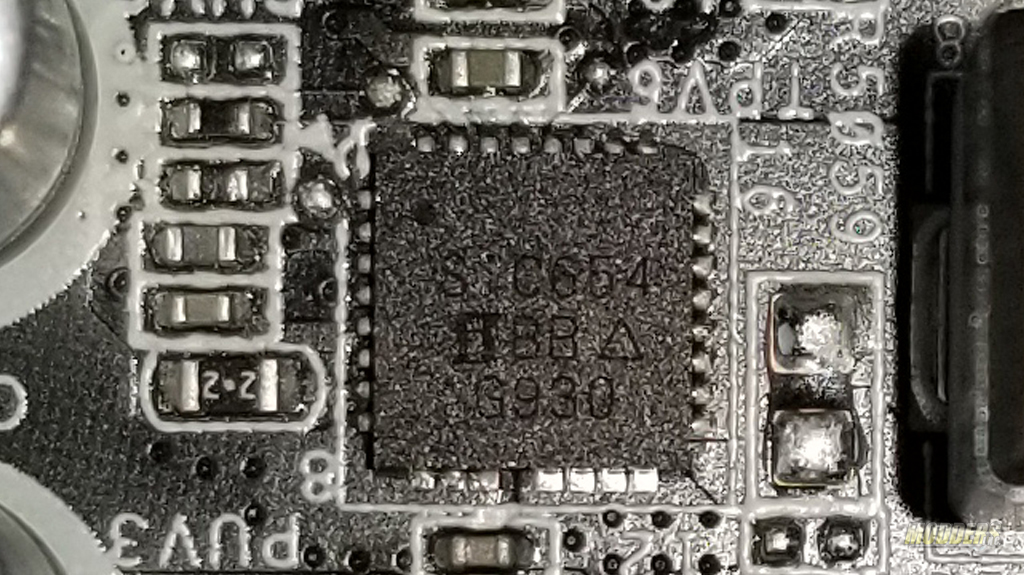 There are several VRM Chokes around the board. They range from LR 27 to LR 56.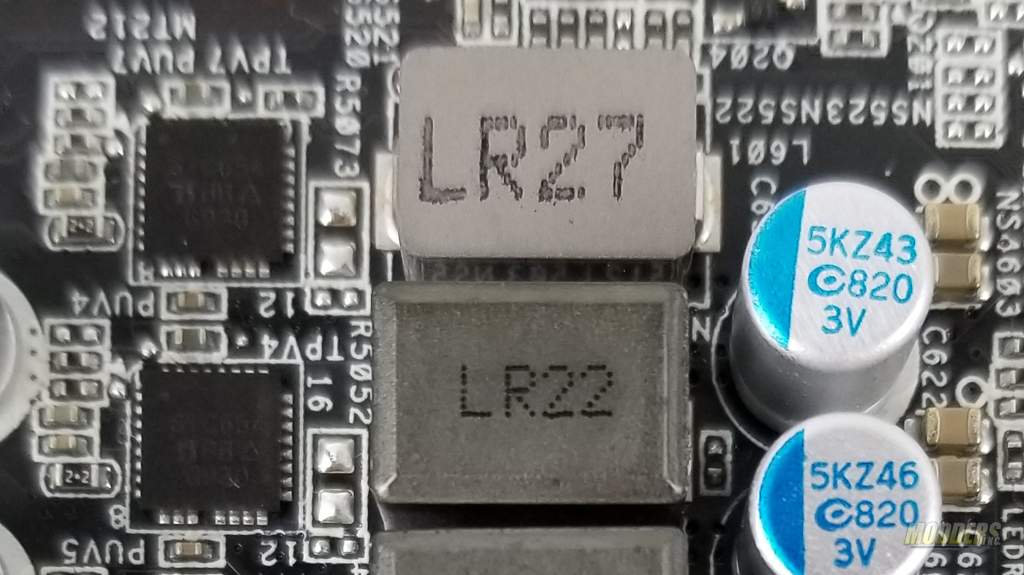 Phase controller and voltage regulator are provided by UPI uP9505P.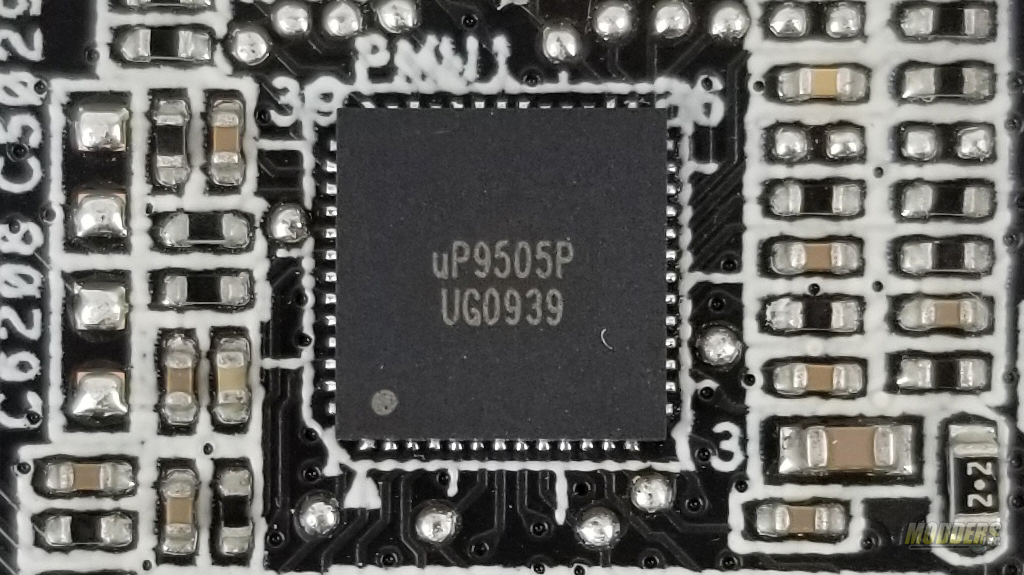 RAM has dedicated VRM and Chokes.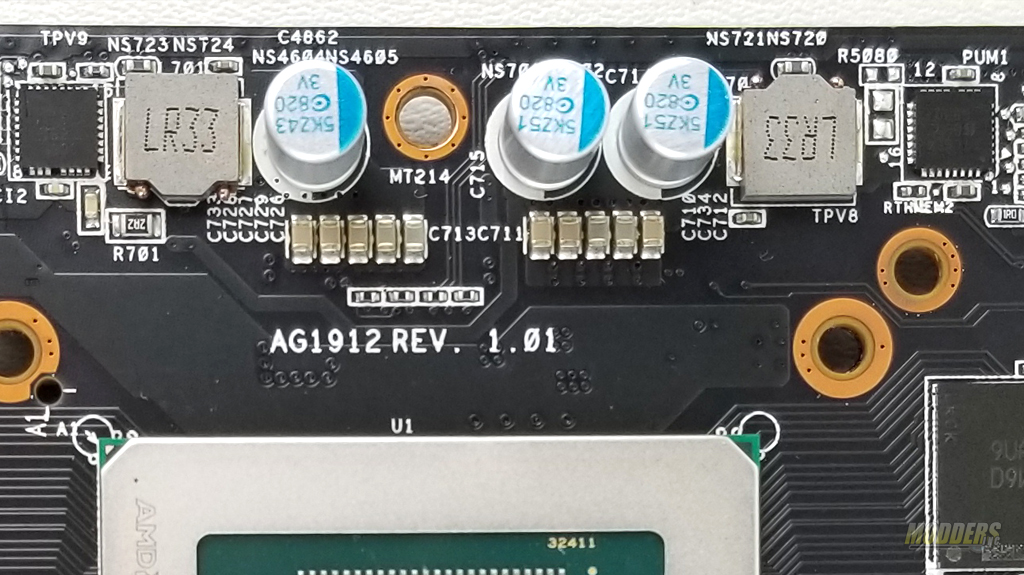 PWM controller is by Nuvoton NUC121ZG2.