Graphics Card Reviews
ASRock Radeon RX 5600 XT Phantom Gaming D3 GPU Review
Is 1080p gaming dead? Far from it!
« A Closer Look at ASRock RX 5600 XT Phantom Gaming D3
|
Gaming Benchmarks »
Test System and Synthetic Benchmarks
Testing Methodology:
There are many ways to benchmark GPUs. With these benchmarks our goal is to do two things: first to show the performance of the card and secondly to make them easy to replicate. With a similarly configured system, you should be able to get similar results to compare your current graphic card against. There will always be a variance from system to system.
All benchmarks will be running in 1080p resolution where possible. Gaming benchmarks are being done with Highest In-Game Preset.
Synthetic Tests
3DMark Firestrike from Futuremark is a Semi-synthetic DirectX11 benchmark designed for high-performance gaming PCs. Firestrike performs advanced geometry, illumination, and particle tests with its Graphics benchmark and performs physics simulations using the CPU. Firestrike Ultra Kicks it up a notch and ratchets up the resolution to 4K and turns the quality up a bit.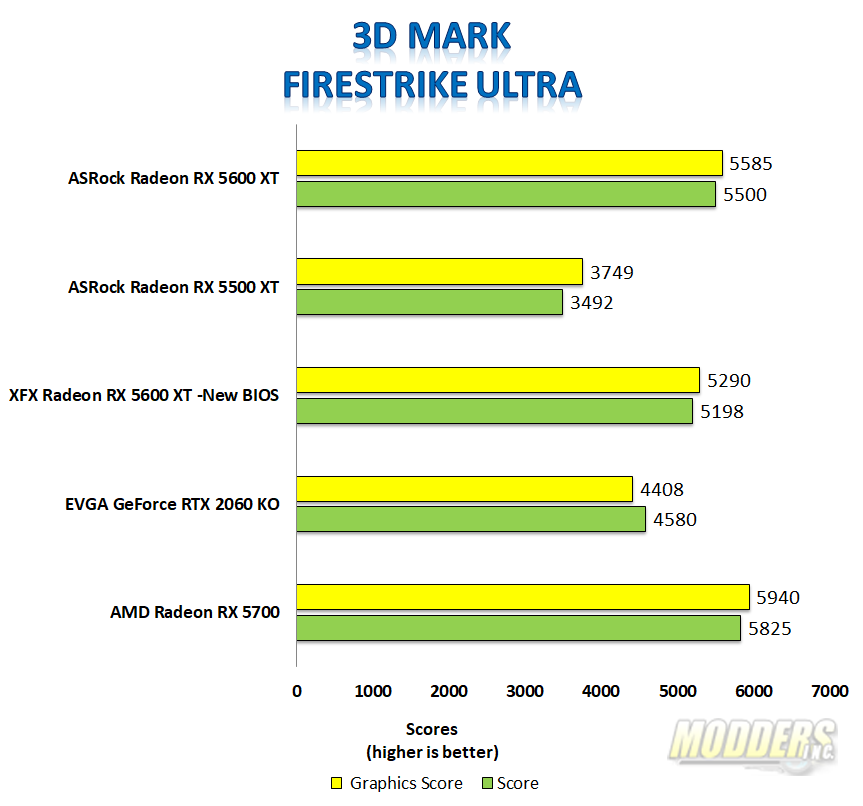 Timespy is an additional test in 3DMark which represents DirectX 12 gameplay. The extreme version is meant to test the highest-end graphics cards at 4K.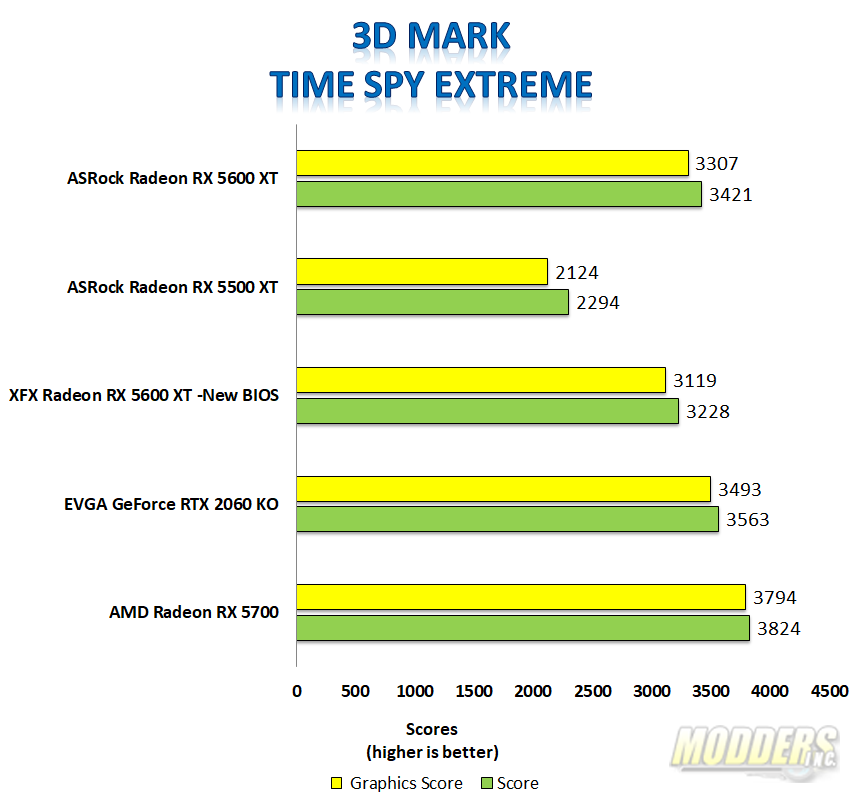 In both Firestrike Ultra and Time Spy Extreme ASRock RX 5600 XT Phantom Gaming D3 has performed significantly better than RX 5500 XT cards from ASRock and Gigabyte. The field is pretty close in terms of performance between the RX 5600 XT cards and the RTX 2060 from EVGA.
Unigine's Superposition features both a monitor benchmark but also a VR load as well. I used the 4K optimized and 8K optimized presets. Superposition also allows you to explore the environment in VR Mode with your headset connected.
The Super Position scores show the performance race is extremely close between the two 5600 cards yet, the RTX 2060 edges them both out.
The Orange Room test from VR Mark represents VR performance with the original HTC Vive or Oculus Rift. The ASRock Radeon 5600 XT has a good showing in this test.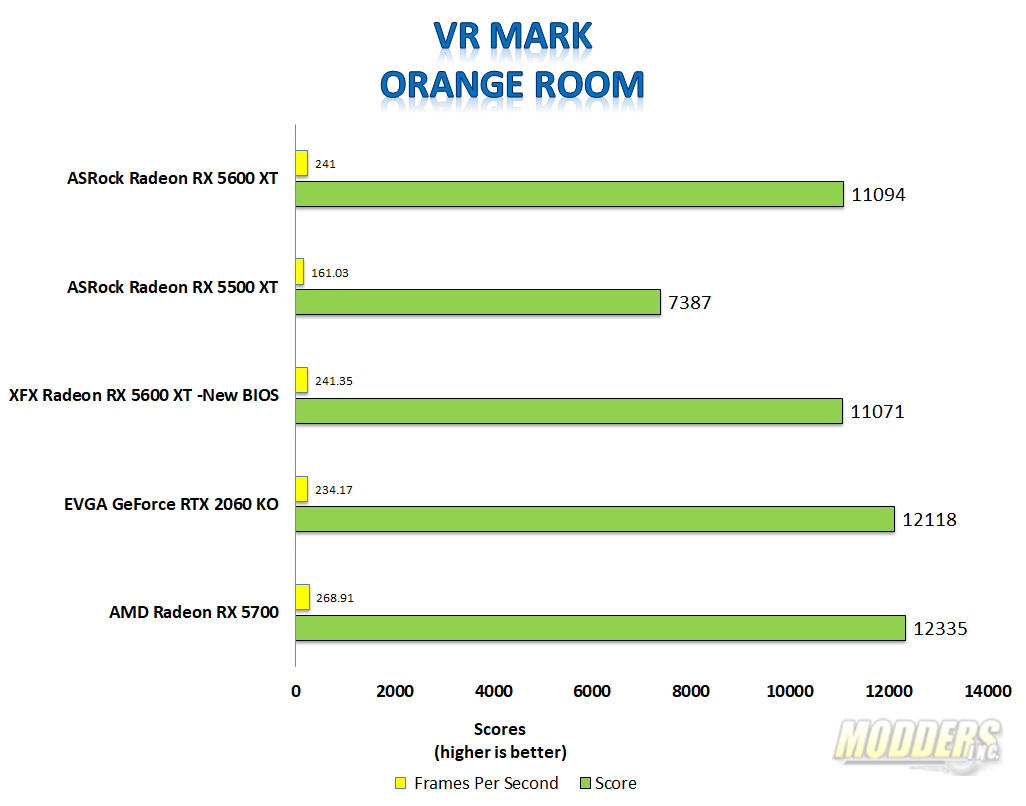 The Cyan Room Benchmark represents high-end VR hardware such as the Rift S. RX 5600 XT is performing extremely well and can match the performance of the RTX 2060.
Finally, there is the Blue Room benchmark. This is designed to test GPUs at future VR Hardware and brings a lot of cards to their knees. In this test, the RTX 2060 can take a slight lead over the rest of the field. Interestingly, the 5600 and 5700 cards are very close in performance.