« Benchmarks
Final Thoughts about the Cooler Master Nepton 240M

Wisdom comes with age and after years of experience, Cooler Master has more than lived up to their name in the realm of CPU cooling. With the AiO market flooded with Asetek rebrands, Cooler Master's Nepton series provides not just a true alternative, but an ever evolving and improving one at that. Delivering on the promise of silence compared to the previous Nepton offerings equipped with CM JetFlo fans, the CM Silencio FP bundled Nepton 240M is still able to turn in a respectable thermal performance due to the effective fan blade design. Even at 2400 RPM, it is barely louder than most fans running at 1800 RPM. Plus since it can be PWM controlled, it gives users a greater range and flexible control.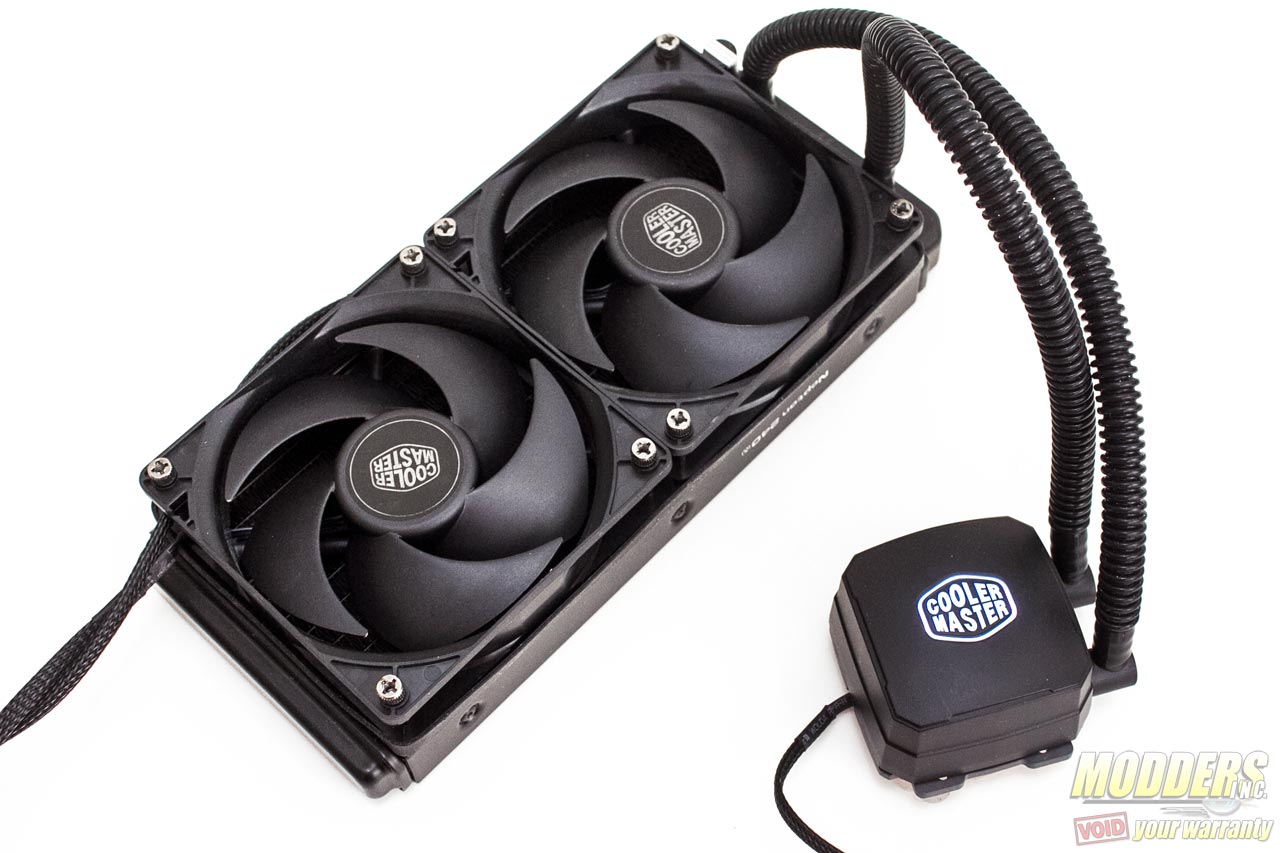 With an MSRP of $129.99, it is priced accordingly against most 240mm CPU coolers. Thankfully at this moment, most price offerings are even lower at $109.99 from Amazon and $111.79 from NewEgg.com. Additional fans can be installed on the other side for improved performance and Cooler Master provides mounting screws for the installation of such option. Most of the mounting accessories are metal with the exception of the lock to secure the posts in place but the CM Nepton 240M can still be installed even if these break, it will just be a lot less convenient. Having metal mounting accessories means that re-installation on a different system or upgrading to a different socket later down the road won't be much of a hassle compared to other CPU coolers such as the Asetek based AiO's which use plenty of fragile plastic mounting clips.
What makes the CM Nepton 240M even better is that when tested using a standardized fan, there is still room for performance and the unit does not simply rely on brute force static pressure compared to other AiO's. This shows that Cooler Master has prioritized end-user performance over benchmark results as most review publications only test at the top end 12V with the fans running at full speed so coolers that use significantly more aggressive fans will come out on top. The standardized fan results show that the self-contained unit itself performs admirably. For delivering on the promise of flexible silence and improving on some fronts while within reasonable, competitive value, the Cooler Master Nepton 240M earns the Modders-Inc "Must Have" award.
[sc:must_have_award ]