« Intro
|
Page 3 »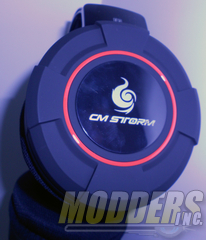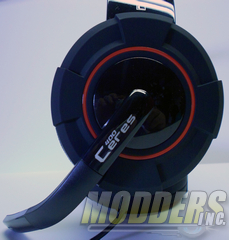 Now to the Headset itself, one of the first things you will notice about them is the rubberized finish to the head cups. This adds a nice feel to the headset. The padding of the ear cup is just the right firmness and after just a few days of use they felt as comfortable as my old pair.The mic boom is short and flexible to the angle you desire. The mic still received my voice well and left the area directly in the front of my face clear something I really found to be convenient.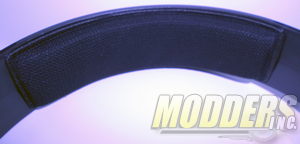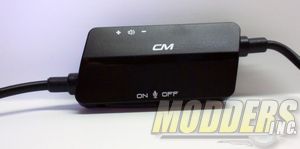 There is enough padding for the top of the head to be comfortable without being obnoxious and huge which does fit with the ultra portable classification given to the headset. Outside of this I seen little in attempt to make the headset all that ultra portable and look like to see an effort to make them more portable for events such as LAN parties if that is the role they are being marketed towards.Our last feature to observe is the volume control and mic on/off switch. Both functioned as intended without error.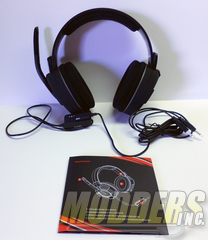 Overall the Cooler Master Ceres 400 headset feels and works great. Has been a joy testing the headset and should make a great addition to an already impressive line up for Cooler Master.