PC Mouse
Cooler Master CM Storm HAVOC Pro Gaming Mouse
Page 2 »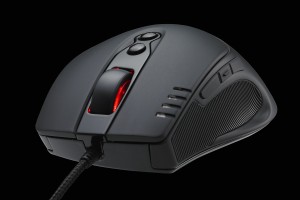 Gamers know the CM Storm Series of products keep growing like a storm front brewing on the horizon. From the looks of it the CM Storm HAVOC is preparing to help you cause some serious environmental damage.
[sc:sponsor sponsor="CM STORM" product_link="http://www.cmstorm.com/en/products/peripherals/Havoc/" product_name="CM Storm Havoc Mouse" ]
First Look 
Definition of HAVOC:: wide and general destruction : devastation…Are you game?
The CM Storm HAVOC mouse comes boxed in a solid but exciting presentation with HAVOC written all over showing it's destructive intentions.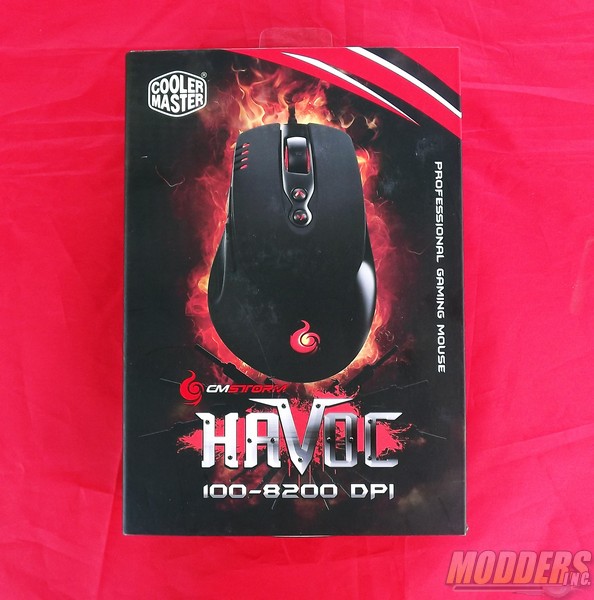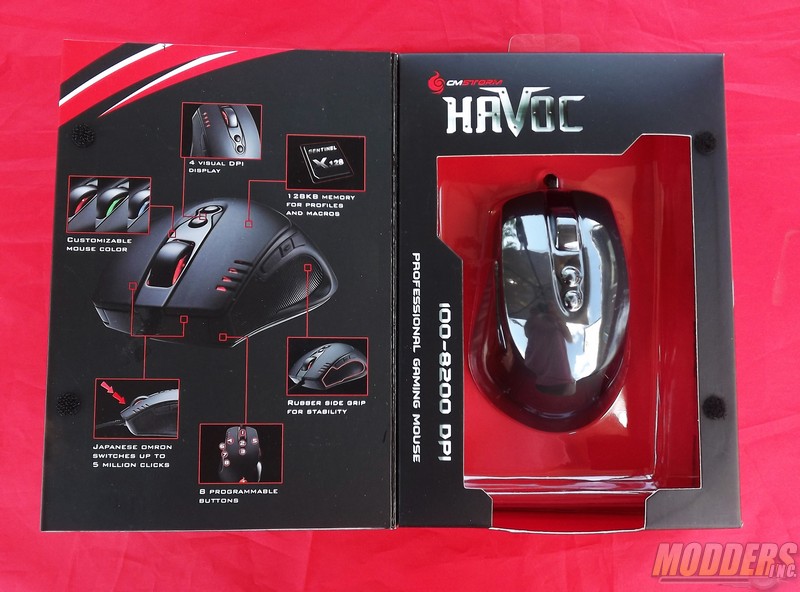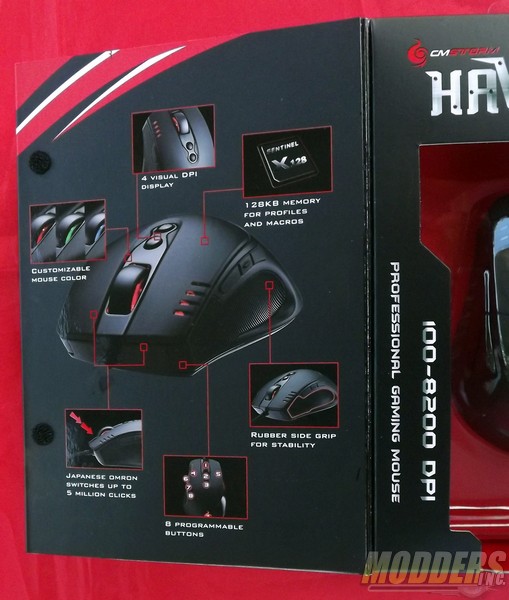 Inner page shows all the features we'll explore if we can get through all the destruction in it's wake.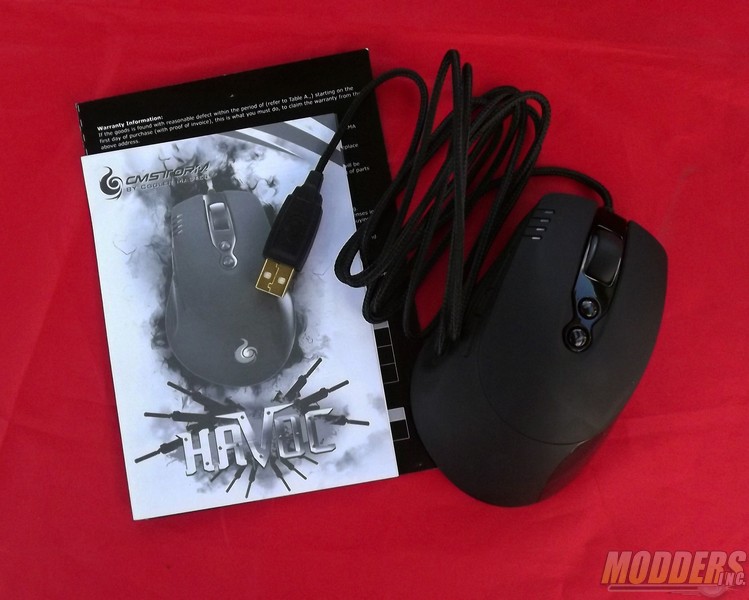 Included in the package is The CM Storm HAVOC gamers mouse with attached braided cord, four page user guide and a warranty summary page for all Cooler Master products.
Features
Professional grade Avago 9800 laser sensor – up to 8,200 DPI
8 fully programmable buttons placed in key areas for intuitive use
128 KB of built-in memory – supports up to 4 saved profile settings
High quality Japanese Omron Microswitches – lifespan of up to an incredible 5 million mouse clicks
Rubber coated surface for extreme durability and stability
Large body and ergonomic design for comfortable use even during long sessions
Multicolor LEDs – customize the look of your Havoc by changing the color and brightness level of key areas (scroll wheel, DPI buttons, and CM Storm logo)
Specifications
Available Color
Black
 
Body Coating Material
Painted Rubber
 
Sensor
Avago 9800 Laser
 
DPI Range

100-8,200
 
Programmable Buttons

8
 
Built-In Memory

128 KB
 
Velocity
Up to 150 ips
 
Acceleration
30 g
 
Dimensions
85 mm x 120 mm x 45 mm (WxHxD)3.3 in x 4.6 in x 1.7 in (WxHxD)
 
Weight
140 g (0.3 lbs)
The feature that catches my attention is 8200 DPI ! Crank it Up! 54″ and triple monitor gamer's are gonna love this.