PC Mouse
Cooler Master CM Storm HAVOC Pro Gaming Mouse
« Page 3
|
Page 5 »
Software Application
Up to four programmed profiles can be loaded in the 128Kb on-board memory stored and retained even when the mouse is unplugged and replugged in another system with or without the CM Storm Mouse Software. The user guide says up to five profiles but I can only find four.
Mouse Software menu is broken up into sections: Main, Advanced, Macro, Profiles, Library, and Support.
Main: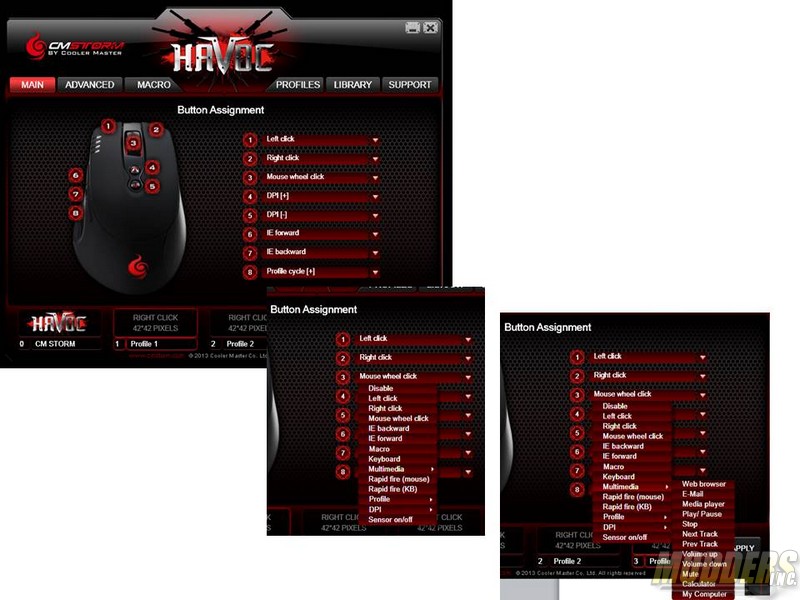 The MAIN section is for button assignment. Eight Buttons ready for arming to the hilt. Each of the eight can be set to: Disable, left click, right click, mouse wheel click, IE backward, IE forward, macro, keyboard, multimedia, rapid fire mouse, rapid fire KB, profile, DPI, sensor on/off.
Sub pull downs for: > Macro choice, >Multimedia include all media controls, > Profiles, > DPI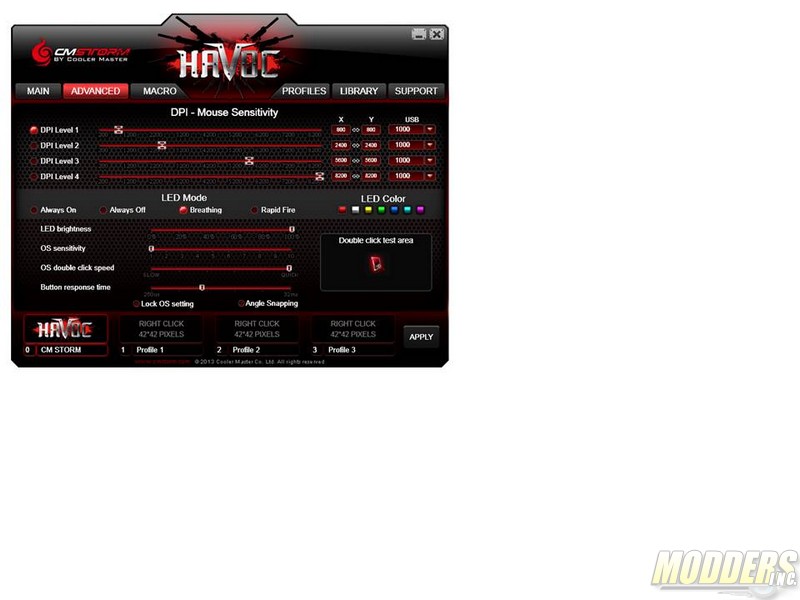 ADVANCED Is for PROFILE's. There are 4 Profiles allowing you to program your preferences for each:
> 4 DPI Levels from 200 to 8200 DPI per profile
> LED Mode: Always on, Always off, Breathing or Rapid fire (as you click it changes colors)
> LED Color Choice
>  LED Brightness
>  OS sensitivity
>  OS Double click speed
>  Button response time
>  Lock OS setting and Angle snapping
> Double Click testing box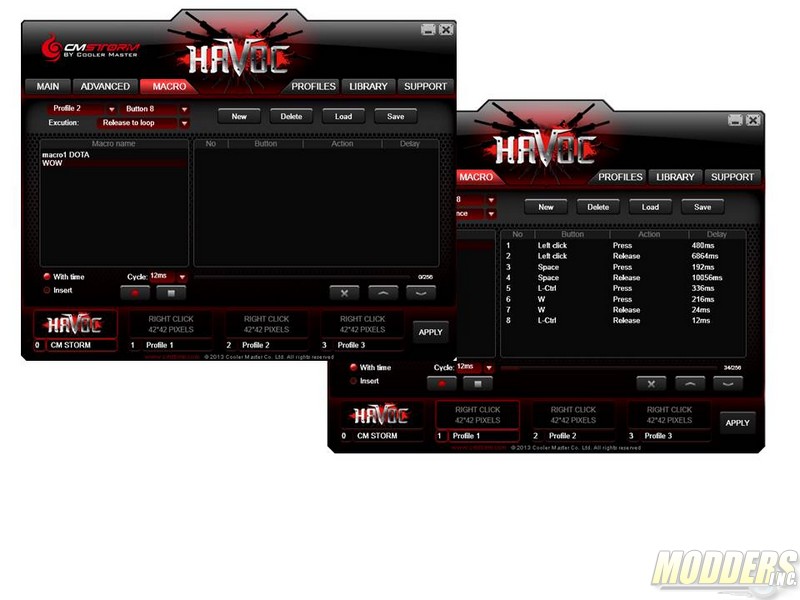 The MACRO section allows you to program a script of keyboard and mouse actions. With a button set for MACRO you can choose a saved macro script to execute the programmed actions.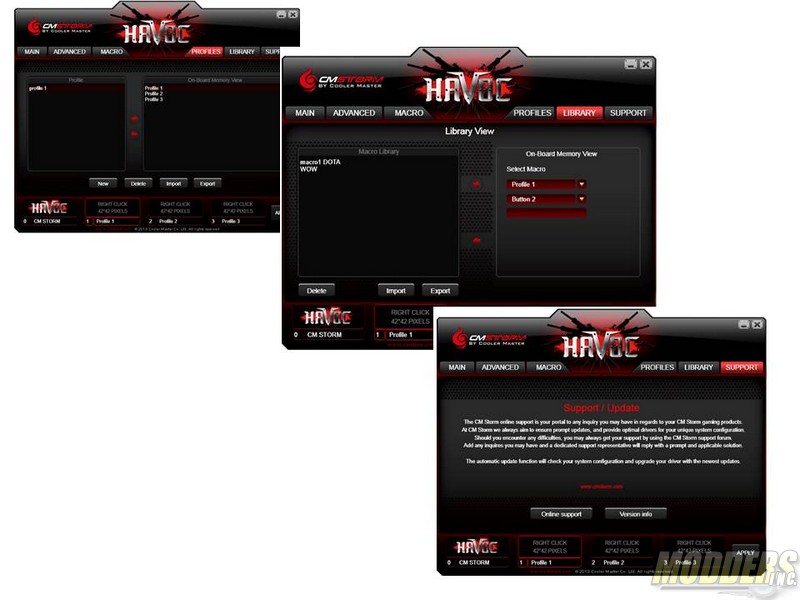 The remaining sections to the CM Storm HAVOC software is PROFILES where you can call them up from a saved file/folder for editing, LIBRARY View of profiles and macros and SUPPORT.
The SUPPORT will give you a quick link to the Cooler Master CM Storm Gamers Products area. The Version will show Software version and Firmware version.