PC Mouse
Cooler Master CM Storm HAVOC Pro Gaming Mouse
« Page 2
|
Page 4 »
Lighting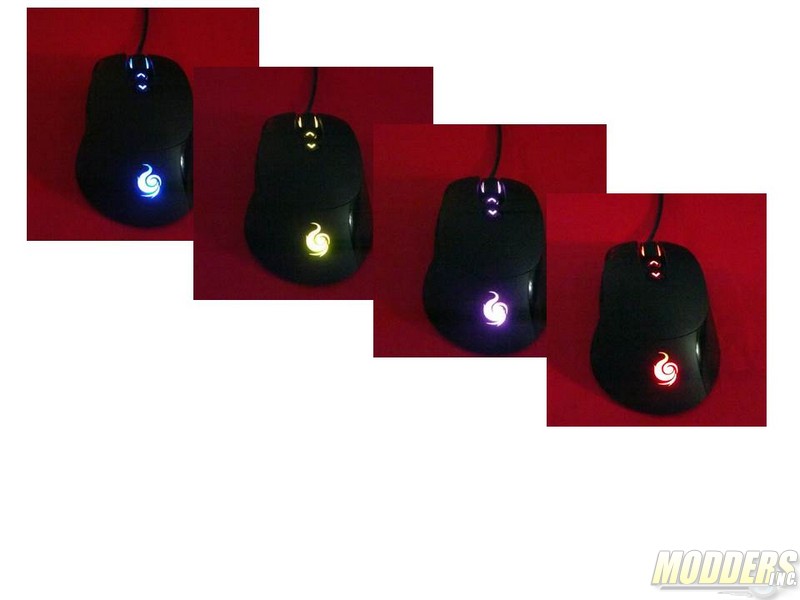 Four of the 7 color options available. You can program from the HAVOC mouse application.


I'll show the mouse application in detail next but here is the LED choices you can set.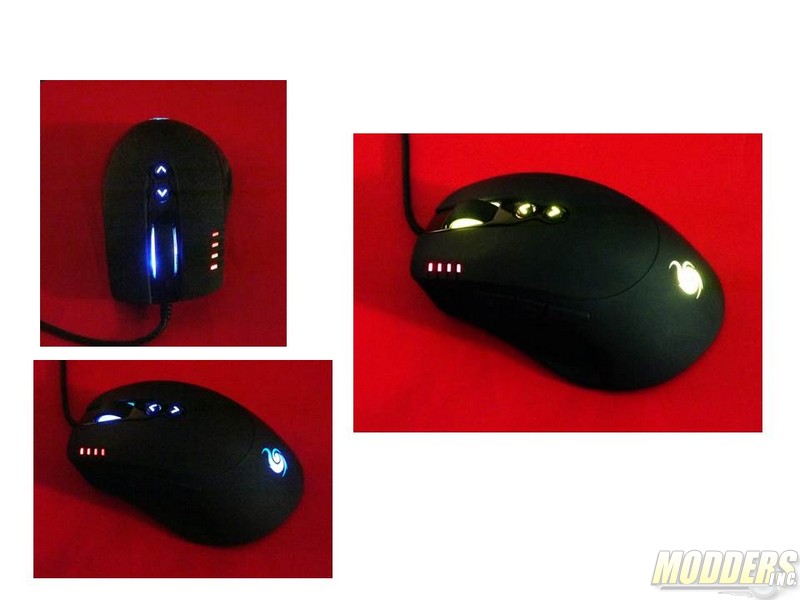 The edge LEDs show the DPI settings with up to four allowed per profile. The upper arrows, by default, raise and lower the DPI in your choice of increments 200 too 8200 DPI. The Wheel, DPI buttons and the CM Storm Logo are changeable while the DPI indicators are red.