« Page 2
|
Page 4 »
Installation
  As always, it's best if you take just a few seconds to read over the instruction manual before you attempt to install any cooler. Having to redo something because you missed a step sucks, especially if it means you have to pull your motherboard.
  The Cooler Master Hyper N620 uses the same installation method as the last four or five Cooler Master coolers that I have used. The biggest boundary you're going to hit will depend on the chassis you're using. If your chassis does not have an access hole on the motherboard tray to allow the rear retaining bracket to be installed while the motherboard is installed. I would suggest taking a few minutes while the motherboard is removed to cut one if you change coolers often. If you only change coolers when you change hardware, then having the access hole really won't matter that much. Most of the newer chassis coming out already have these access holes cut into them.
  The first thing we need to do is remove the old cooler. Make sure you do this with care especially if you're using an AMD processor that has the pins on the processor. I've seen to many users accidently bend a few of the pins due to the processor coming out when removing their coolers. The Intel users shouldn't have a problem.
  Next up you need to fix the appropriate bracket to the Hyper N620 and prep the processor for installation. Make sure to clean the old compound off before applying the new compound. Then simply follow the instructions for your correct CPU type.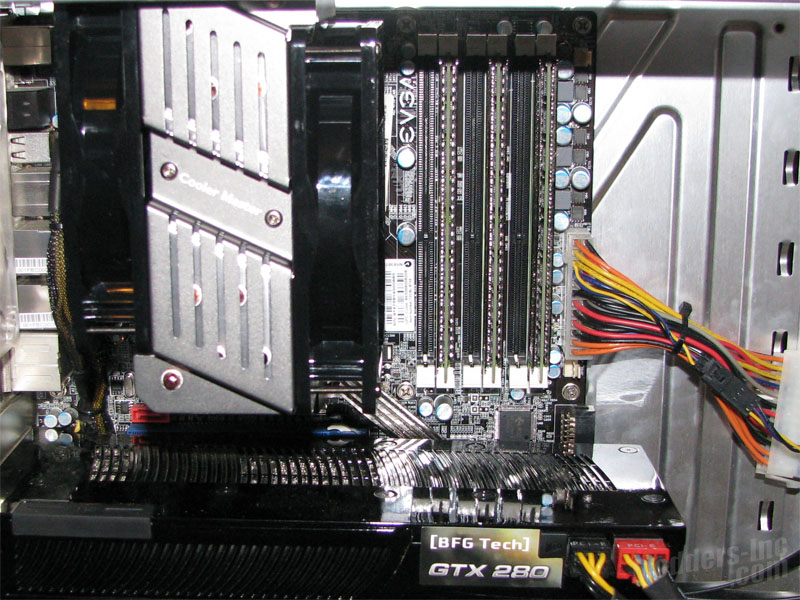 I installed the Cooler Master Hyper N620 on my EVGA X58 motherboard which is mounted in a Cosmos-S chassis. I have previously modified my Cosmos-S to allow me to install coolers without having to remove the motherboard. Even with this modification done I still had to take it slow installing the Hyper N620. I just barely had enough room between the video card, the Northbridge cooler, and the upper side panel brace to roll the Hyper N620 up and in.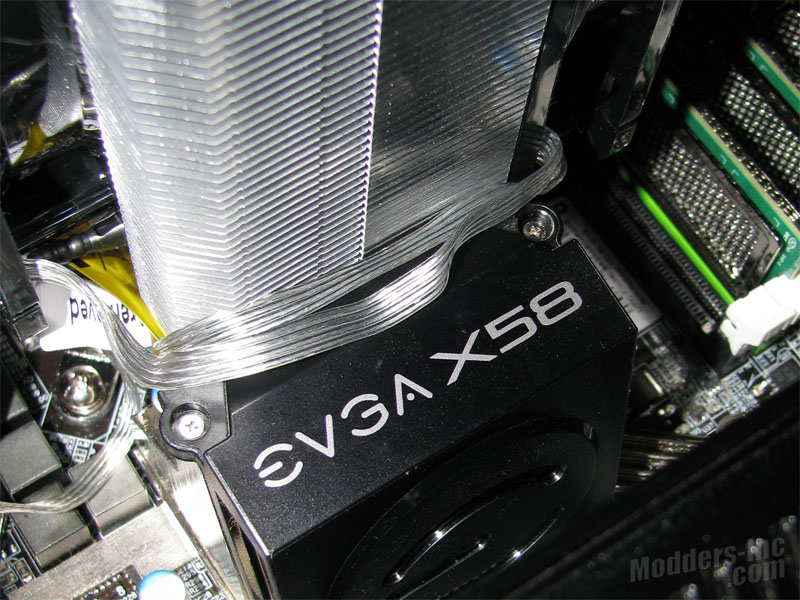 As we can see by the above image. I don't have a lot of clearance between the Northbridge cooler and the Hyper N620. What I do like about Cooler Masters mounting system, is the fact that you don't have to fight the tight tolerances around the cooler to tighten it down. The nuts are all on the back side which allows you easy access.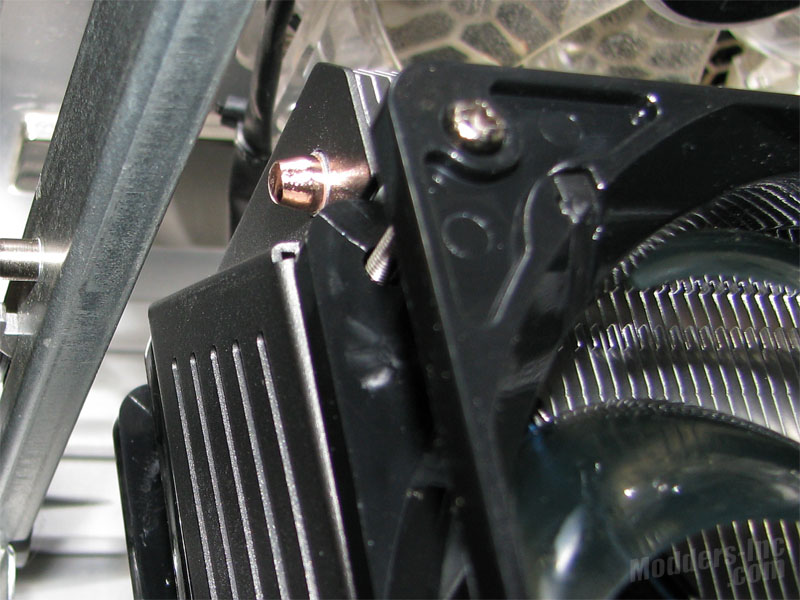 Above we can see just how much clearance I had between the upper side panel mount and the Hyper N620. For those using a Cosmos-S chassis, this might also be a issue with the side panel fan. I had previously removed my fan so I'm not sure just how much clearance there is.