Page 2 »
This time around Cooler Master sent in the N520's big brother, the Cooler Master Hyper N620. The N620's main difference is the use of two 120mm fans instead of the dual 92mm fans. It's slightly larger than the little brother, and utilizes one more heatpipe. Will the extra size and addition heatpipe give the Hyper N620 that much more of an advantage when it comes to cooling my Intel Core i7 920 CPU? Read on to find out.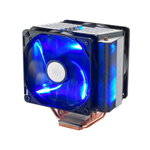 Sponsor: Cooler Master
[hr]
First Impression
  Like the Cooler Master Hyper N520, the Hyper N620 utilizes the staggered fan mounting design to optimize the air flow through the heatsink. Increasing the size of the cooler, adding larger fans, adding another heatpipe, has also increased the weight of the cooler by almost 25%. Weighing in at 847g, the N620 is still within the acceptable range. Users will need to make sure that they can accommodate the larger size of the cooler before purchasing it.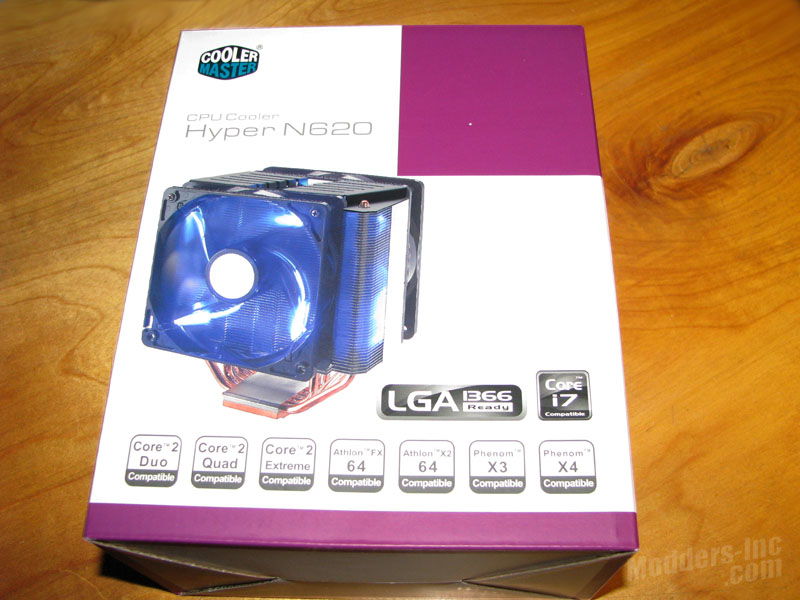 Like most of the Cooler Master products we look at. The packaging is done up in their White and Purple color scheme. On the front we see a list of supported CPU types as well as a nice image of the cooler itself. On the rear Cooler Master provides the key features of the cooler and some specifications for the size.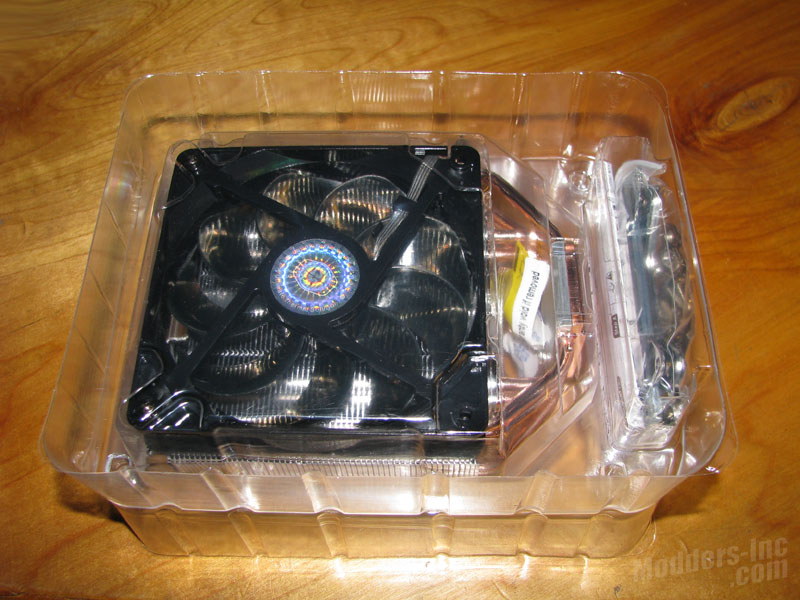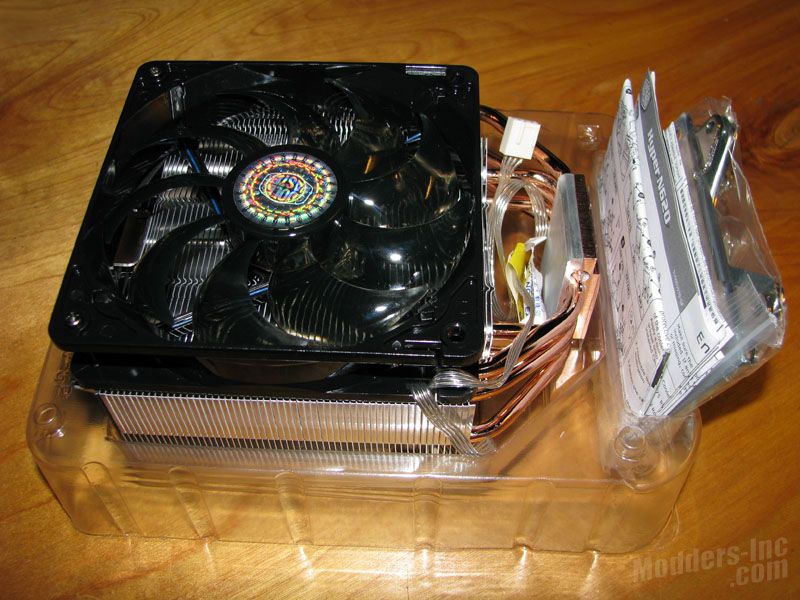 Slipping the contents out of the box we can see that Cooler Master has used the clam shell style packaging to keep the cooler stationary in the box preventing any damage to it during shipping. The instructions, pamphlets, and accessories are tucked into the lower section of the clam shell.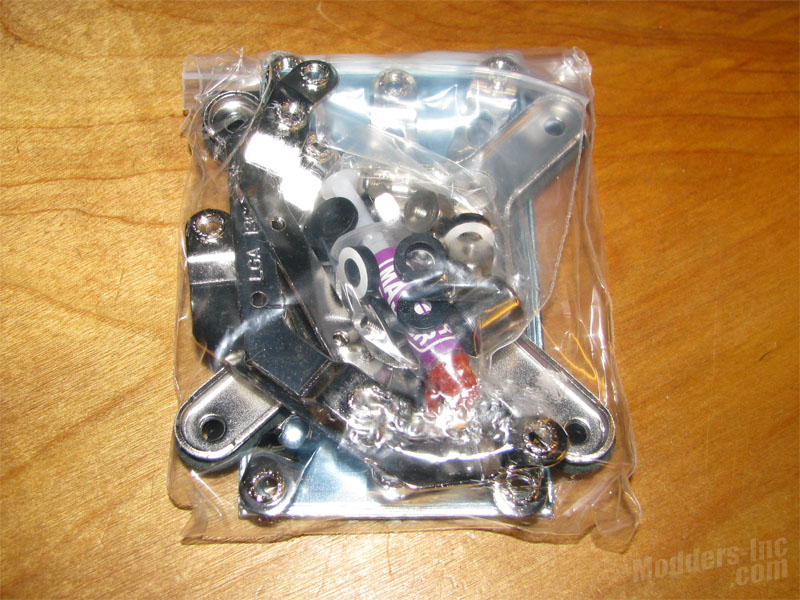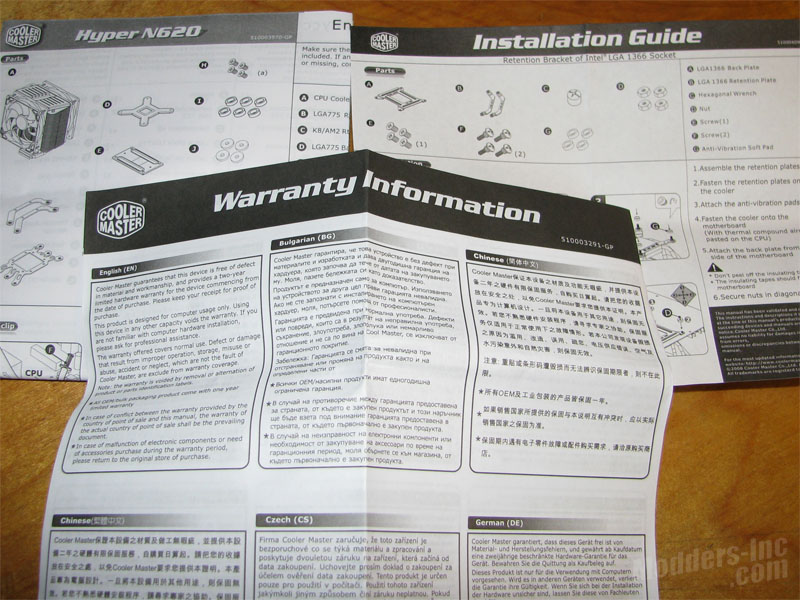 Here we have a shot of the accessories bag that includes the studs, washers, brackets, and backing plates that will be used during the installation process. To the right we have the warranty information, users guide, and installation instructions.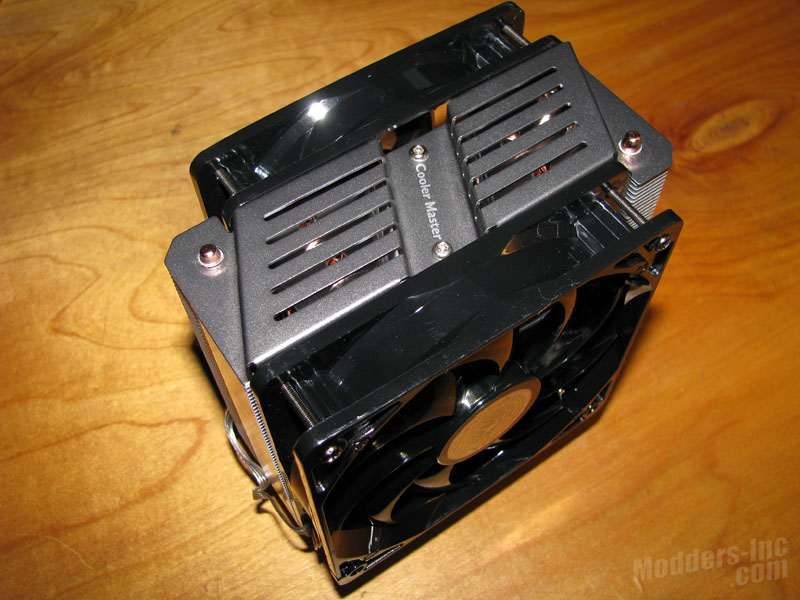 The Cooler Master Hyper N620 carries over the same overall design as the Hyper N520. The staggered dual fan is designed to allow the cool air to accelerate straight through the aluminum cooling fins. Coming in at 140.8 x 96.4 x 160.7 mm (L x W x H) which might be an issue for some of the smaller chassis on the market. I will be using the same test rig I used on the N520 so we will see how much of a problem we have working around the side panel brace.
Features:
Universal Design
Intel Socket (LGA1366 / LGA775)
AMD Socket (AM2+ / AM2 / 940 / 939 / 754)
Optimum Air Flow
Distinct appearance with dual fan bracket
Unique dual fan cooling design ensures cool air accelerates straight through the heatsink
Superior Cooling Performance
Mirror finished copper base guarantees perfect contact between CPU and cooler
6 heat pipes optimize heat transfer
Specifications:
Model
RR-B20-N620-GP
CPU Socket
Intel® Socket (LGA1366 / LGA775)
Socket (LGA 771 Skulltrail only)
AMD® Socket ( AM3 / AM2+ / AM2 / 940 / 939 / 754 )
CPU Support
Intel®
Corei7 / Core 2 Extreme / Core 2 Quad / Core 2 Duo / Pentium 4 / Pentium D / Celeron / Celeron D

AMD®
Phenom X4 Quad Core / Phenom X3 Triple Core / Athlon 64 x2 Dual Core / Athlon 64 FX / Athlon 64 / Sempron

Dimension
140.8 x 96.4 x 160.7 mm ( L x W x H )
Weight
847g
Heat Sink Dimensions
140.8 x 50.8 x 158 mm
Heat Sink Material
Cu base, AI fin, 6 heatpipes
Heat Pipes Dimensions
O6 mm
Fan Dimension
120x120x25 mm
Fan Speed
800~2000 R.P.M.
Fan Airflow
83.6 CFM (Max)
Fan Air Pressure
4.43 mmH2O (Total)
Bearing Type
Rifle Bearing
Fan Life Expectancy
40,000 hours
Fan Noise Level (dB-A)
16~28 dBA
Connector
4-Pin
Fan Control
PWM