« Page 4
Conclusion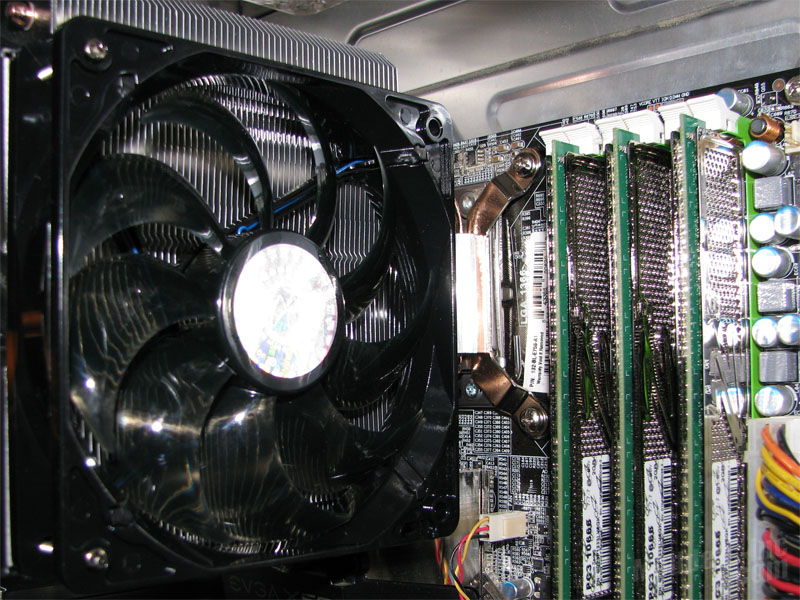 Did the Cooler Master Hyper N620 hold up to the testing? Absolutely, it clearly showed that it was up to the task of cooling our 3.87 GHz Core i7 processor. At the 3.87 GHz overclock we had load temperatures in the mid to upper 70's which is pretty damn good for an air cooler. Although the Hyper N620 is slightly larger and more costly that the little brother, the Hyper N520, it had no problems out performing it. The size might be an issue for some chassis designs, but it should fit nicely in just about any configuration. Clearance around the Hyper N620 once installed on my EVGA X58 board was a little snug, but offered plenty of room for the taller memory modules. It has a nice clean look to it which really stands out with the Blue LED fans. I have no complaints about the Hyper N620 when it comes to the noise side. I actually couldn't hear the fans on the cooler. It was drowned out by the case fans and the GPU fan. Overall you can't go wrong with the Cooler Master Hyper N620.
Pros

---

Cons

---

+ Moderately Price.
+ Quick and Easy installation.
+ Great Performance.
+ Well constructed.
+ Quiet operation.
+ Looks good.
– Notta.