CPU Cooler
Cooler Master MasterAir Pro 3 and 4 CPU Cooler Review: Living Up to a Legacy
A Closer Look at the Cooler Master MasterAir Pro 4 and MasterAir Pro 3 »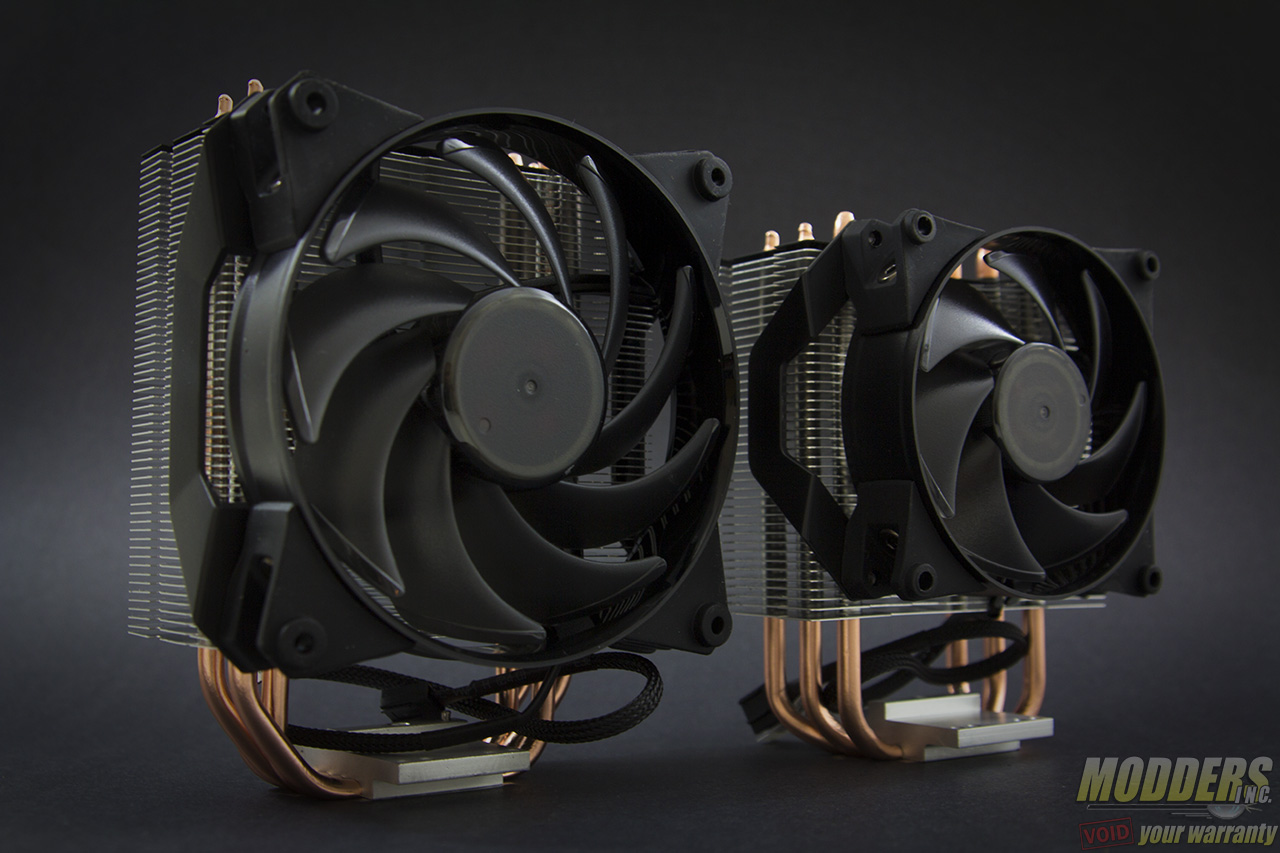 Since it is essentially replacing the legendary Hyper 212+/EVO, the expectations for Cooler Master's new MasterAir Pro series is quite high. Despite not being a high-end product, the Hyper 212+ dominated the market with its popularity and sat on the throne of the bang-for-buck sweet spot for a long time. The market is different now than what it was when the Hyper 212+ first launched with plenty of other brands offering a more well-rounded and component-aware clearance solution in comparison. With the new MasterAir Pro 4 and Pro 3 CPU coolers, Cooler Master intends to strengthen their position in this segment once again by delivering a balanced performance through their new MasterAir fans and an updated direct-contact cooler design.
[sc:sponsor sponsor="Cooler Master" product_link="http://www.coolermaster.com/product/Lines/cpu-air-cooler/" product_name="MasterAir Pro 3 and 4 CPU Cooler" product_price="$44.99 (Pro 4), $39.99 (Pro 3)" ]
Cooler Master used to use purple color on white for their packaging and branding but have since switched to a gray with white text and blue accents with their "master" rebranding. Inside, the MasterAir series also has some slight changes on how things are packed compared to the Hyper 212+/212 EVO  days with the accessory kit now neatly stored in a box above.
The coolers come with the fans pre-installed and an open-faced black plastic housing holds them in place and buffers from shocks on all sides in place of padding. At the back, the universal backplate is latched on.
Inside the accessory box, each piece is packed inside a zip lock bag with the exception of the standoffs and fan mount screws which are in a hardshell plastic organizer.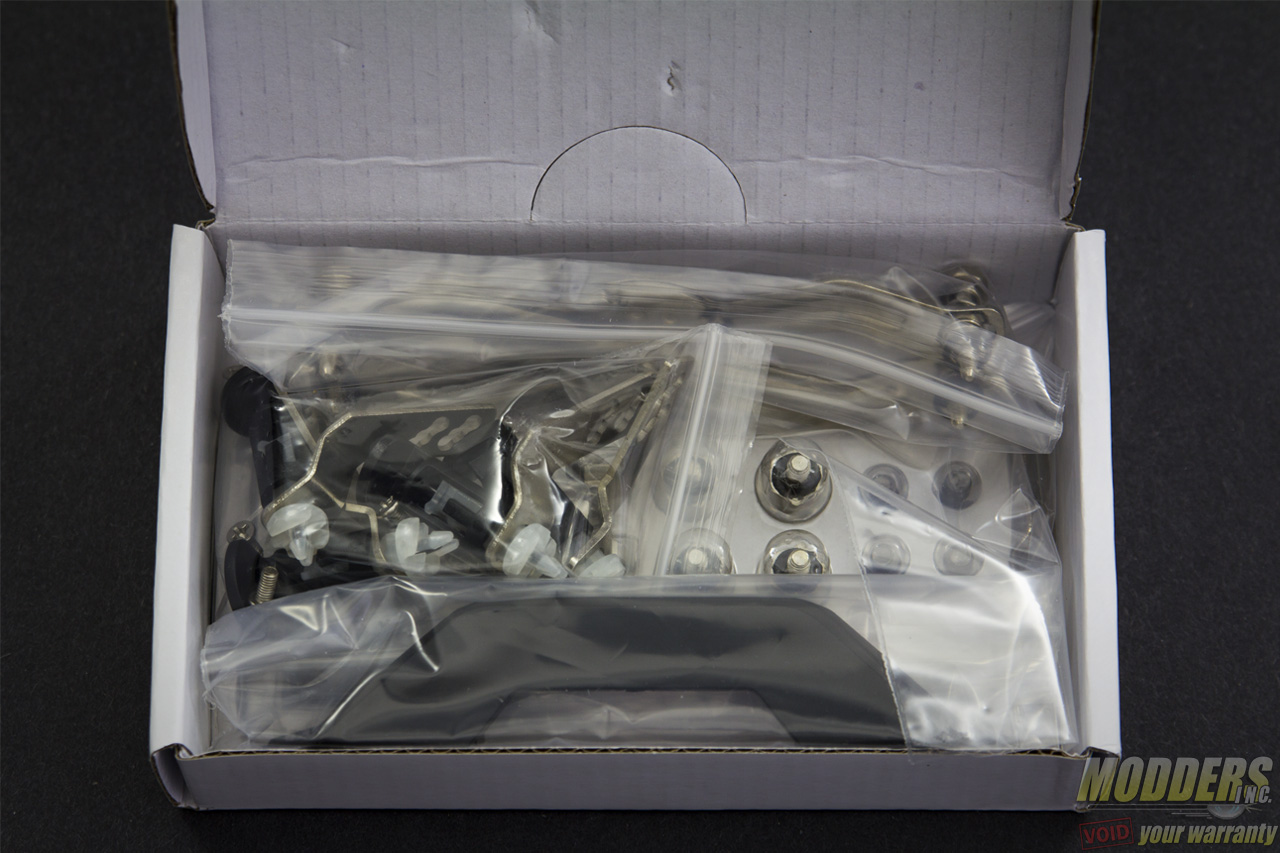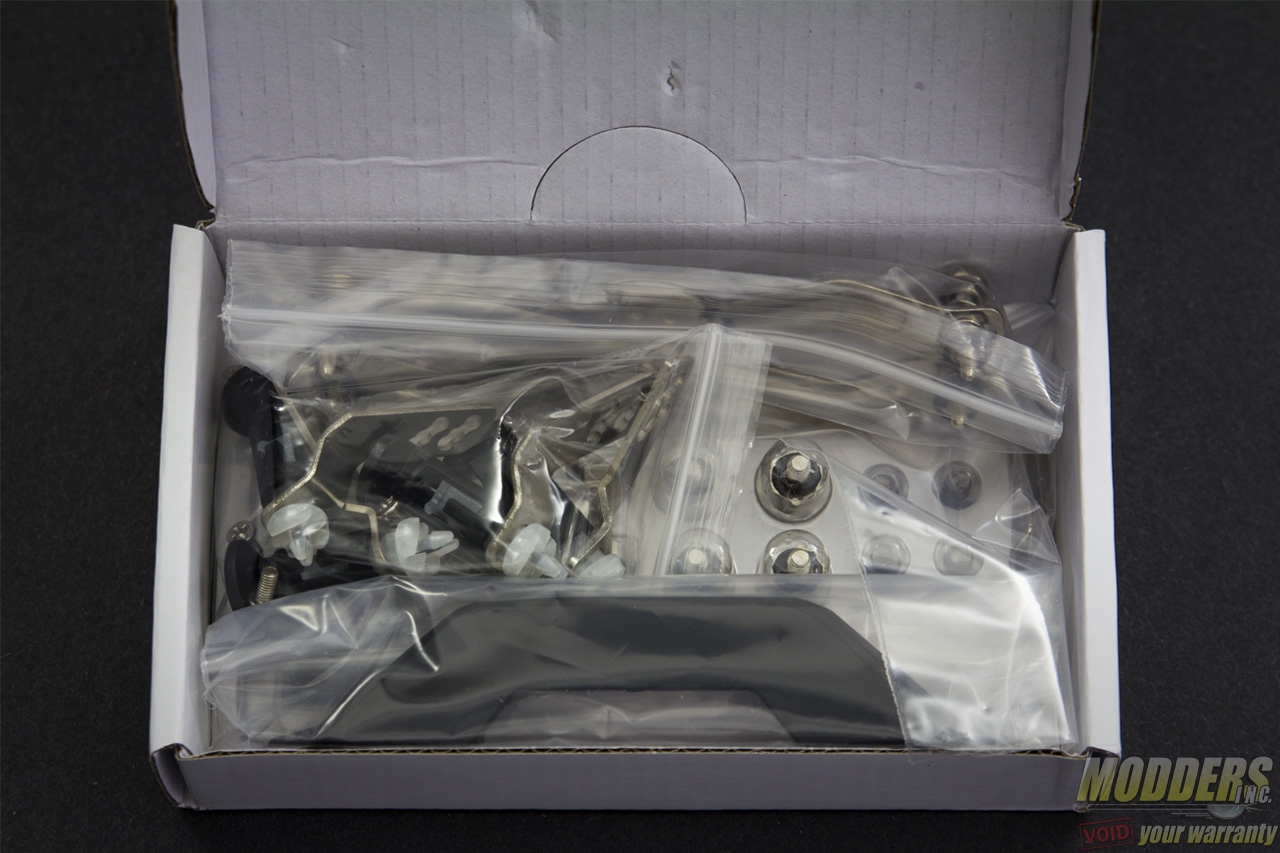 The accessories aside from the pre-installed 120mm and 140mm fans includes:
1x fold out documentation for installation
1x thermal compound in a small tube
1x mini spanner (MasterAir Pro 4 only)
4x push-pin mounting legs
8x screws for push-pin mounting legs
4x LGA2011 stand-offs
4x standoffs
4x locking nuts
1x adapter tool for screwdrivers to secure locking nuts
4x fan mounting screws
2x extra fan mounting clips
1x vibration dampener for fan (makes four pieces)
1x cross-bar
1x universal backplate
Specifications:
Model Number:
MasterAir Pro 3
MasterAir Pro 4
Socket:
INTEL: LGA 775 / 1150 / 1151 / 1155 / 1156 / 1366 / 2011 / 2011-V3
AMD: AM2 / AM2+ / AM3 / AM3+ / FM1 / FM2 / FM2+
INTEL: LGA 775 / 1150 / 1151 / 1155 / 1156 / 1366 / 2011 / 2011-V3
AMD: AM2 / AM2+ / AM3 / AM3+ / FM1 / FM2 / FM2+
Overall Dimension (LxWxH):
78 x 117 x 140 mm
84 x 129 x 158.5 mm
Heatsink Dimension (LxWxH):
61.5 x 108 x 140mm
60 x 116 x 158.5 mm
Heatpipe:
Ø6mm x 3 (CDC 2.0)
Ø6mm x 4 (CDC 2.0)
Fan Speed:
650 – 3,000 RPM (PWM) ± 10%
650 – 2,000 RPM (PWM) ± 10%
Air Flow:
28 CFM (Max)
66.7 CFM (Max)
Static Pressure:
2.5 mmH2O (Max)
2.34 mmH2O (Max)
Noise Level:
6~30 dBA (Max)
6~30 dBA (Max)
Weight(with Fan):
390g
472g