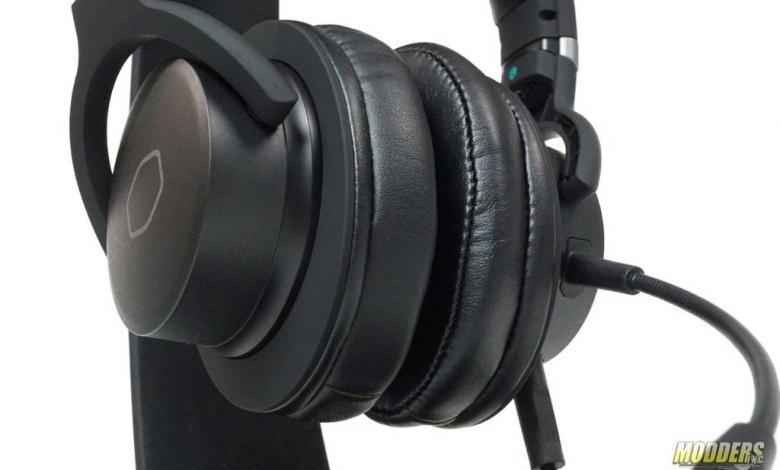 « A Closer Look at the Cooler Master MH752 Gaming Headset
|
Final Thoughts and Conclusion »
Subjective Testing: The Feel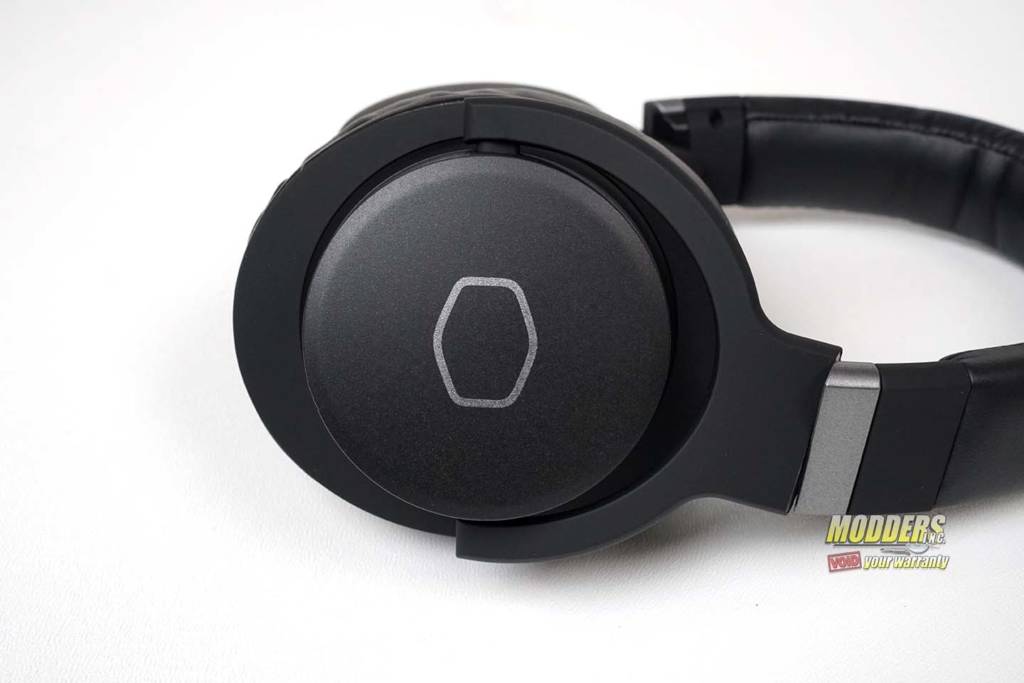 For starters, I consider myself an audiophile. I love everything to do with audio. However,  any audio review is very subjective. So, what sounds good to me, may not sound good to you. I listen to a wide variety of music. For the most part, it's all 70s, 80s and 90s music. From Pink Floyd to Disturbed, Sublime, and Tupac. Its a random mix of everything. When testing audio, I always listen to the Eagles Hotel California. Reason for picking this song is it's the song I listened to on Sennheiser's $55,000 Orpheus headphones. For a movie, I always watch Black Hawk Down. It's great for testing both 5.1 and 7.1 surround sound. It also won the Oscar for best sound mixing in 2002. For games, I play a mix of several different games. This time around was mostly Assassins Creed Odyssey and some GTA V and a random first-person shooter, Far Cry 5 and COD Black Ops 3 were the shooters I used to test the Cooler Master MH752. I've used the Cooler Master MH752 for upwards of 40 hours since receiving the sample, maybe longer. So I feel I have a good idea of how they perform and feel while wearing. I've used the MH752 gaming headset to watch a couple of movies, play games for hours, listen to music while editing pictures, edit videos and watched countless hours of YouTube with this headset.
I've used many gaming headsets that squeeze on to your head. After so long, it begins to feel like your heads being crushed. I'm happy to say, this doesn't happen with the MH752. The MH752 is much lighter than is looks. This is due to the majority of it being plastic. The only part that is metal is the outer part of the band that expands the size of the headset. The metal doesn't go the entire stretch of the band. This, plus the plastic helps to cut down on the weight of the headset. Allowing you to wear it longer than a heavy headset. For me, a heavier headset hurts my neck after so long, preventing me from using to for extended periods of time. This was not an issue with the Cooler Master MH752 gaming headset.
I generally use the Fnatic Duel gaming headset as my daily use headset. Its private label for Fnatic and made by AIAIAI as part of their TMA-2s ecosystem. As much as I love that headset, the ear cups tend to hold in the heat and make you sweat. After an hour or of use, I have to remove them, especially on a hot day. However, due to how light the foam in the ear cups on the MH752 is, they are far more breathable than other gaming headsets with leather ear cups. The headband has plenty of padding around your head. I can say enough how comfortable the MH752 really is. It was a little tight when wore around the neck, with the ear cups facing out. But, that is totally subjective and others I had tried this headset had no issues. It may just be I have a big neck. Since this isn't how a headset is intended to be used, it's really not a big deal at all.
Subjective Testing: The Sound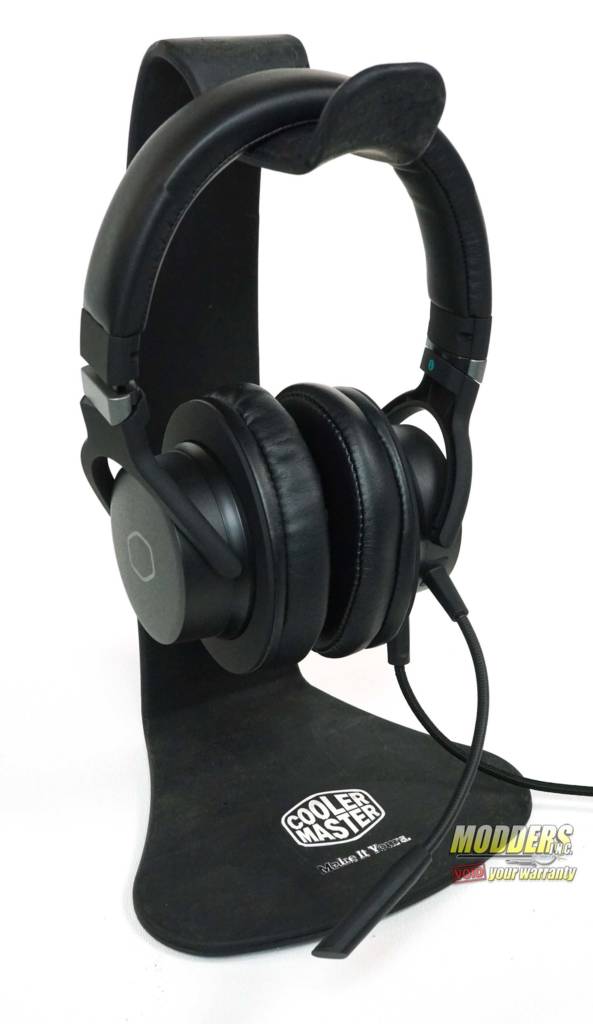 Being a bit of an audio snob, I approach most headset reviews with caution. Not that I think they'll be bad, just not good enough for me. However, from time to time a gaming headset will surprise me. I'm happy to say that this was one of those times. First thing I always do is test a headset with music. Much of the music I listen to have deep bass. This is a good test for a headset. If they use cheaper drivers, songs with deep bass will easily distort, Even at full volume, this rarely happened with the Cooler Master MH752. However, when I connected it to my Sound Blaster G5 portable headset, on certain settings, there was some distortion, are and near max volume. But, this happens with most gaming headset and cheaper headphones. Higher end Sennheiser headphones don't have this issue plugged into the G5. But that's about it. When paired with the packaged 7.1 virtual surround sound card, I had no clear distortion issues. Especially at 50% volume or less, I had zero issues with distortion.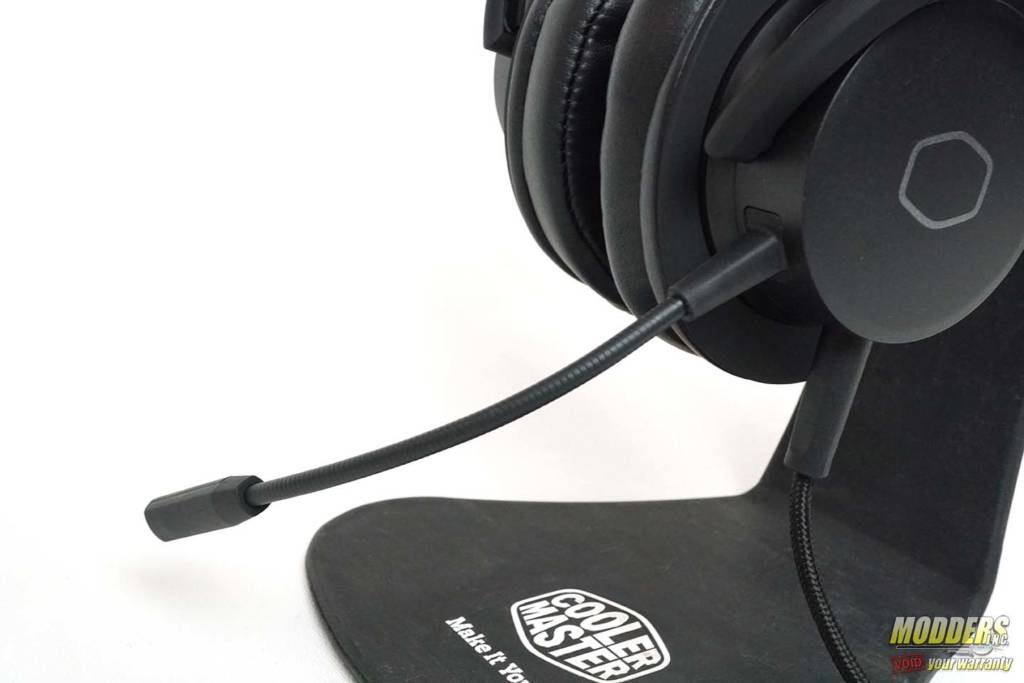 The Cooler Master MH752 has a removable boom mic. Most streamers will have some kind of separate microphone be it USB or XLR. However, sometimes, its easier to just use a headset with a microphone. Or, if you travel a lot and don't want to miss a stream, you may not have the option to pack an audio interface and or microphone. So, at times it may be necessary, or just convenient to use the boom mic on the headset. The main microphone I use is an Audio Technica AT2035 XLR mic connected to the Sound Blaster K3+ audio interface. By no means is it a fair comparison between that setup and the removable boom mic on the MH752. However, when compared to other microphones on gaming headsets, the min on the MH752 really isn't bad. It may sound a bit washed out, but the voice is clear. There is no distortion or crackling of any kind. We've included a couple of test clips below. Again, I know its not a fair comparison, but its the only mic I had on hand to compare with the boom mic on the MH752.
As for the actual sound on the 40 mm neodymium magnet drivers on the Cooler Master MH752, they're really good. I tested them in game, watching movies and listening to music on the USB DAC Controller for 7.1 virtual surround sound packed with the headset and with my Sound Blaster G5 portable sound card. Both worked very well. The Virtual Surround sound USB DAC was great for games and movies alike. As I mention before, I always watch about a 20-minute clip from Black Hawk Down when testing anything audio. There is a great battle scene in that movie that is great for testing surround sound. The Cooler Master MH752 headset sounded amazing watching this scene. It's the part when the helicopter is shot down. All kinds of Music sounded great. When the MH752 was connected to the G5 portable sound card, it worked great with the Scout Mode on the G5. This mode allows you to hear your enemies footsteps from the direction they're coming in. Its essentially another form of virtual surround sound. Using the MH752 plugged into my cell phone, I never had any distortion issues. Both music and videos on YouTube sound clear and crisp. However, my favorite part of the listening experience is how well the MH752 blocks out ambient sound. They have no active noise canceling. But the ear cups make such a good seal on your ears that the memory foam blocks a very good portion of sound around you. This is great if you have children.
Software
Cooler Master Portal
When you first open the Portal Software, you'll see a partial image of the MH752 at the top. Below are several controls for your headset. To the left, there are volume controls and mute buttons for both the headset and the mic. Next, to that there is bass and treble controls.  Next, there is an equalizer that ranges from -12 to +12 decibels. It has five different sliders, 64 Hz, 250 Hz, 1000 Hz, 4000 Hz, and 16000 Hz. All can be adjusted manually and saved to different profiles, There are three default profiles. These are Gaming (Bass+), Movie and Pop Music. You can also add several custom profiles. To the far right is where you find these profiles. This is also where you can turn 7.1 surround on and off, if the USB DAC is out of reach. The Portal will not open unless the USB 7.1 DAC is plugged in. However, the USB DAC will work with other headsets. Or at least the ones I tested. The Cooler Master Portal Software is compatible with the MH752 allows for multi-language installation with the following supported languages:
• English,
• French,
• German,
• Italian,
• Russian,
• Spanish,
• Portuguese,
• Swedish,
• Chinese Simplified,
• Chinese Traditional,
• Japanese
• Korean
• Turkish
• Vietnamese
• Malaysian
• Thai