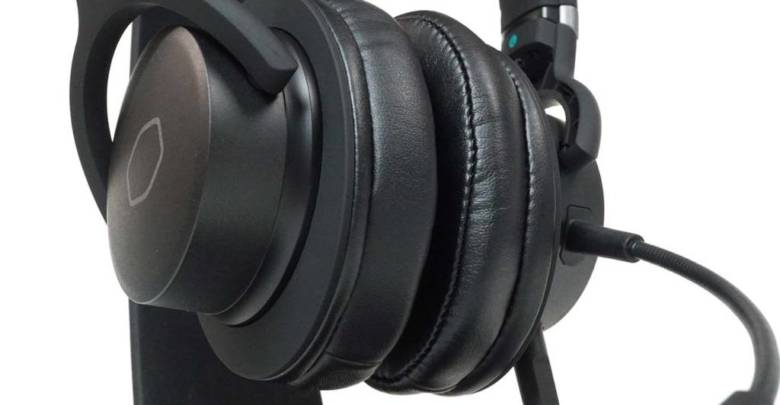 Article Pages:
« Subjective Testing and Software
Final Thoughts and Conclusion
My overall experience with the Cooler Master MH752 is a very positive one. Keeping in mind that audio is very subjective. However, as gaming headsets go, The Cooler Master MH752 Gaming Headset is a great headset. It's very comfortable and light and doesn't compress your head like many other headsets I've personally tested. The sound quality is very good. Especially for a gaming headset. I absolutely love the minimalist design. Mostly, I love no RGB lighting on the headset or DAC anywhere. The only light is on the 7.1 button on the USB DAC. It lights up red to show the virtual 7.1 surround sound is on. This was a very big surprise for me. I had fully expected at least an RGB Cooler Master logo on either ear cur. I'm very glad I was wrong. With the boom mic removed, the Cooler Master MH752 looks no different than the average mid-tier pair of headphones. I feel that lighting of any kind on a pair of headphones can make you stand out. Say if you're using them in an airport or just in public, you're more noticeable with a rainbow on either side of your head. This isn't an issue with the MH752. In short, the lack of a feature on the MH752 is one of my favorite features.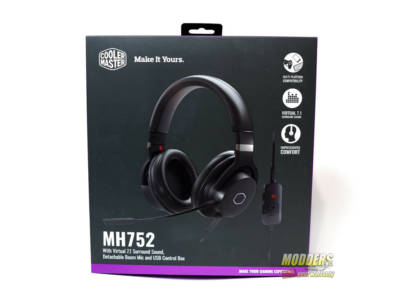 I also love the fact that the cable is detachable. I've lost countless, expensive headset and headphone to my cats. That will never happen with the MH752, as long as I remove it when I'm done. Plus, with the twist locking cable, you're less likely to unplug it at an inopportune time. The carrying case is great for travel or just storage. A place to store the headset, cable and USB DAC is a nice addition to an already great product. Although I'm not a huge fan of the mic quality, it really isn't terrible. It was clear and again, the comparison really wasn't fair. I just felt it was necessary to include a sound clip for purposes of the review. I'd have to say the best part of the Cooler Master MH752 has to be the price. At launch, you can get the Cooler Master MH752 for an MSRP of $99.99 USD. When you take the price into consideration, the MH752 is a great value. You get really good audio quality and a pretty good removable mic for around 100 bucks. At that price, you really can't go wrong. Especially with how comfortable this headset is. If you are in the market for a new headset or need something for the gamer on your holiday shopping list, the Cooler Master MH752 is an excellent option and value this holiday season.