« Page 2
|
Page 4 »
Exterior overview continued...
Turing our attention toward the front side of the case we will once again start at the top and move to the bottom.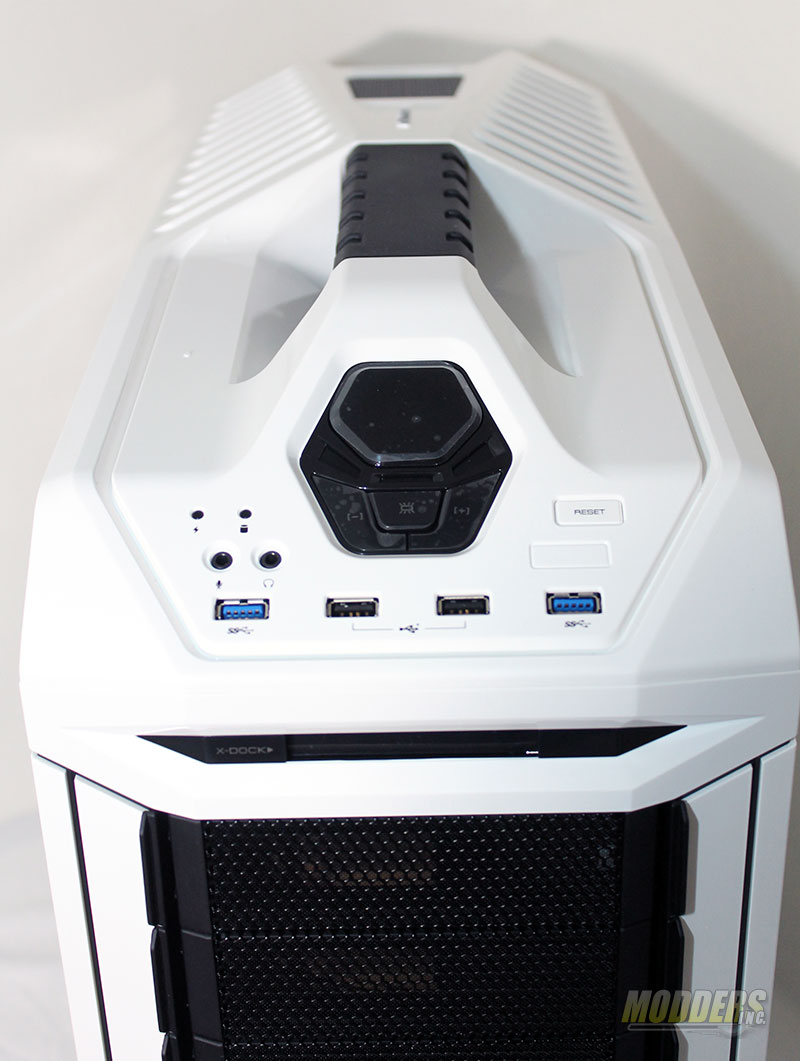 From the this vantage point we are looking at the top/front section where we can see where all the action happens. We all get a glimpse of the handle that sits at the very top of the case, we will cover more about that later.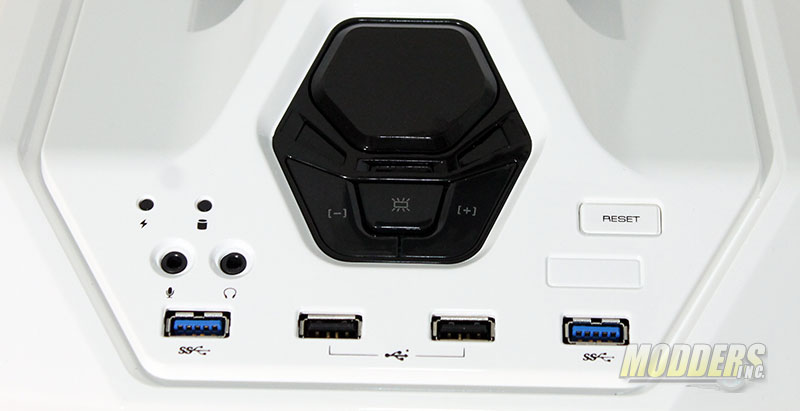 Here see are looking at the master control center for the CM Storm Stryker. The gloss black buttons are a great visual and contrast to the all white case. These buttons are used for the main power (lower center) and the fan controller. On either side of the main power switch you will see [-] and [+] which tells you what button will decrease or increase the speed of the fans.  Just to the left of the main controls you have the power and HDD activity LED's while just below them are the mini-jack for your audio out and microphone inputs. Jumping to the right we find single white button that is used for the power reset of the PC. Finishing out the lower row we see some USB ports. The two outer ports (blue) are for connections to the USB 3.0 inputs on your motherboard while the two inner ports (black) are for using them with any USB 2.0 connections.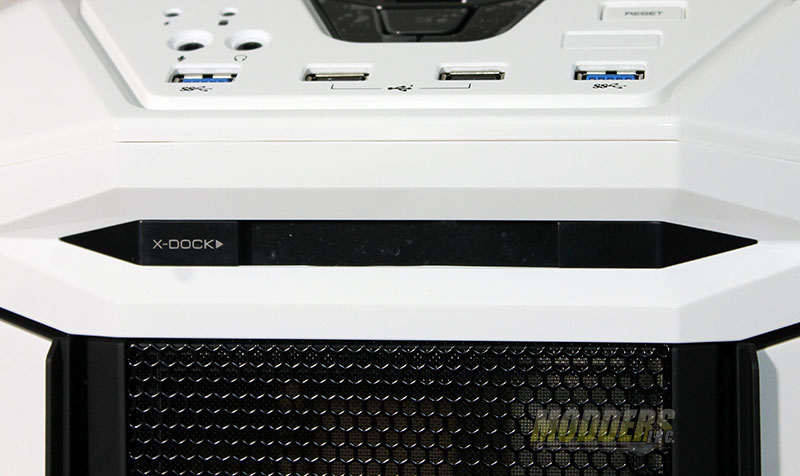 Moving past the top and more onto the face of the Stryker we something that is labeled x-Dock. This is a built in docking station for any 2.5″ hard drive, whether it be a HDD or a SSD. Gaining quick and easy access to files through the built in docking station could not be any easier and looks great. No need to slide back a panel or have an external device taking up space. And when the X-Dock is not in use it blends in very well to the overall look of the case.
The rest of the front panels uses plastic open mess screened drive bay covers to continue with the black on white theme. They are also used to allow maximum amount of air to enter the case to help keep the inside of the case cool. A fine mess screen is used on the back side of the drive bay cover to help minimize the amount of dust that enter the case. Removal of the bay covers is easy as all you have to do is squeeze the tabs and pull.