« Page 3
|
Page 5 »
Exterior overview continued…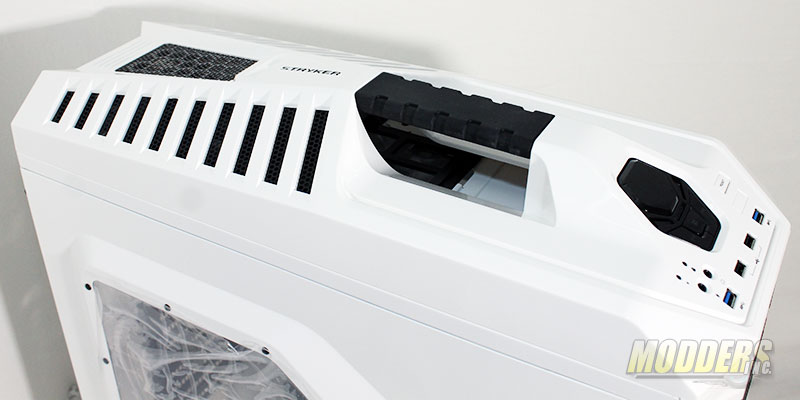 The top of the CM Storm Stryker case has a lot of detail and features that many other cases just leave bare and flat. The style and detail really help set the Stryker apart from the rest. So let dog better in to the features.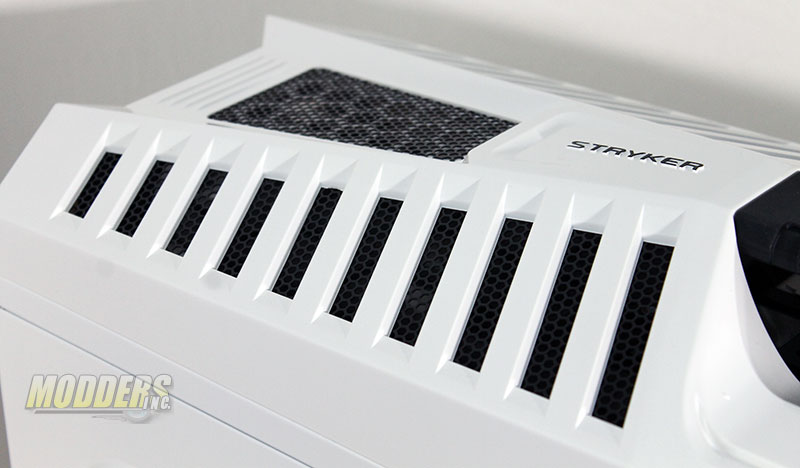 The top back section of the case molding adds style and functionality to the CM Stryker. A large amount of air can be passed through here with some room to add some other items or case modding touches.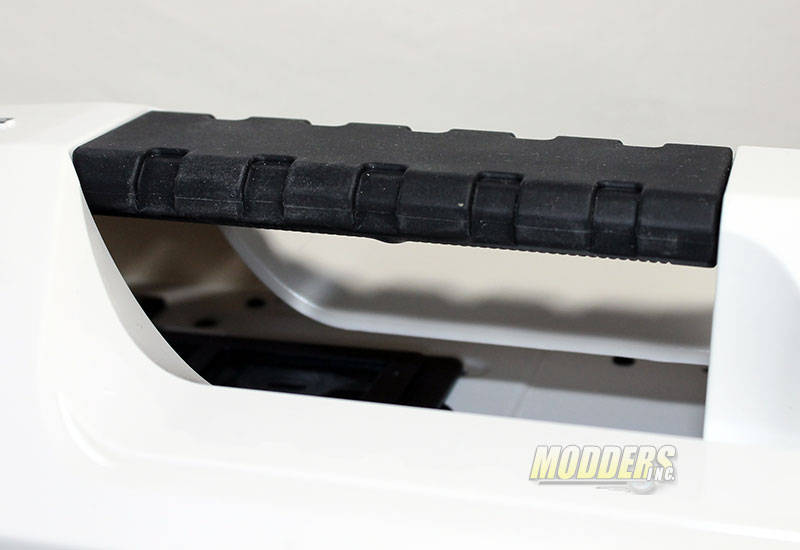 A large rubberized handle has be placed at the top of the case which is worked into the overall design of the case. The handle is the perfect size and the molded grip is comfortable.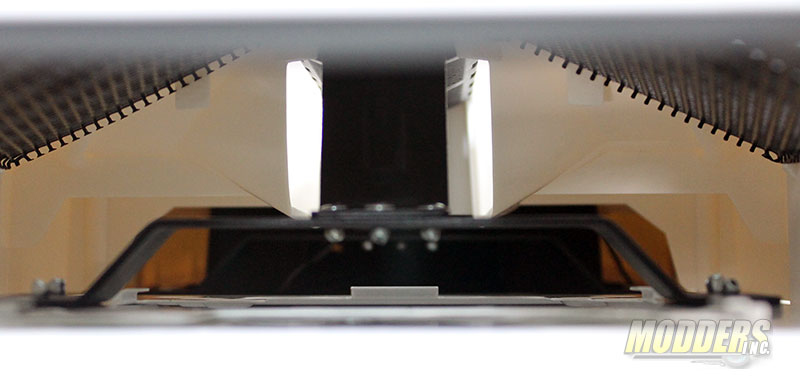 The handle is is not just a part of the top molding but it is actually attached to the top of the case with a bracket. Using the handle showed no flex in the top piece and felt very secure and confidante that it can hold and usage thrown at it.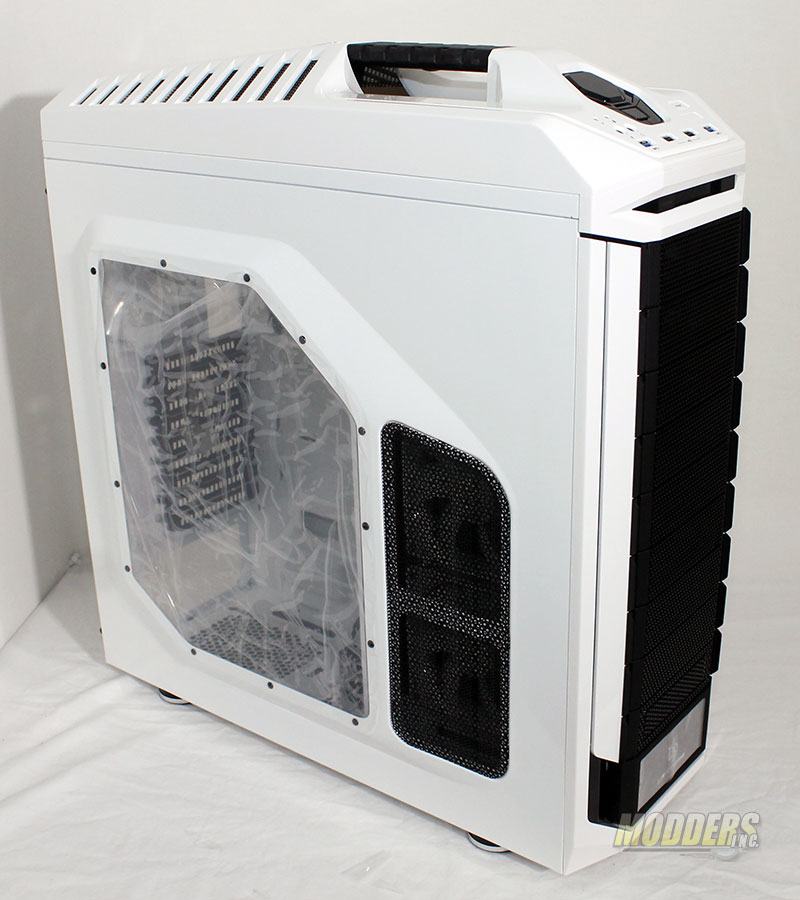 Here we are looking at the left side of the case and we and see a few design features here as well. When shipped the side window is covered with a plastic film on both the outside and inside to ensure that it does not get scratched during shipment. The side panel is extended out to get the inside of the case some extra "Breathing Room" for those taller CPU coolers up to 7.3 inches and other items. Also the window gives you a nice view of your hardware and is not your normal run-of-the-mill square windows.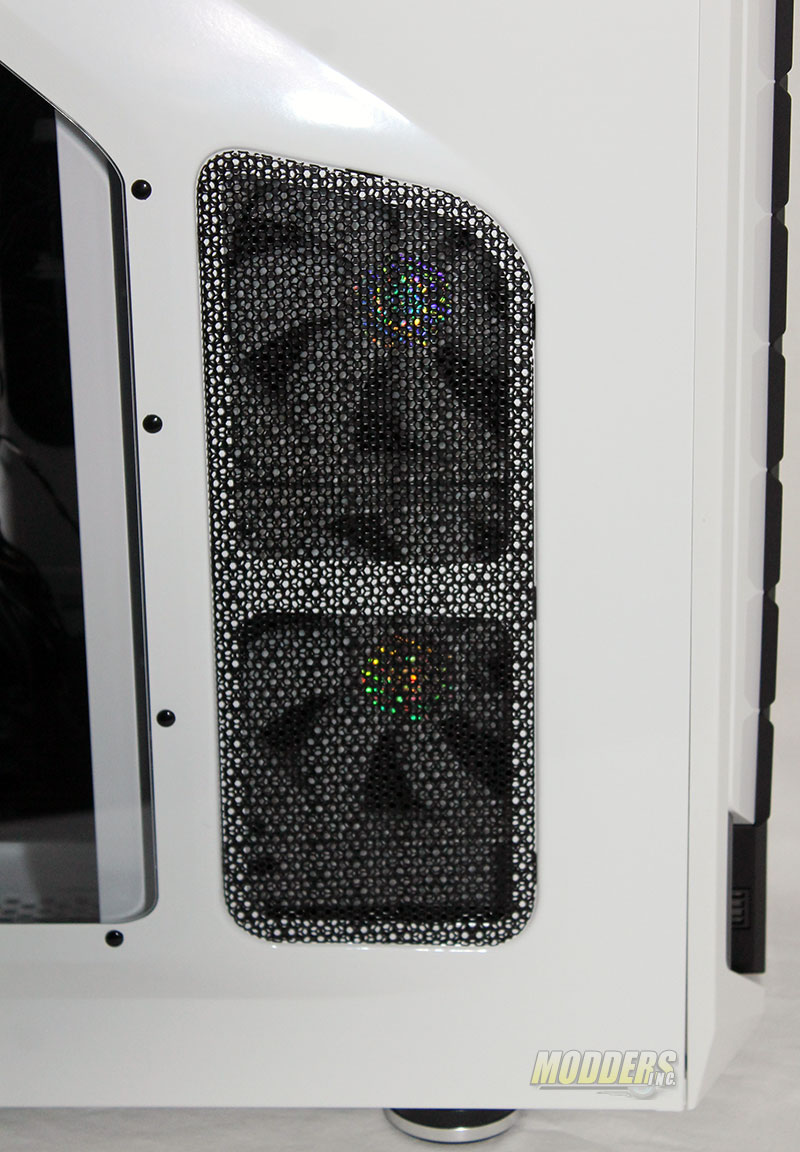 The front section of the side panel has been cut and covered with a mess screen to allow the fans that are mounted on the hard drive cage to grab as much air as possible.