« Page 4
|
Page 6 »
Eye of the Storm, Interior overview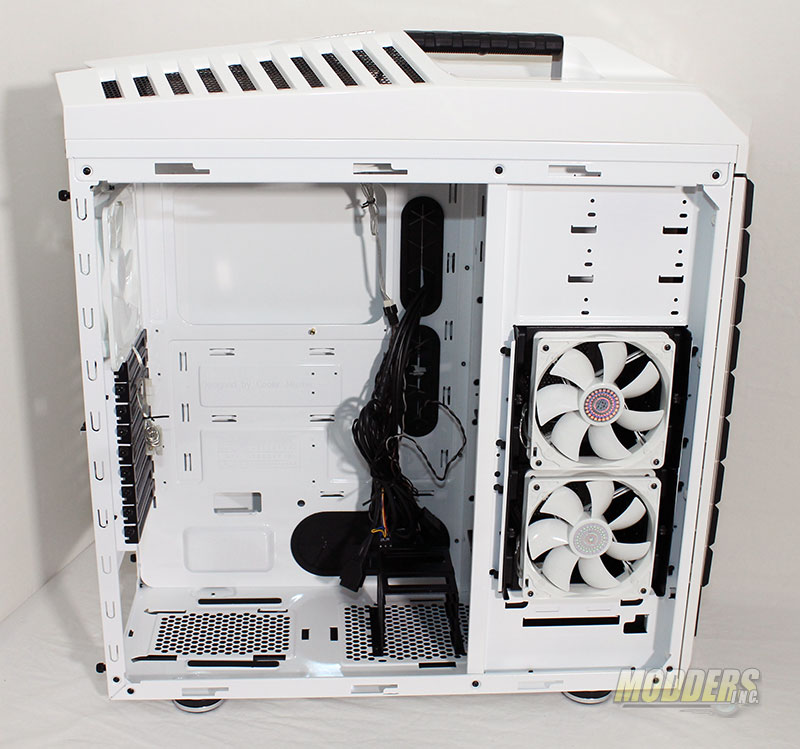 Cooler Master continued the white color theme into the interior of the CM Stryker case while adding just the right touches of black creating the right amount of contrast that makes you want to look. The interior color is a perfect match to the exterior. Two thumb screws are used to secure the side panel into place after you line up the tabs and slide the panel towards the front.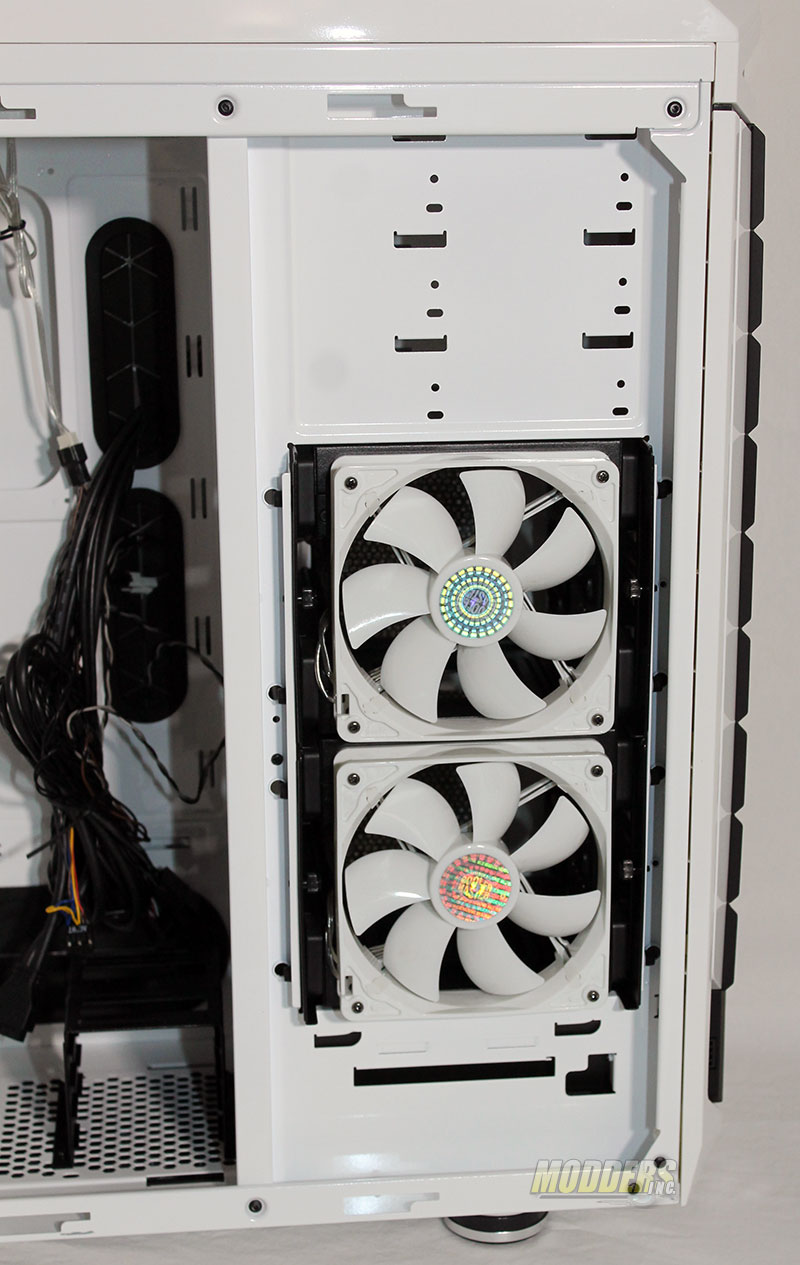 Mounted directly to the hard drive cage are two 120 mm fans that push air cross-ways in the front of the case and it will surely keep your drives cool and maybe help draw some of the air out of the case.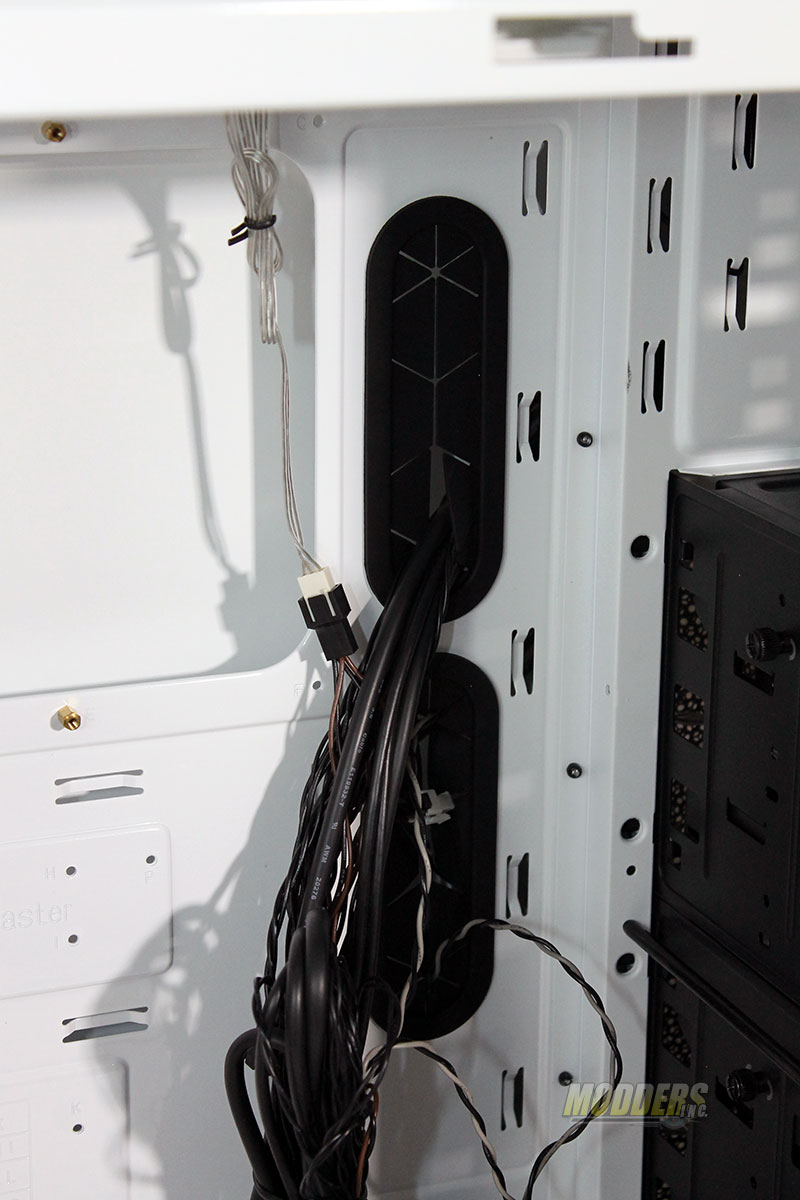 Two horizontal grommeted  access pathway for cables are located in the right spots to help you route your needed cables and wire and to help keep the inside of your case free of unsightly and unneeded cables.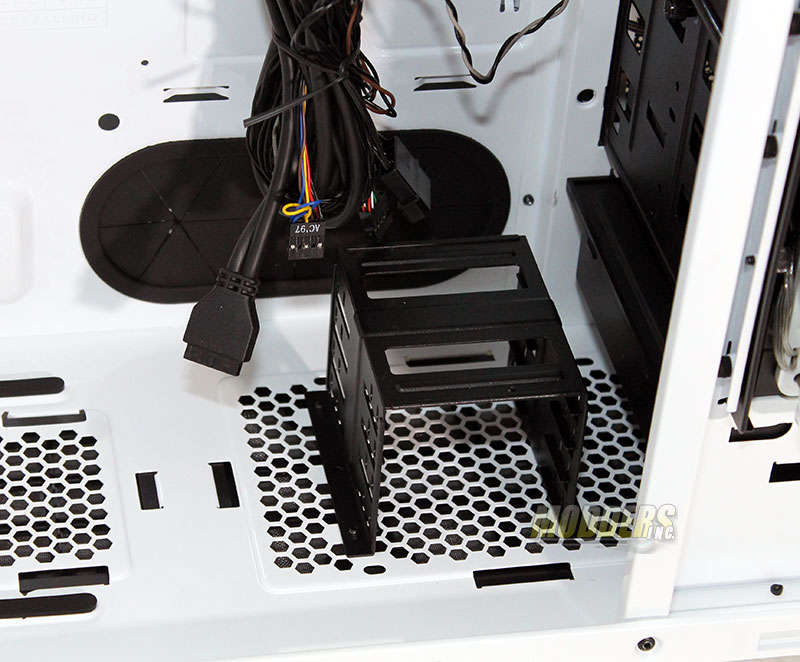 A single grommeted access is place at the bottom of the motherboard tray. This is were most of the front panel cables will be routed through.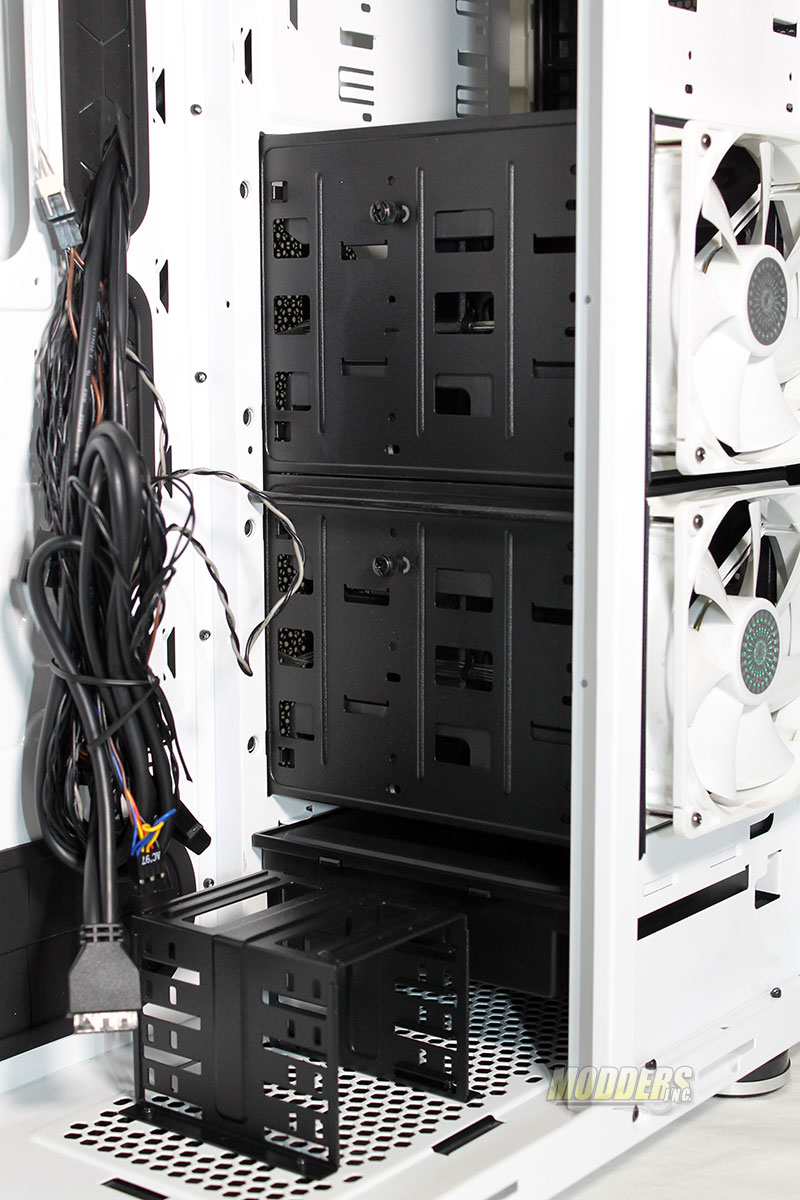 At this angle we get a good look at all the available HDD storage. With plenty of adjustable combinations you can enough space for eight 3.5 HDD's and a staggering 13 SSD's. All the cases can be removed and reconfigured to you liking.