« Page 7
|
Page 9 »
Eye of the Storm, continued…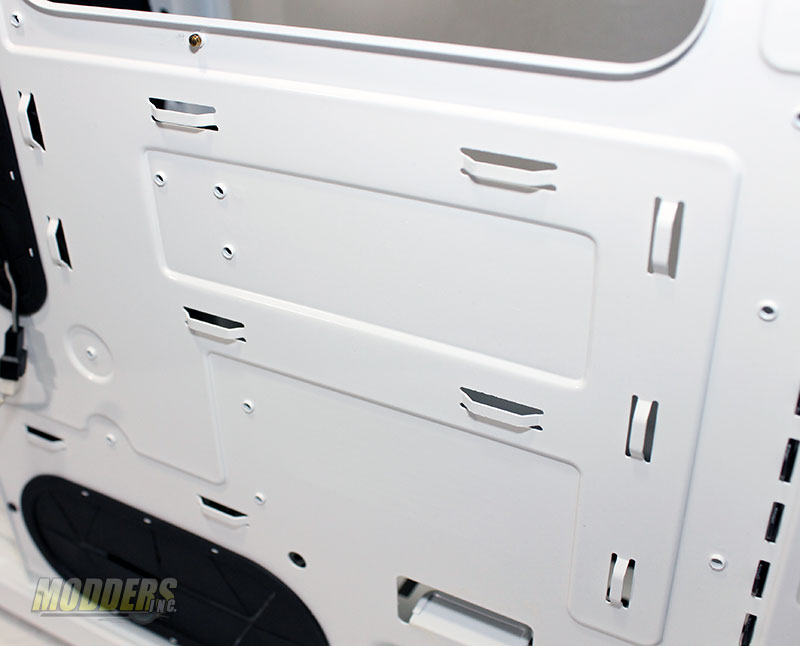 Loops have been punch out towards the backside of the metal on the motherboard tray. These loops are there for your pleasure so that you can secure any wires or cables that need to be ran here. This is a great way to make you wiring look professional and secured.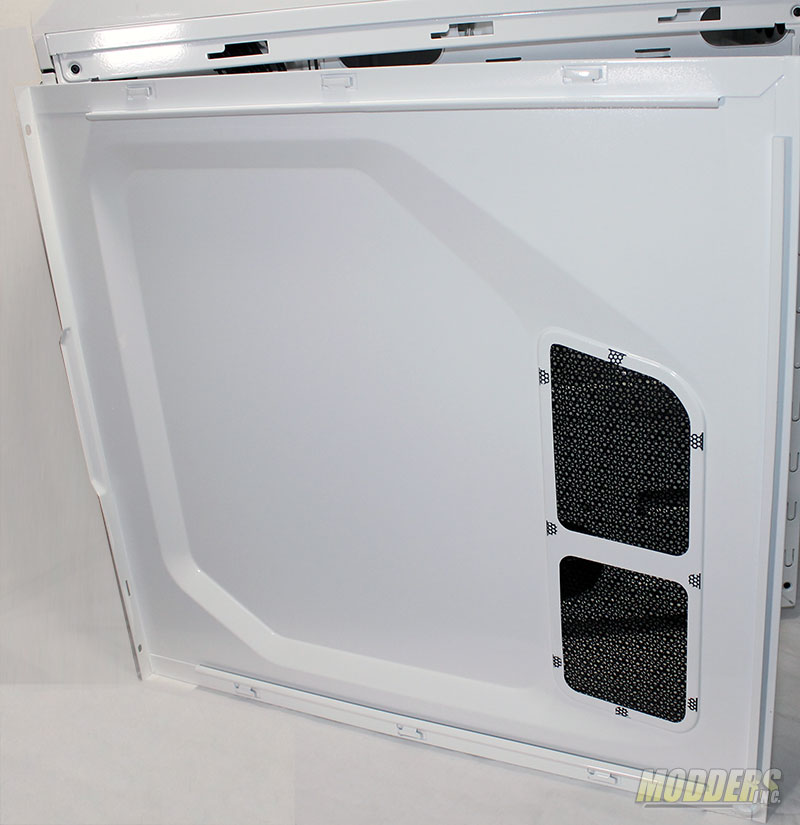 The right side panel is a mirror image of the left one except that there is not a window installed. You have the same air vents which could be used for either exhaust or intake if you move the hard drive fans to the right side.
Hidden below the logo at the bottom of the front of the case is a removable door that houses something special. Two spring loaded buttons are located on each side of the cover, press these and you will find a hidden treasure.
A storage tool-box is located here for the convince of keeping track of the misc screws, cables, small screw drivers and whatever else you want to hide away.
Located around the case you have three removable air intake screens that help limit the amount of dust that can enter the case and your power supply. All three filter are removed by sliding them out from there locations, a quick blast of air to clean them, reinstall them and you are good to go until the next cleaning.