« Page 6
|
Page 8 »
Eye of the Storm, continued…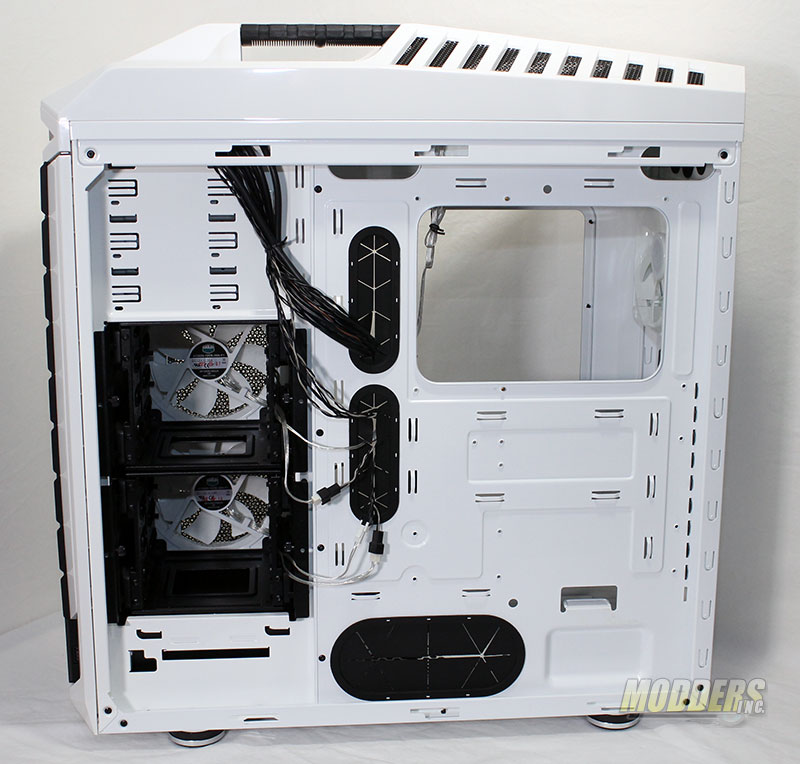 With the right side panel removed we get our first look at the side that hides all the cables and wires. A large access area has been given right where the back side of the CPU is located. This gives you plenty of access to replace your current CPU cooler with a new one or liquid cooling setup.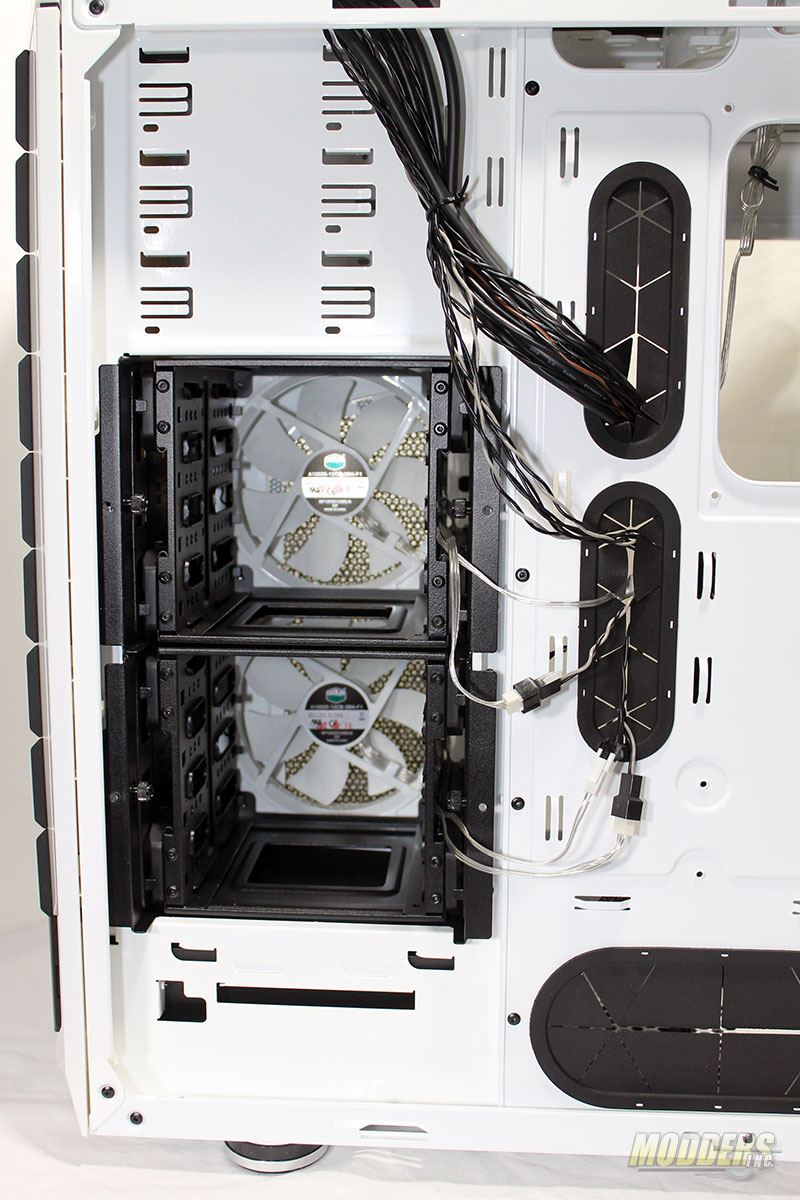 With the cooling fans on the other side of the HD cages this is where you will have to install your drives and run you cabling. Plenty of space has been giving on this side of the case you run and hide all the cables you could possibly have.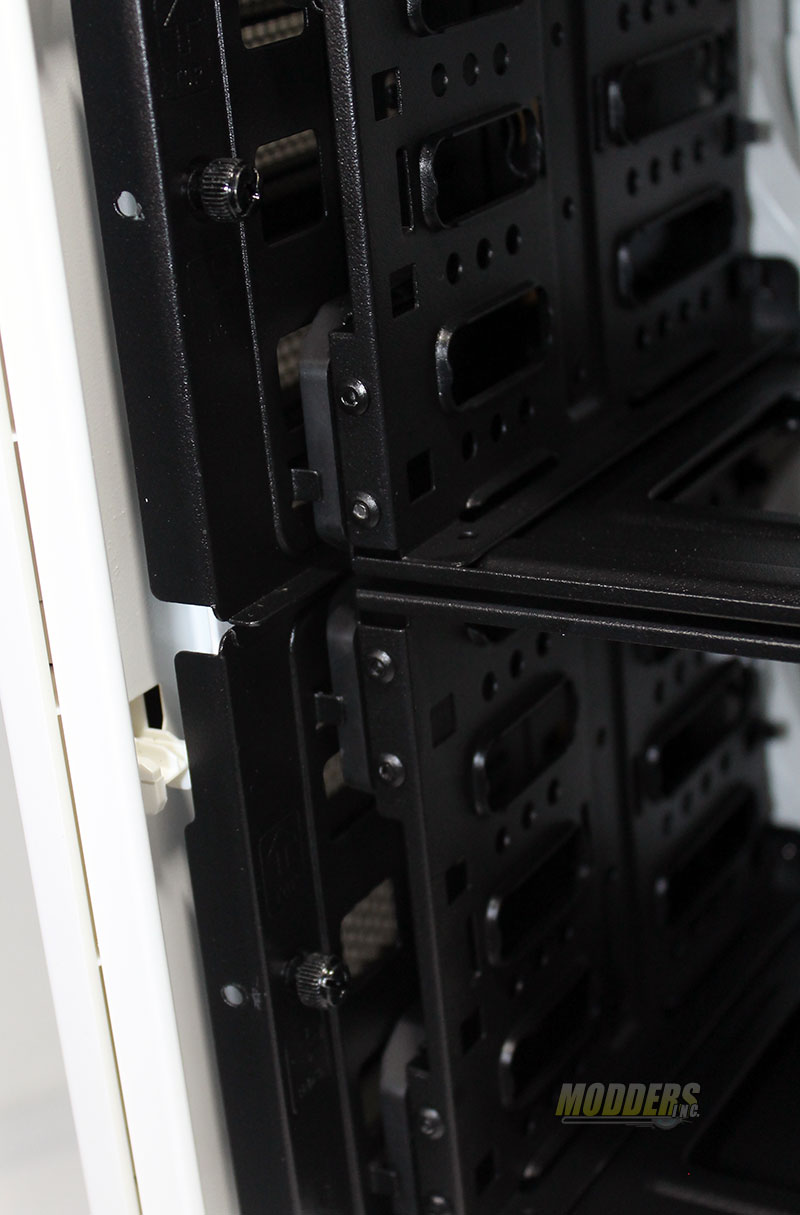 The hard drive cage is fully modular and will the removal of a few screws and moving around a bracket or two you can design your own custom setup.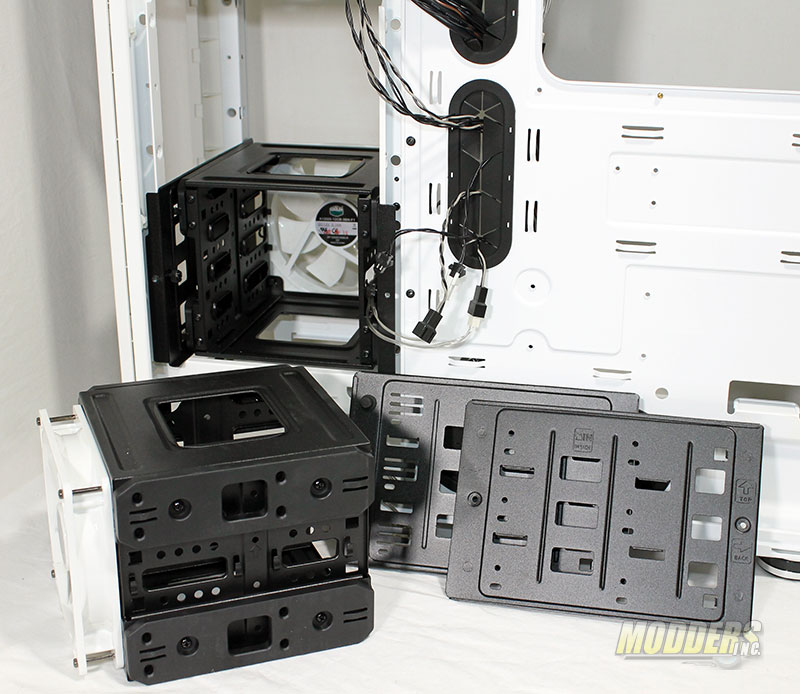 Here you can see that I removed the top rack and the two slide rails that hold it in place.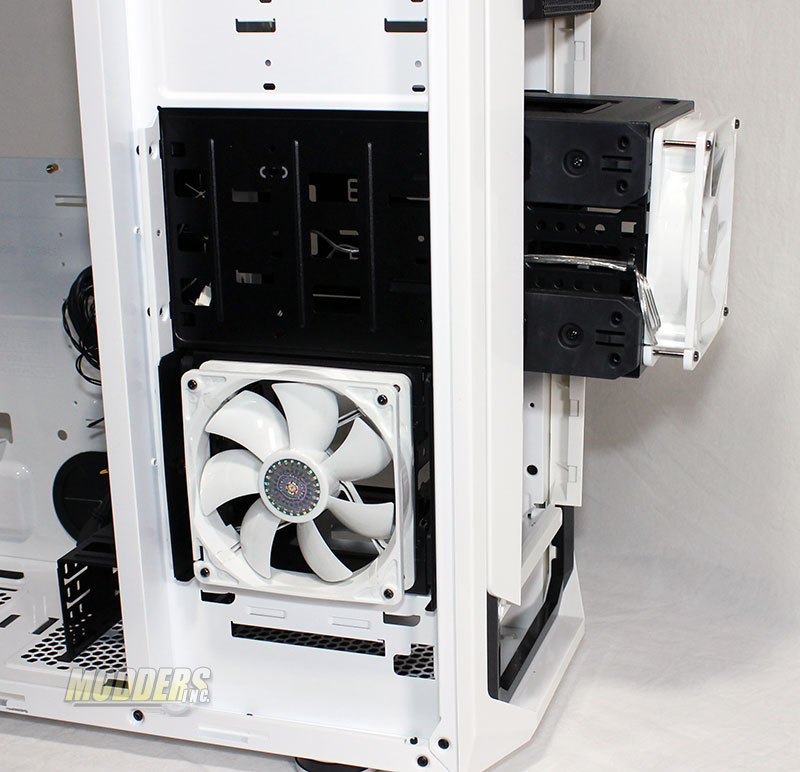 Quickly you can flip the rack to the front or the other side if you like.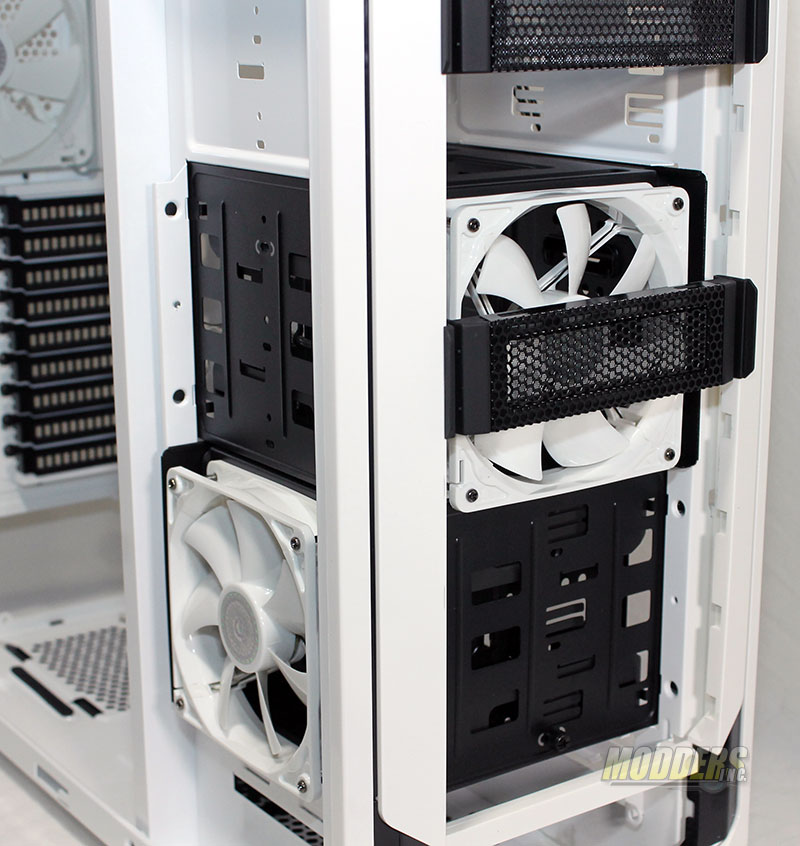 No need to remove the attached fan as the drive rack mounts far enough back into the case that the drive bay covers go right back into place.