« Page 2
|
Page 4 »
Exterior Impressions Continued: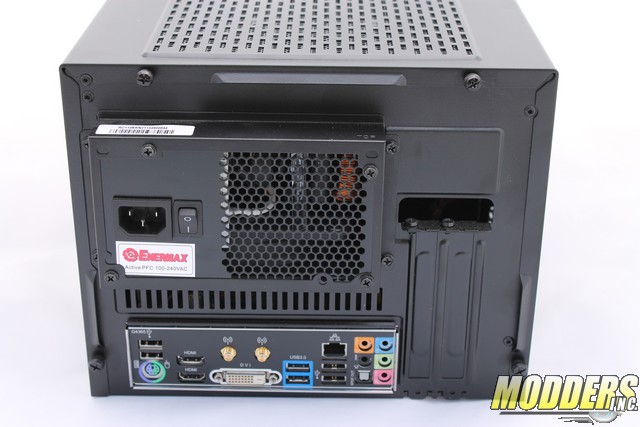 Moving around to the back of the case, you see that the way Cooler Master allows for off the shelf power supplies is by using a bracket that actually backs the PSU out of the chassis a little, giving much needed room to the inside for cable management. Also of note, are the 2 slot bracket back plates. If you have a video card that is 2 slots, and 210mm or less in length, then you are in luck! Drop that bad boy in here, the Elite 110 can take it!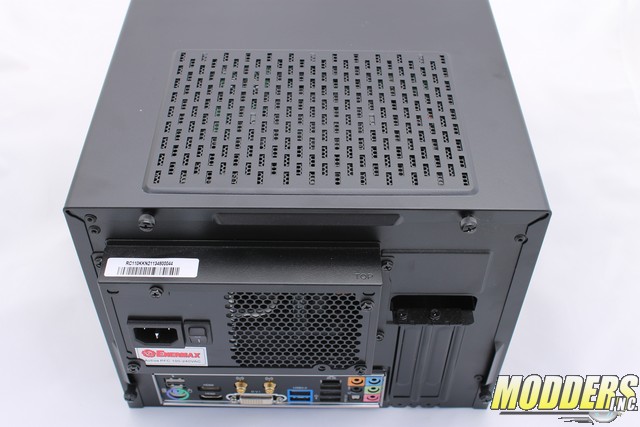 This is just another shot showing the back lip of the PSU bracket. To give you better perspective of the fact that you are not dealing with a flush mount system here. If that's important to you… well… there ya go!