« Intro
|
Page 3 »
Exterior Impressions: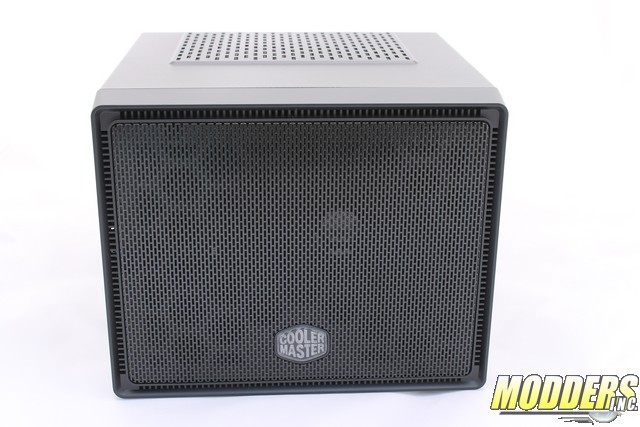 The Elite 110 is a basic case to look at, which I think is good for the potential STB (set top box)/ HTPC (Home Theater PC) build that could be done. It is not bold and screaming "look at me!". It is a matte black, mesh front with a 120MM fan acting as the sole intake method. The fan is quiet and has a very low noise profile

The top rear of the case has extruded steel holes backed by steel mesh screen. Effective "passive" convection for heated air to be exhausted.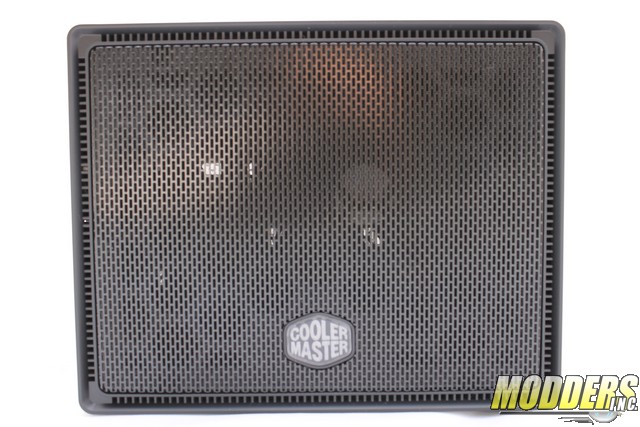 The most notable thing about the front of the case is it's Cooler Master badge. It's not just a badge, it actually is the power switch. Back-lit with a blue LED, the light is engaged when the case is powered up.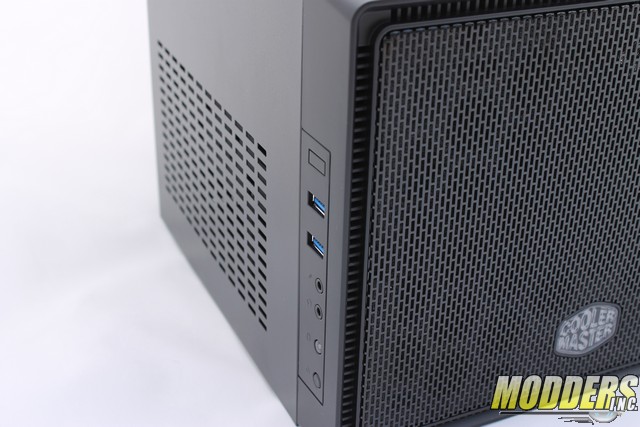 Staring at the front of the case, to the left side, that is where you find the "front panel" USB, Audio jacks, HD activity, etc. The USB jacks are native USB 3.0 with the internal motherboard header cable, not requiring patching to rear USB ports. All the cables inside! And if you don't have a USB3 pin header on your motherboard, they dongled a regular USB 2 motherboard header off of the cable. I appreciate that, and I'm sure you will to. Back behind that left side of the case you see more venting holes. If you were to have a properly fitting video card, that card's fans would be able to draw in cool air via those holes.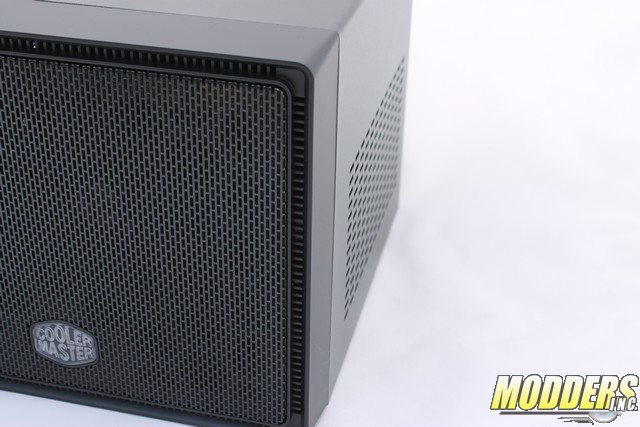 On the right side we see the same holes. If you felt the need for additional cooling, you could mount 2 x 80mm fans to the case frame under this location, and they would draw more cool air into the case. That would add to your noise profile, but if you were building this as a portable LAN party gaming rig, then the additional fan noise probably isn't going to bother you. But it is good to have if you need it, and if you don't need the additional fans, then you have another passive exhaust for the system.