« Page 3
|
Page 5 »
Interior Impressions: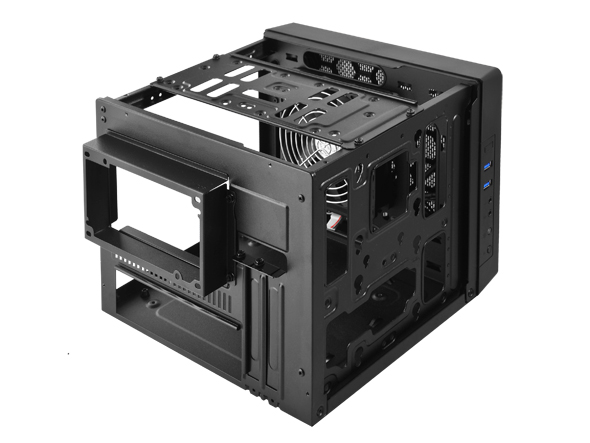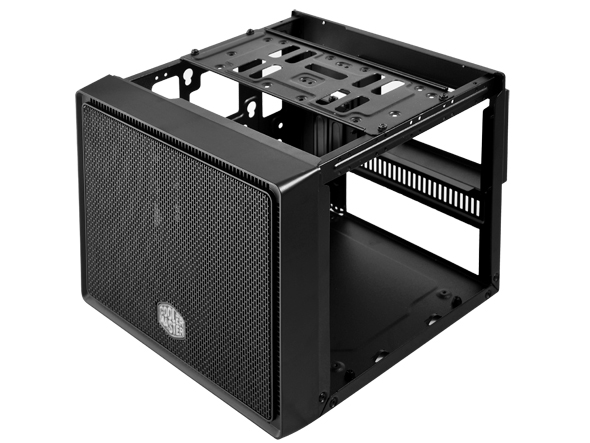 The Cooler Master Elite 110 Mini-ITX has the potential of holding 3 x 2.5in or 3.5in drives, no 5.25 bays in here. In case you didn't notice, this case has no internal optical drive. Internal blu-ray drives need not apply. This chassis throws the "international sign of ill will" at 5.25 inch devices! Most people using this type of chassis will be either streaming their media from another source, downloading over the network and storing it locally, or pumping it in via USB. If you need that functionality, you'll be doing that externally via either USB ports, or whatever ports are available on your motherboard.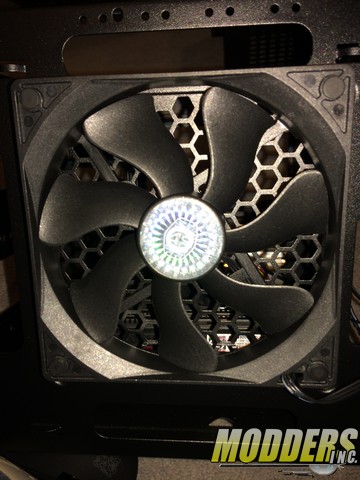 The fan that comes with the unit is whisper quiet, and mounted with rubber grommets, helping to further isolate any vibration noise back filling the steel structure.