« Page 4
|
Page 6 »
Hardware Install:
When I did the install into the Cooler Master Elite 110 Mini-ITX  I used a 2.5 inch and a 3.5 inch drive on the upper bracket to test out some theories, as well as remove potential clutter from the bottom of the case … where unfettered airflow would be ideal.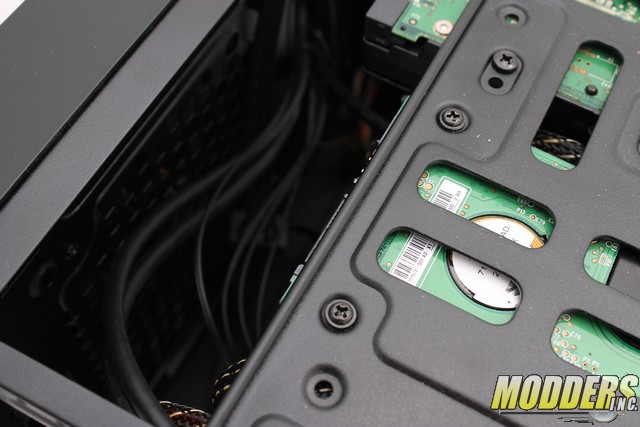 The picture above shows the potential space you will be presented with,  using a 2.5 inch drive.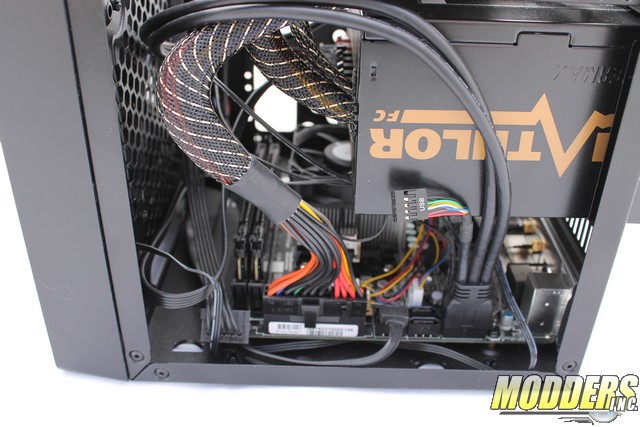 Here you see the USB3 front panel cable attached to the internal USB3 motherboard header. Also notice the USB2 dongle on the same cable.
It should go without being said that you only hook up one of these connectors, and not both simultaneously… Its an option folks. Either/or, not "and".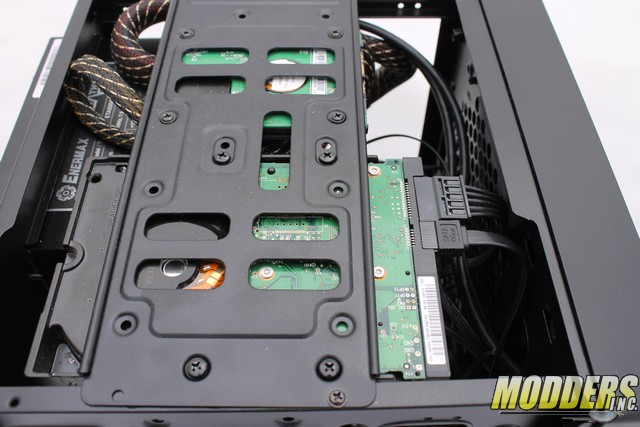 The power supply I am using is an Enermax modular PSU (highly recommend you use a modular PSU on a build in this case, as you only have the cables you need). Space is at a premium here, but also notice that because I have the 2.5 inch drive up top, I am able to take the slack ATX power cable and fold it nicely over the PSU, between it and the 2.5 inch hard drive. If I had my 3.5 over there, this would not be possible. Just a build tip from your crazy Uncle Tech….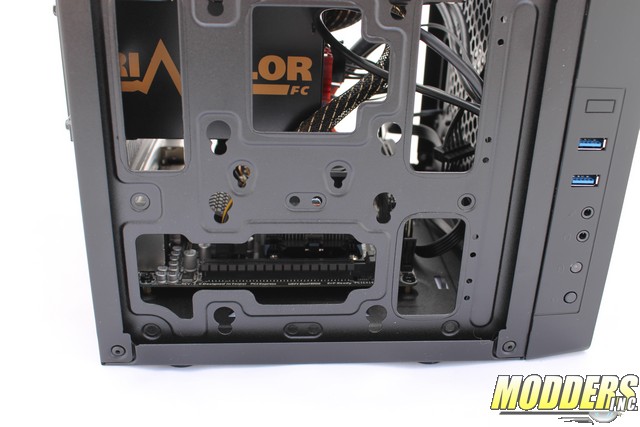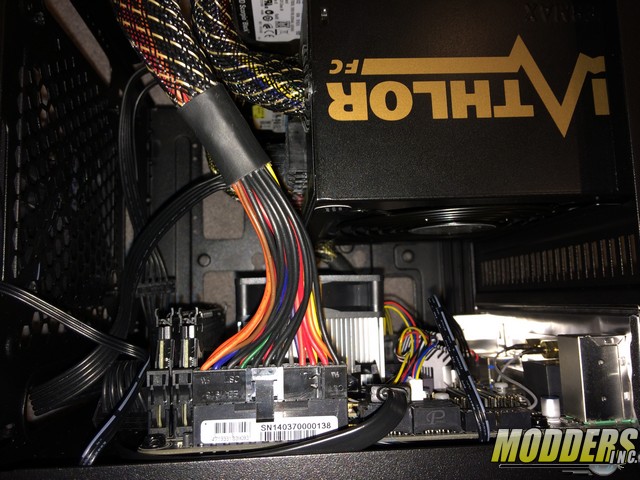 If you use the proper sized power supply, and your memory is in a similar location on your motherboard, you will have ample space for performance heat spreaders on your RAM!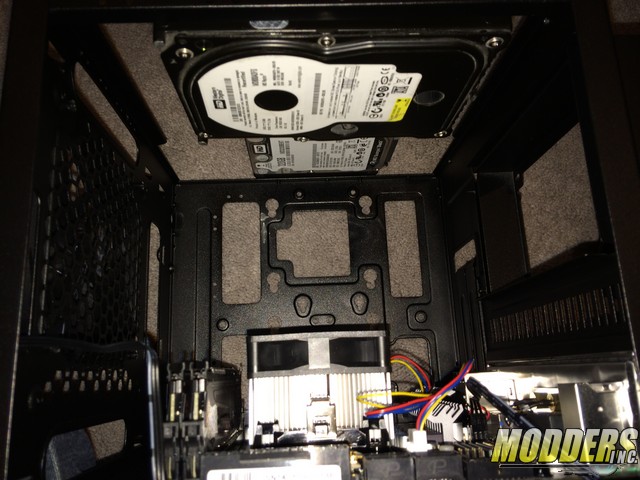 Here you can see the layout of the hardware prior to installation of the power supply. I actually flipped the locations of the drives.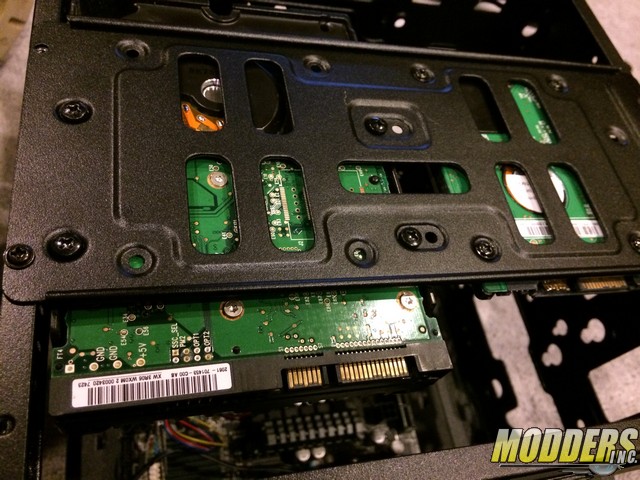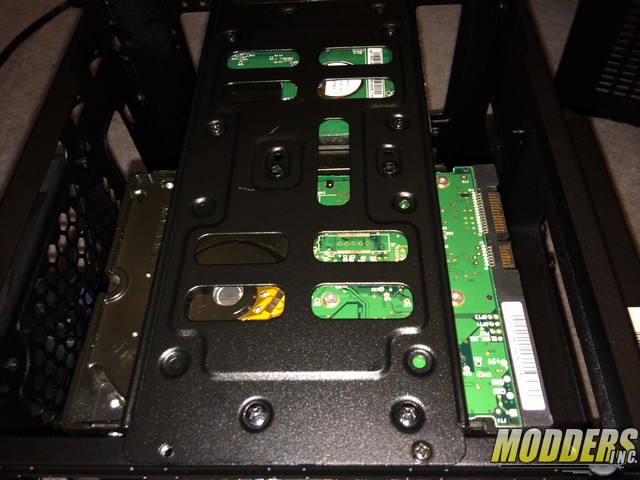 Pay Attention to how you mount your drives and where you are going to feed your SATA and power cables from….