« Page 5
Final Thoughts and Score: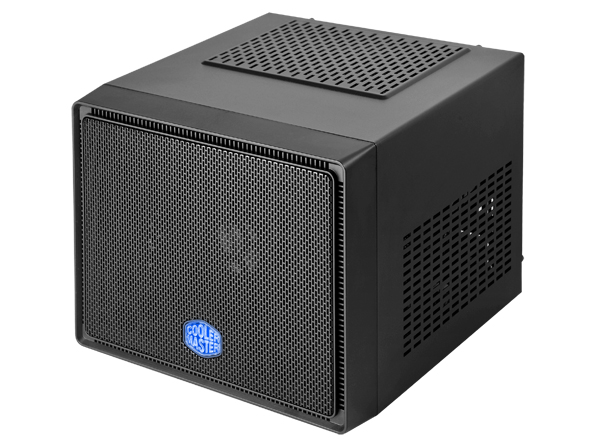 The Cooler Master Elite 110 Mini-ITX  is a niche case. It covers the LAN party goer that wants power with small foot print, which translates into ease of transport and mobility. For the HTPC/Media Center builder, this case offers a good mixture of unobtrusive looks, with internal drive storage installation flexibility, and a fan that is nice and quiet. At $49.99, it is also a budget case that is unexpectedly friendly on the wallet.  Having the ability to use a regular sized power supply and graphics cards is a nice touch. As stated before you better plan out what you are going to "stuff" in to this tiny case because if you can't get in there it will on your hands.

PROS
+ Small Size
+ Efficient layout to maximize cooling
+ Can fit decent sized discrete graphics cards
+ Can fit an AIO water cooler rad/cooler *all* internally
+ Regular PSU can be use.
CONS
– Difficult top mounting of the drives on top bracket.
– Side plate for front panel has cutout for additional port, but nothing there
[sc:must_have_award ]