PC Mouse
Cougar 600M Black Edition Gaming Mouse Review
Closer Look at the Cougar 600M Gaming Mouse »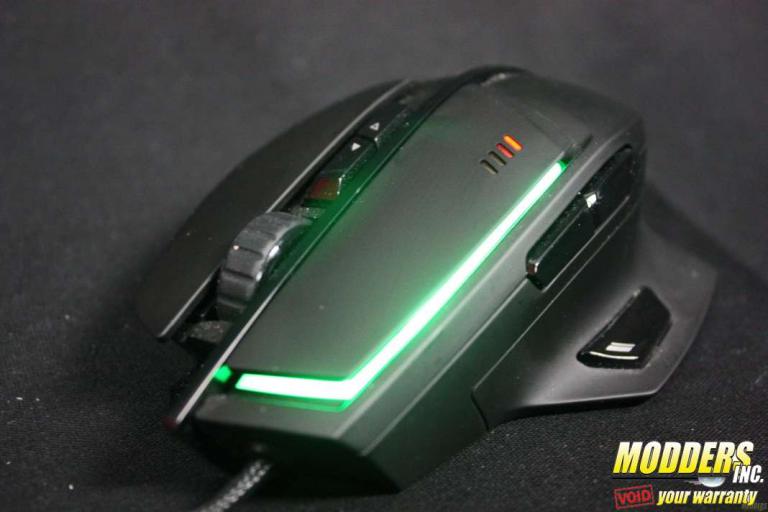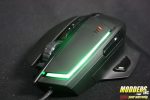 In a world of multi-GPU monster rigs and quad panel set ups, often the true tools of the PC gamer are forgotten. We look past the headset, past the keyboard and look to the true weapon of the modern gamer; the mouse. In the same sense of, "What is an artist without his brush?"  we must also ask, "What is a gamer without his mouse?"  During this review we will be looking at the Cougar 600M Black Edition gaming mouse.
[sc:sponsor sponsor="Cougar" product_name="600M Gaming Mouse" product_price="$59.99″ ]
One nice thing to always see is a company that does not fall short on their packaging methods, and Cougar most definitely delivers on this. Cougar's delivers not only an eye catching product box but also one that is sturdy to protect the products inside from any accidental drops or mishandling.  Despite this being the black edition 600M, Cougar has done an excellent job with keeping the packaging balance between shades of black, orange and gray. The quality of the packaging extends past just its looks as the material used for its construction is quite sturdy.
The packaging on the 600M features a very nice door to give the end user a full view of the mouse, before purchasing. Also included with the instruction manual are some Cougar stickers and a hard cover that the manual and stickers are kept in. No shortage of product specifications here. Cougar has made it a point to make sure the customer knows exactly what they are getting which they are considering this mouse.
The internal housing for the mouse is separated into two pieces, large plastic container with a molded fitting holds the mouse in place and a piece of orange poster board  surrounds it for aesthetics.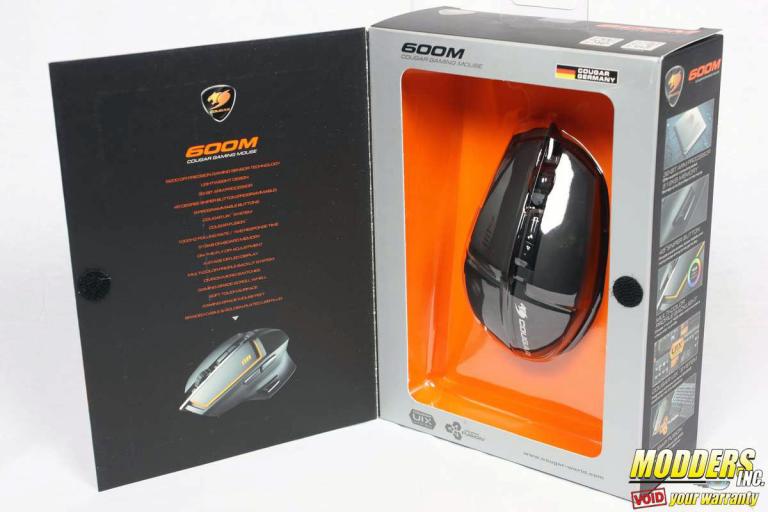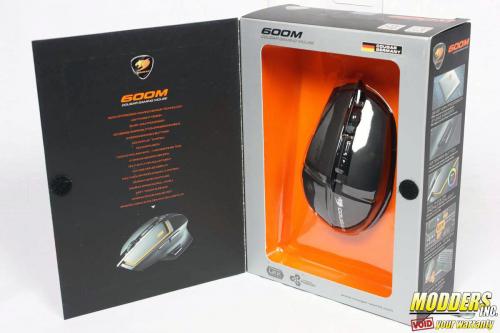 Specifications
Product name
COUGAR 600M gaming mouse
Sensor
ADNS-9800
Laser gaming sensor
Resolution
8200 DPI
Processor
32-bit ARM Cortex-M0
Game type
FPS / MMORPG /
MOBA / RTS
Polling rate
1000Hz / 1ms
On-board memory
512KB
Software
COUGAR UIX™ SYSTEM
Programmable buttons
8
Switching
OMRON gaming switch
Profile LED backlight
16.8 million colors
Frame rate
12000 FPS
Maximum tracking speed
150 IPS
Maximum acceleration
30G
Interface
Golden-plated USB plug
Cable length
1.8m Braided
Dimension
125(L) x 80(W) x 42(H) mm
4.92(L) x 3.15(W) x1.65(H) inch
Weight
90g