Systems
ECS LIVA X Mini-PC Review: Efficiency Matters
« Closer Look
|
System Benchmarks »
BIOS Overview
The default BIOS start page has options for changing the date, time and system language.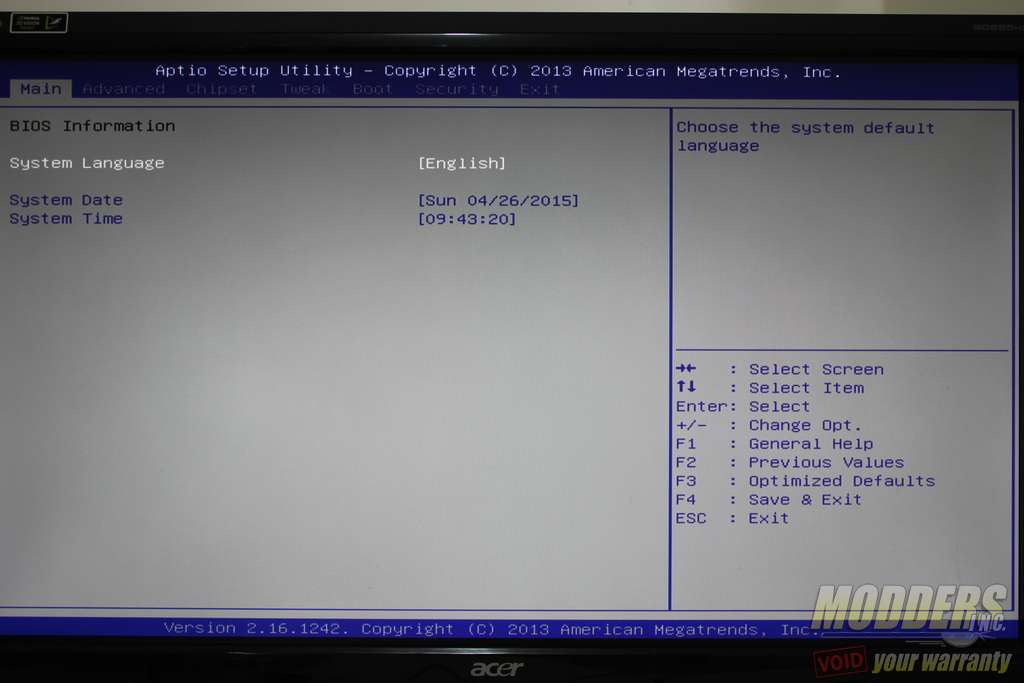 The second tab is the Advanced section where the bulk of the settings are including LAN configuration, power management, expansion slots and port options.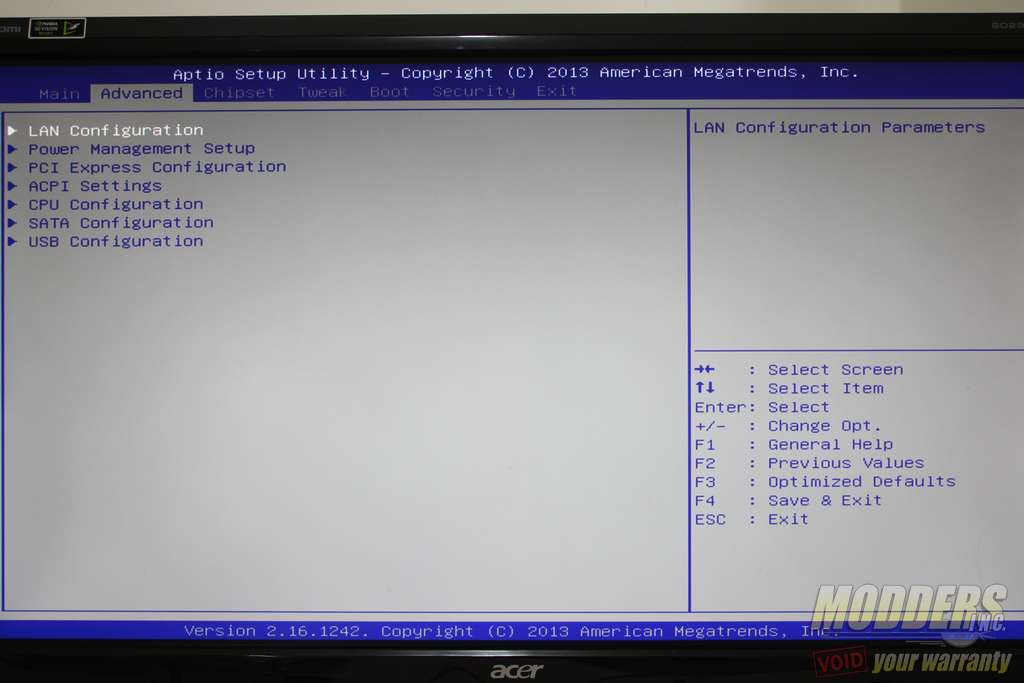 The third tab is the Chipset page with only the toggle option for the Intel Trusted Execution engine driver.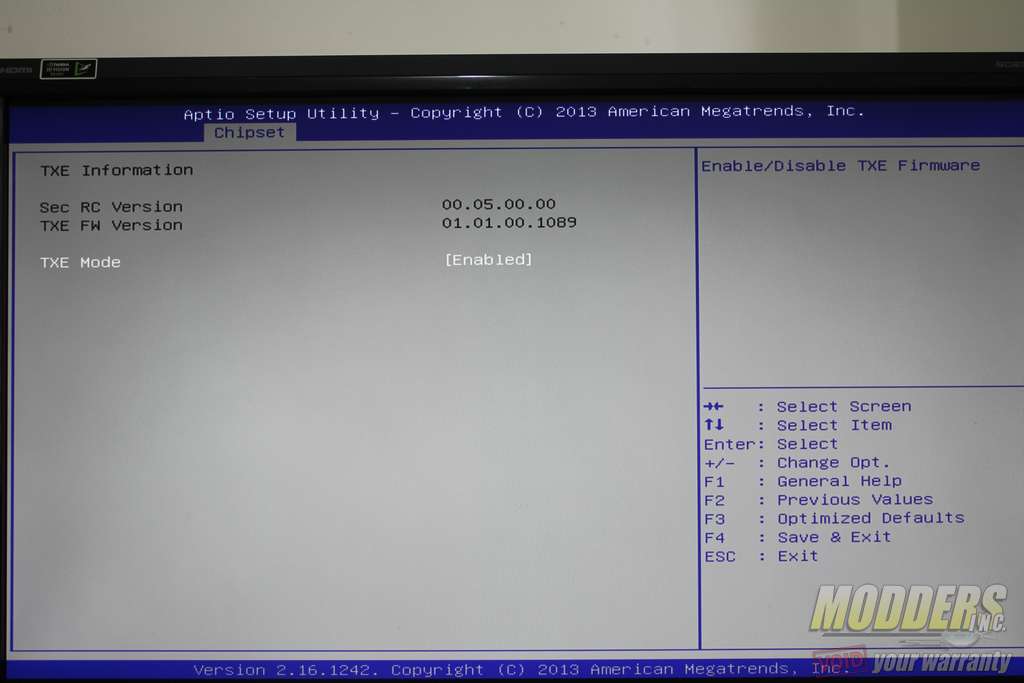 The Tweak page is usually where overclocking/underclocking option is but all the options are grayed out.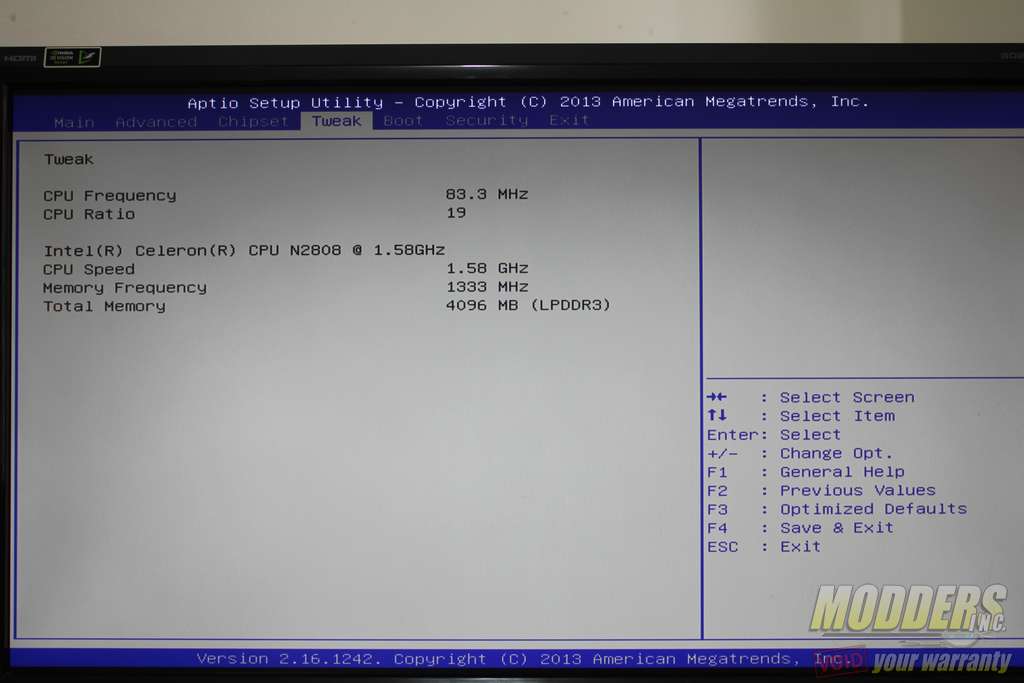 The Boot is self explanatory where all the initialization options are present.

Passwords can be set in the Security tab.

The last exit page allows for saving the settings and quick boot override options.