Systems
ECS LIVA X Mini-PC Review: Efficiency Matters
« Multimedia, Power and Thermal Performance Benchmarks
Final Thoughts
A compact mini-PC such as the LIVA X is a lot more functional than most people think, especially if a user is coming strictly from a power-user/gamer perspective. While you cannot play your latest game on the Intel Bay Trail SoC-based device, this is more than enough for in-home Steam game streaming considering even a Raspberry Pi can do it. As an HTPC system, its low-power consumption, passive fanless cooling, and compact design is perfect for the living room. H.264 playback was satisfactory and despite not having built-in Wireless AC, the Wireless-N/BT combo card bundled handles itself fairly decently in the home environment. Besides, since it is in the mPCIE slot, this device is always upgradeable should requirements change but for now it is perfectly serviceable (unless you live in a grand estate).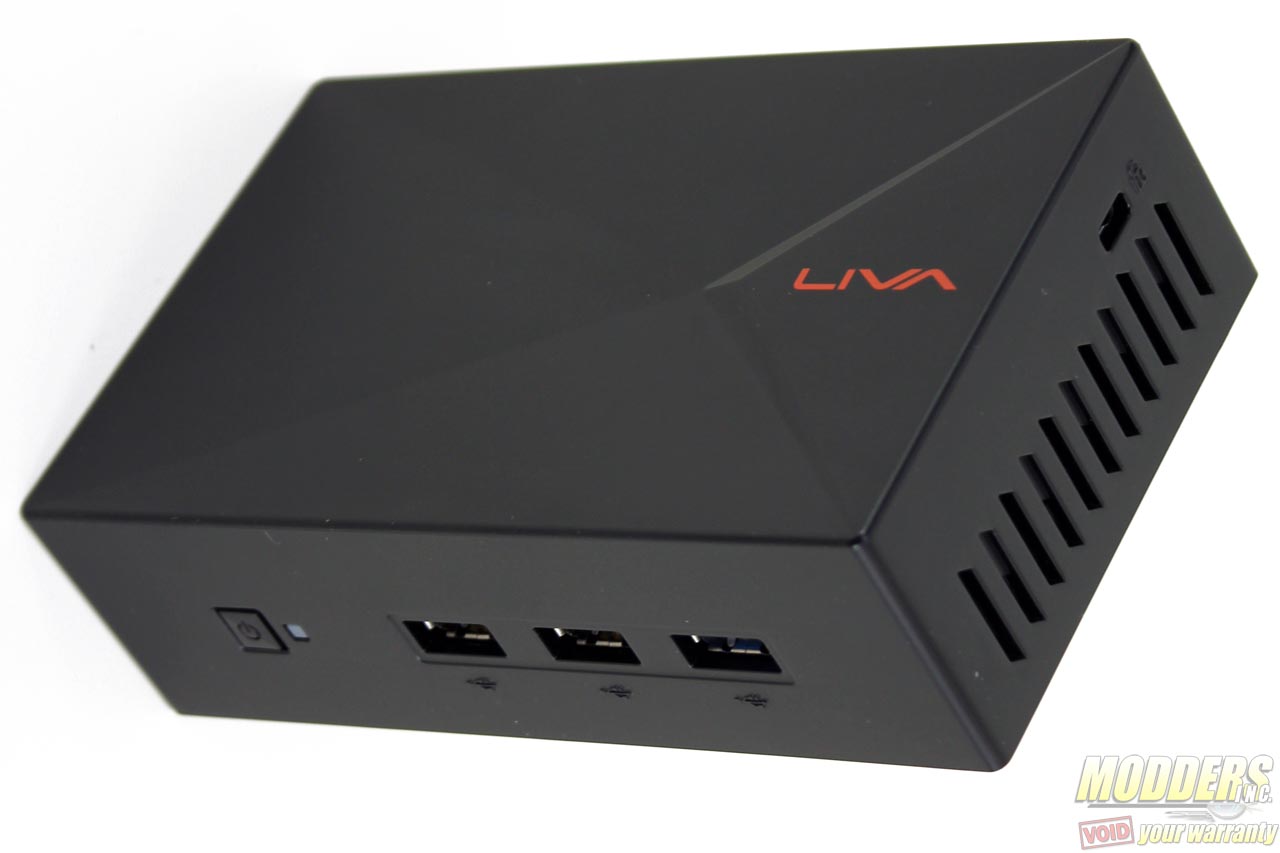 It does not use SO-DIMM like the Intel NUCs so those are not upgradeable but an available mSATA slot gives extra storage option internally as well as a pair of USB 2.0 and a single USB 3.0 for external storage. 32GB or 64GB of built-in eMMC storage is comfortably fine for a Windows 8.1 install since an ideal media storage would be over the network anyway or from an external storage device which the LIVA X can easily connect to either via USB or through network connectivity. The 4GB/64GB version is available for $249.99 but the 32GB version can be had as low as $189.99 right now from Amazon.
The 4GB/64GB version is available for $249.99 but the 32GB version can be had for as low as $189.99 right now from Amazon. A low-cost system as small and ready out-of-the-box such as the LIVA X with Windows 8.1 BING is also perfectly suited for kiosk mode with its added Kensington lock (which the original LIVA lacked), VESA support (which allows it to neatly tuck behind any display) and legacy VGA/D-Sub video output and HDMI option for maximum display compatibility. The updated LIVA X enclosure is also a lot thinner and sleeker than the original boxy LIVA design so it sits much more discretely when installed. Overall, ECS made several very small but interesting and functional changes that make the LIVA X much more functional than the original. The best thing about it however is just how efficient it can be but still be surprisingly fully functional when used correctly.
[sc:recommended_hardware_award ]