Systems
ECS LIVA Z Mini-PC Review: Efficiency Still Matters
« Packaging and Specifications
|
BIOS Overview »
A Closer Look at the ECS Liva Z
Physically, the new Liva Z almost the same size as a typical 120mm fan. It measures 117 x 128 x 51 mm and the top has the Liva logo on the back corner with circular patterns surrounding it.
At the front are four USB 3.0 ports, three of which are Type-A and one is a Type-C reversible. To the left of them is the power button which lights up with a white LED ring constantly when pressed. It turns orange when the Liva Z is put to sleep. To the far right of the front is a 3.5mm audio jack for headphones.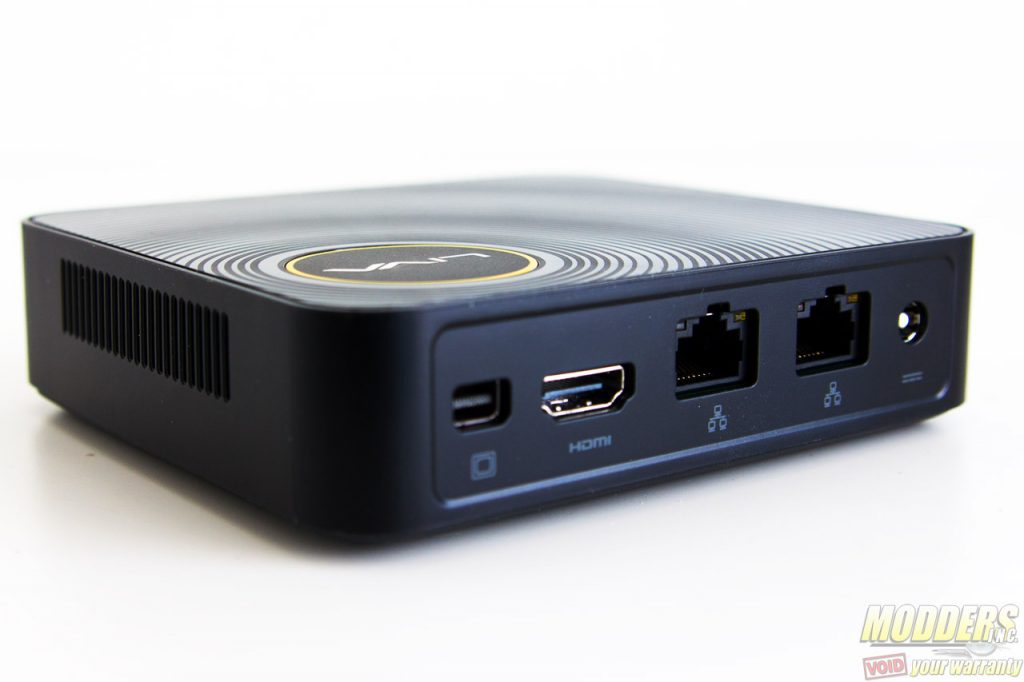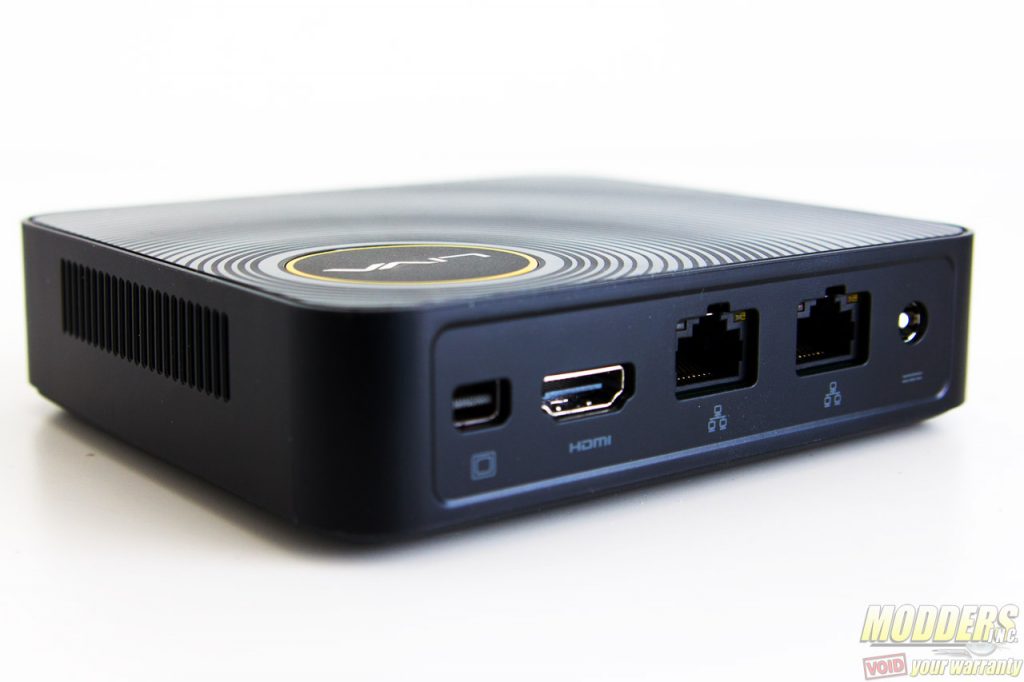 Like the Liva X, the Liva Z is passively cooled so there are ventilation grills on both sides so that air can flow through. The rear has a mini-DisplayPort, HDMI 1.4b port, dual Gigabit LAN port and the power jack.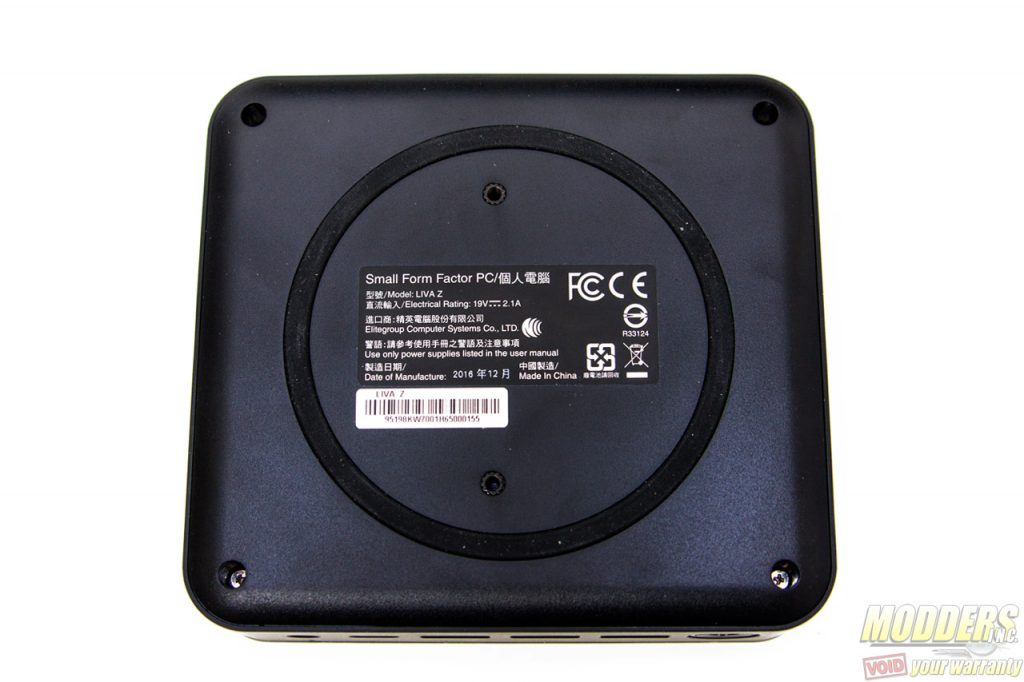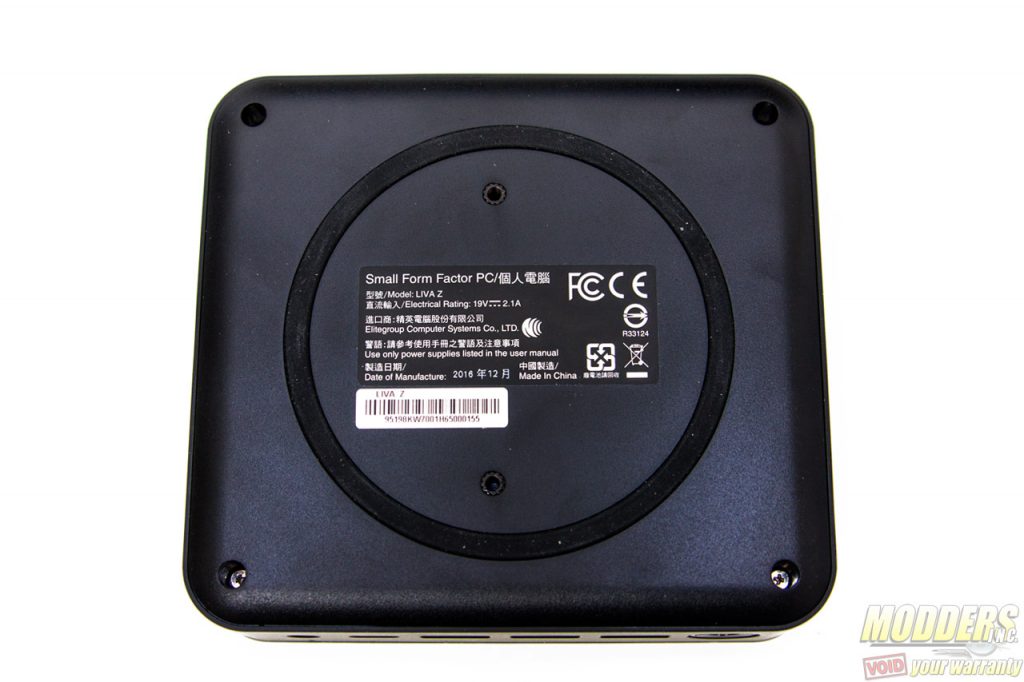 Underneath, a rubber ring around the middle acts to keep the Liva Z from moving around. Four screws in the corner hold the bottom cover in place so these need to be removed if installing an M.2 drive inside.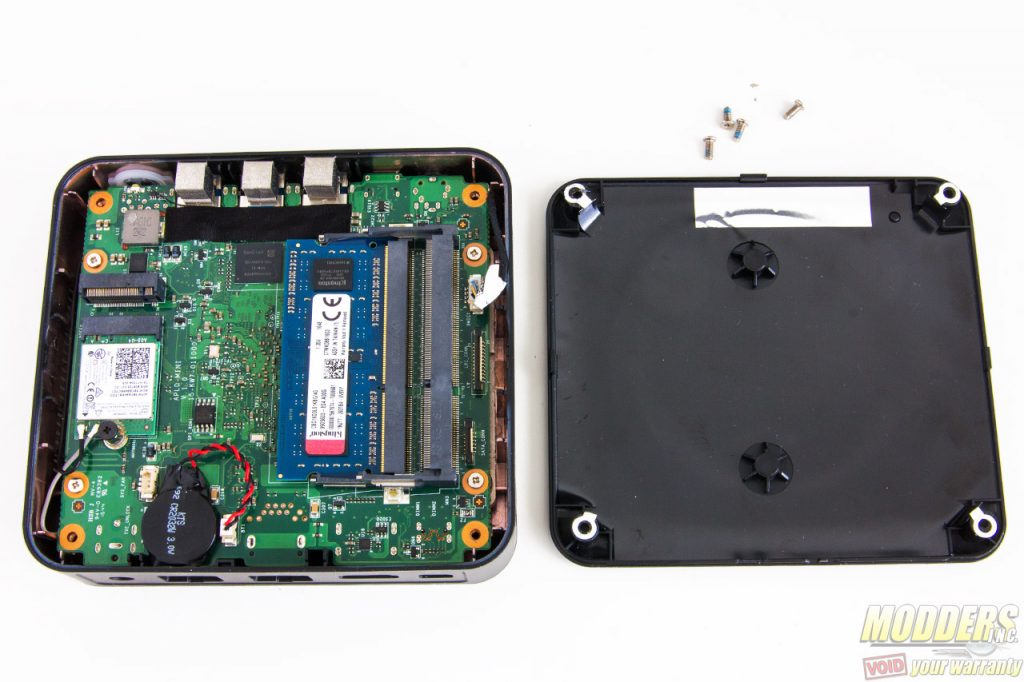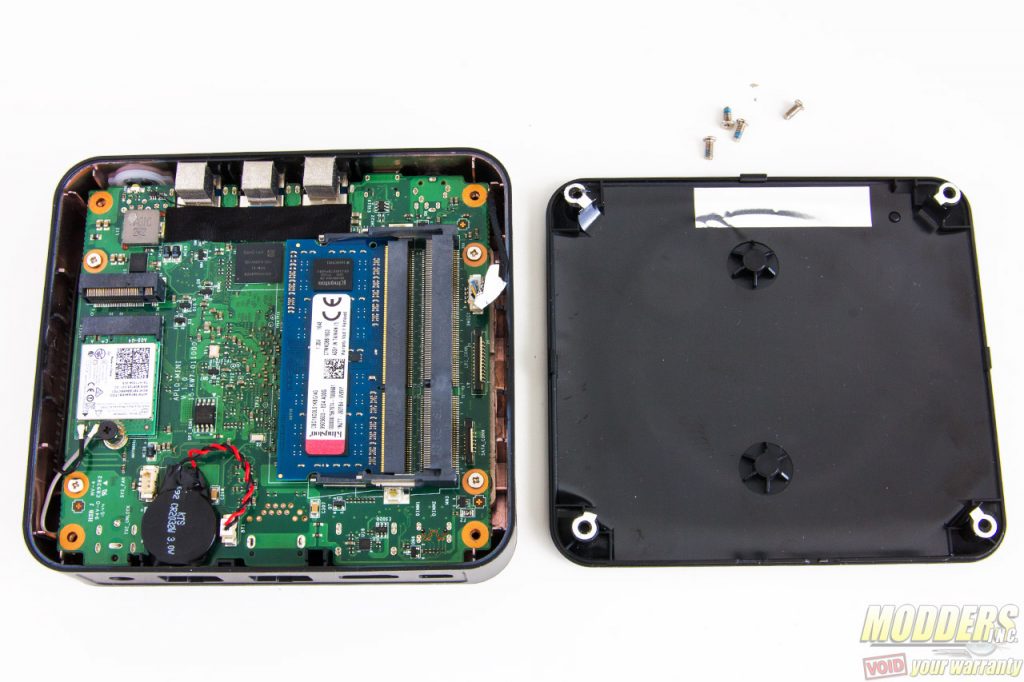 Inside, a single 4GB Kingston DDR3L SO-DIMM is pre-installed with one more slot open for an upgrade. The Intel 3165NGW Dual-Band Wireless 802.11AC +Bluetooth module is also pre-installed underneath where a 2242 M.2 drive can be installed. There is also a header available for installing a SATA based drive via SATA ribbon cable and there is a 3-pin header for a +5V fan. The system battery is also accessed here if it ever needs replacing.
The main PMU is a Richtek RT5073 which handles power distribution throughout the unit. A pair of Realtek 8111H with SwapNet NS692417 transform modules handle the Gigabit Ethernet connectivity while a Realtek ALC283, similarly found in Intel NUCs, handles the audio duties. The Apollo Lake SoC in the middle has thermal interface material as it makes contact with a passive aluminum heatsink block.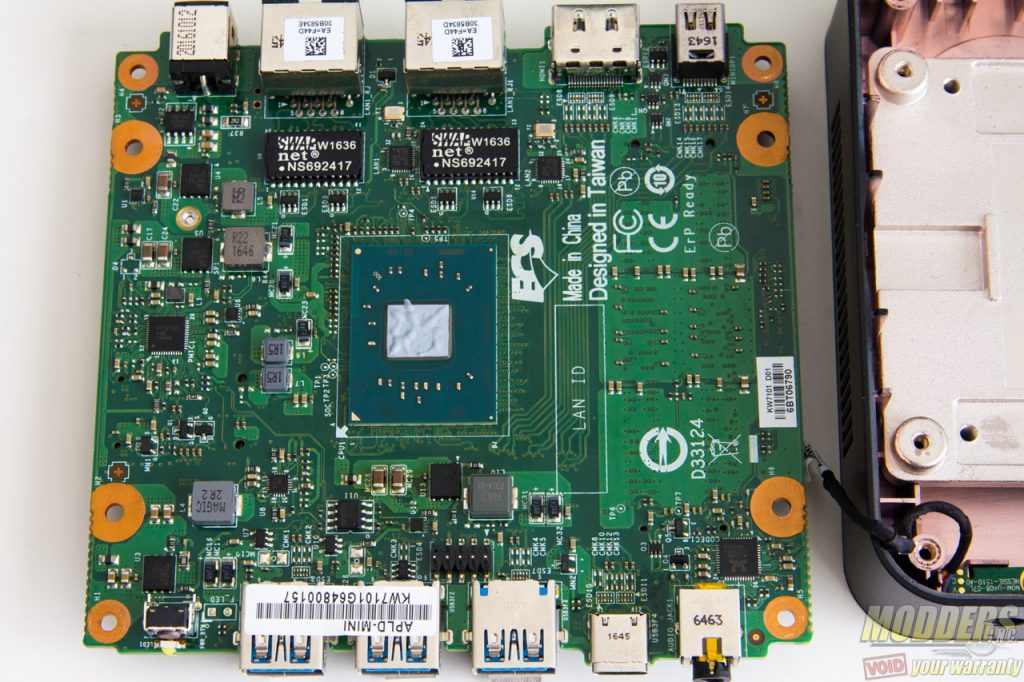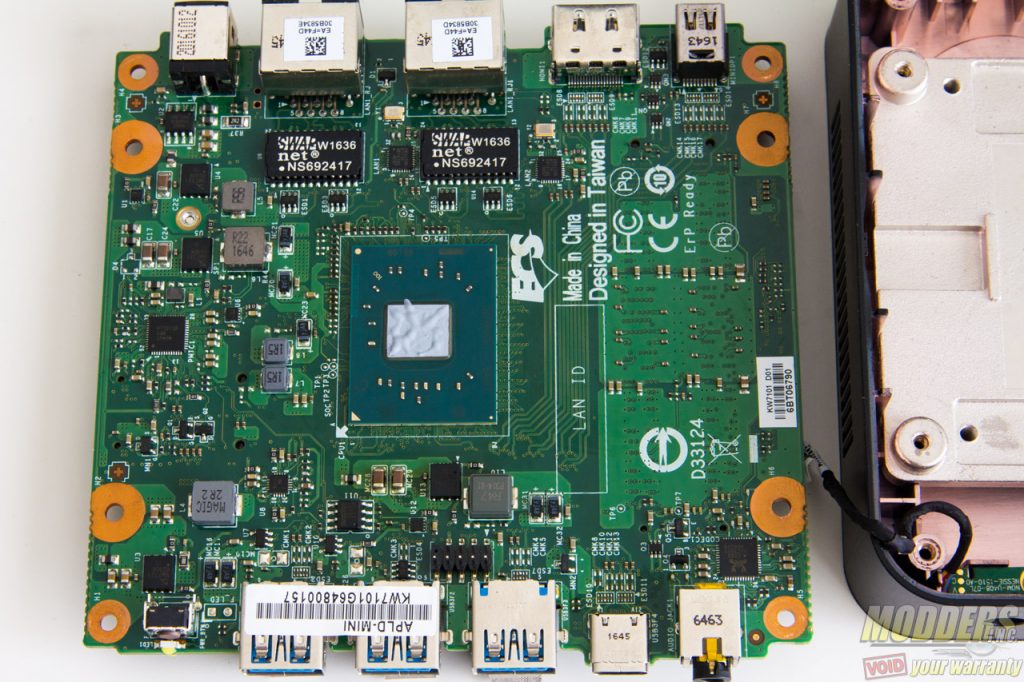 The entire underside of the top cover is copper coated and the antenna from the WiFi/Bluetooth module extends to these to act as signal amplifiers.