Systems
ECS LIVA Z Mini-PC Review: Efficiency Still Matters
« Multimedia, Power and Thermal Performance Benchmarks
Final Thoughts
Compact and efficient, the ECS Liva Z brings a lot more to the table despite being smaller than previous ECS Liva units. The layout and thermal performance has also been worked out quite a bit and this is their best Liva design in terms of functionality. The strategically placed vents on the side allows for air to passthrough on top of the substantial heatsink on the SoC. This new Apollo Lake is very efficient and runs a lot cooler than Braswell or other older Intel SoCs but ECS did not take a chance at all with the cooling setup this time compared to earlier ECS Liva units which ran hotter.
The four USB ports in the front offer plenty of expansion options with fast enough transfer rates that extra internal storage is not too much of a concern. And if that ever became an issue with the 32GB eMMC not sufficient enough for the task, an M.2 slot is available that accepts 2242 sizes. There is also a SATA header for plugging in a ribbon cable (laptop style connector) so users can actually put a 2.5″ SSD in there. Not entirely due to the space, but some units are only using half-height PCBs such as 120GB or  240GB models, so users can take these SATA SSDs apart from their enclosure and place them inside connected with a ribbon cable. Simple enough mod to do for resourceful folks, although again, there is an M.2 option for those who don't want to go through that trouble, or simply use any of the four USB 3.0 ports in front.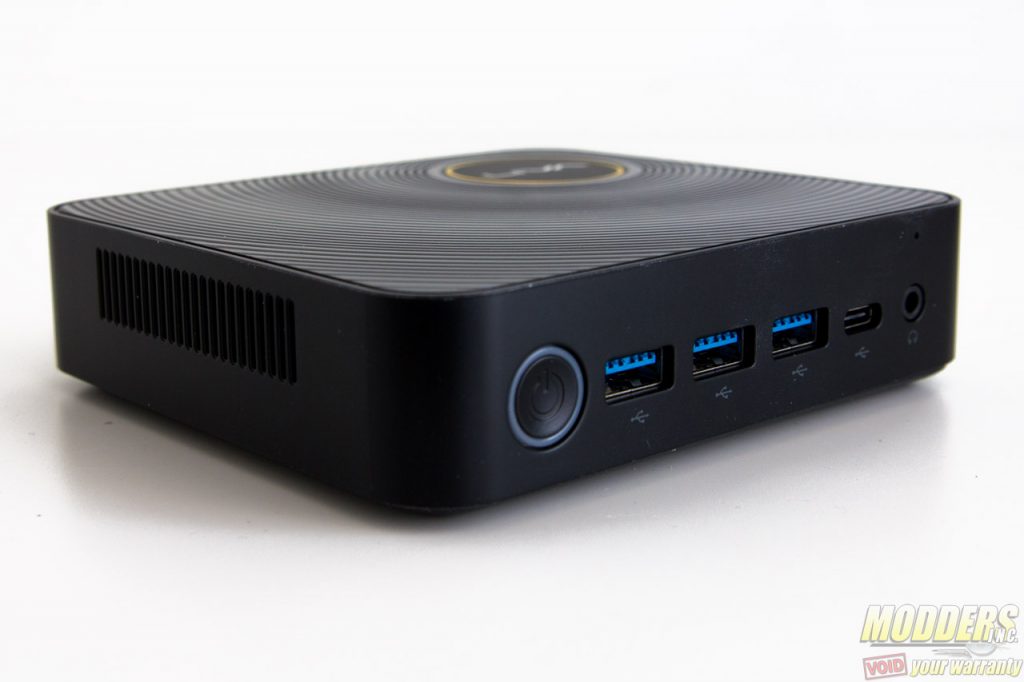 ECS made sure the Network connectivity does not come up short as well just in case users want to hook the Liva Z up to a NAS or a router. Having two Gigabit Ethernet ports gives the Liva Z an impressive flexibility when it comes to that. It is all about the connectivity for these small form factors so looks like ECS really made sure there is no shortage of it. Some might think dual Gigabit LAN is overkill in this setup, but this design is simply playing it safe so that users never run out of connectivity options. There is also of course the 802.11AC plus Bluetooth connectivity, essential for any small form factor system that can go anywhere.
Overall the ECS Liva Z is an impressive piece of hardware that embodies efficiency in design. If the N3350 still feels underpowered for your needs, ECS has also beefed up the Liva Z ranks now with the Liva Z Plus. These Plus models are equipped with much more powerful Kaby Lake i3-7100U and i5-7300U SoC with DDR4 while using the same elegantly compact form factor that the Liva Z has.