Systems
ECS LIVA Z Mini-PC Review: Efficiency Still Matters
« BIOS Overview
|
Multimedia, Power and Thermal Performance Benchmarks »
System Benchmarks
While the ECS Liva Z has an m.2 slot and SATA (via extra ribbon adapter) storage option for expansion and does not come with an OS out of the box, performance is tested by installing the recommended Windows 10 x64 Pro on the 32GB eMMC storage which would closely simulate the out-of-the-box performance of the system. ECS also suggests Ubuntu as an alternative OS.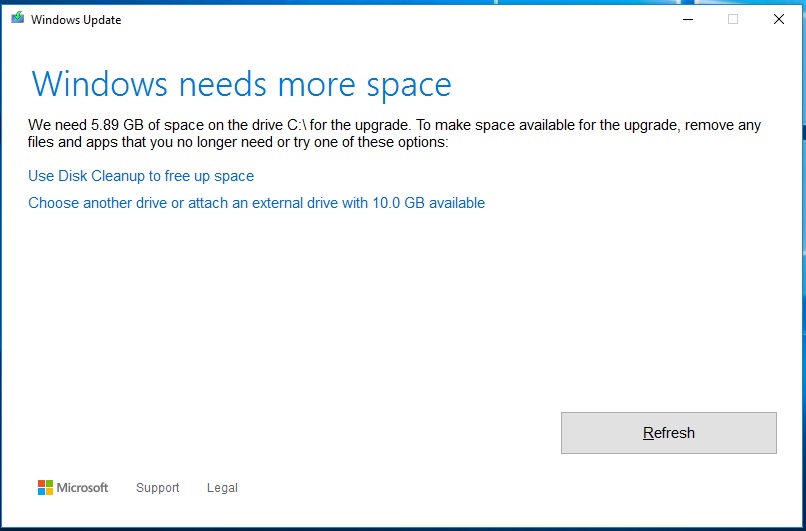 32GB is very tight for Windows installation, especially if updating to the latest Anniversary Edition. Users might be required by Windows to insert at least a 10GB USB drive to complete the update if the eMMC space is filled out.
CPU-Z: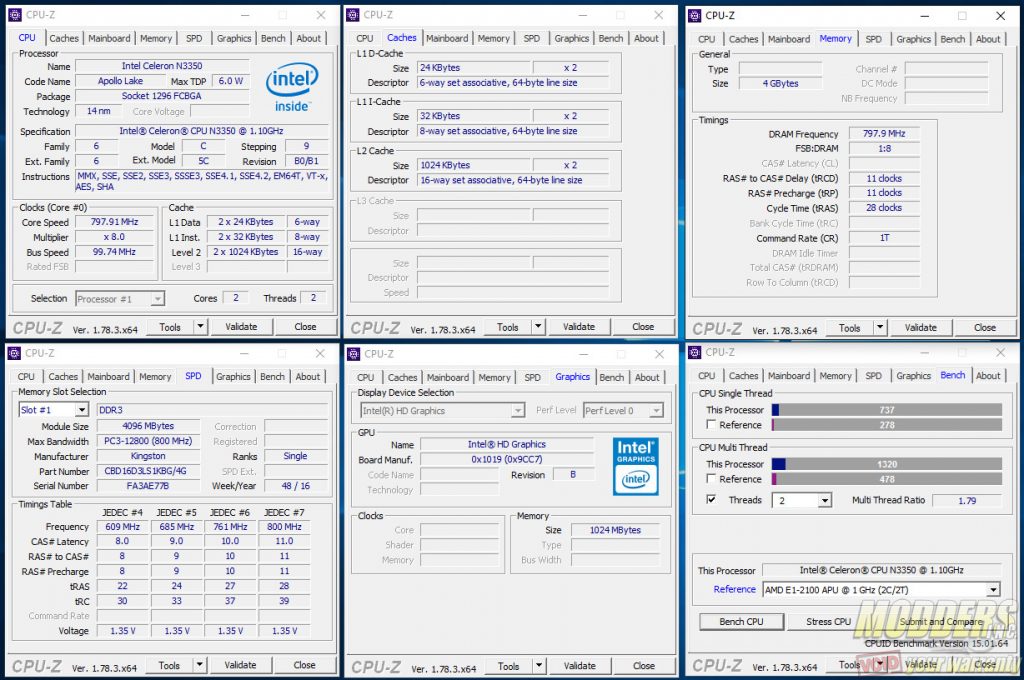 CPU-Z read out shows the single channel 4GB DDR3 memory installed, running at 1600MHz. The Intel Celeron N3350 SoC runs up to 1.10GHz and using the built-in CPU-z benchmark, it shows more than three times the performance compared to an AMD E1-2100 APU.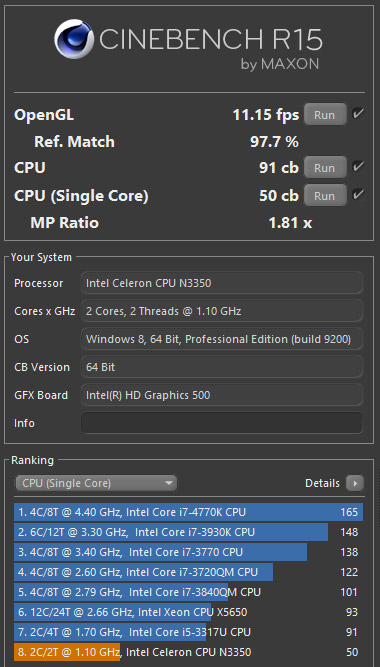 MAXON's Cinebench R15 runs two sets of benchmarks, a processor test for the CPU and an OpenGL test for the graphics cards. The 3D rendering workload is based on Maxon's Cinema 4D, a program utilized by movie production studios world wide for special effects so it is a semi-synthetic test closer to real-world 3D graphics benchmarking. Compared to the Liva X, the Liva Z gets more than twice the OpenGL score (5.97 vs 11.15 fps), while the multi-thread CPU load is up to 91 from 68 and the single-threaded performance is up from 36 to 50.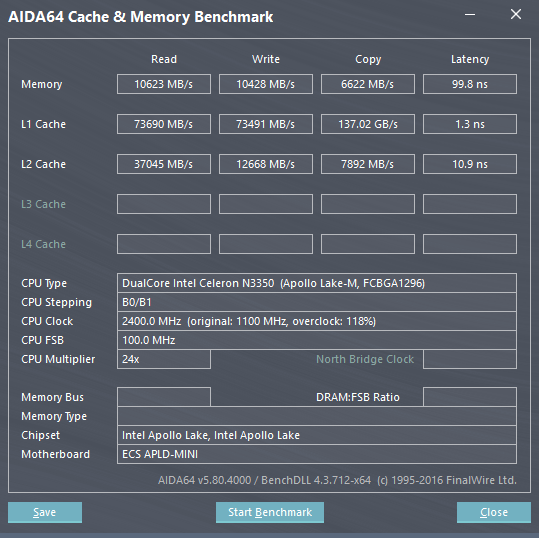 AIDA64 is a multi-tool suite that has several tests for different various PC components. A GPGPU test and Memory benchmark is available for the CPU. AIDA has not received an update in a while and it looks like it does not fully support Apollo Lake entirely yet like with the AMD Ryzen 1800X CPU I recently reviewed also shows weird cache performance numbers. It gives a decent overview of the memory performance however and the GPU performance.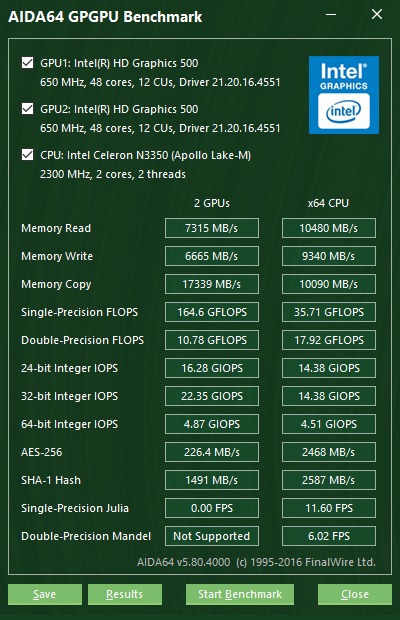 PCMark 8 simulates typical home-related workloads and storage-oriented tests including web browsing, gaming, photo editing, video chat and productivity. Like Futuremark's 3DMark, a numerical score is generated from the combination of semi-synthetic tests and the gives a close to real-world evaluation in a controlled run. Since this is a total system performance evaluation, the scores can be compared directly to another system to gauge how it measures up. While the Liva X measure 1162 in the Home Conventional score, the Liva Z scored 1404.

AIDA64 is used once again, but this time for its disk benchmark to show read performance of both its built-in eMMC (C/Drive #0) and USB 3.0 port (D/Drive #1). Crystal Disk Mark is also used to show read/write performance.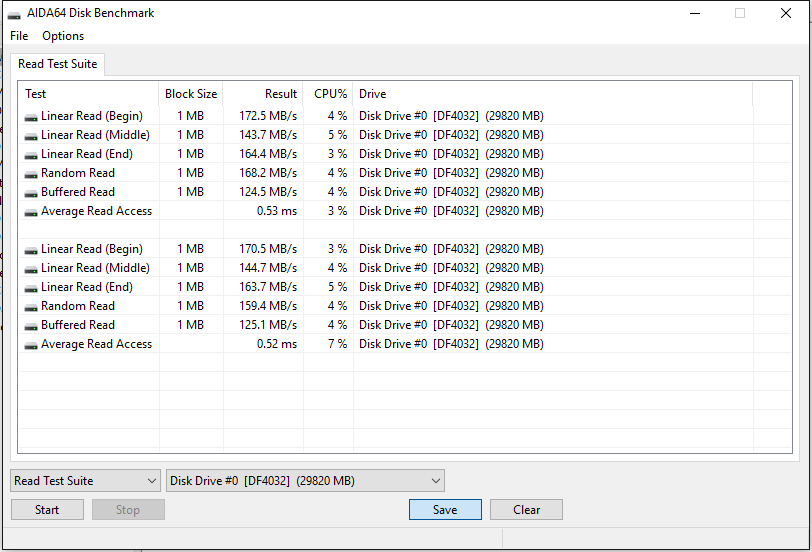 Network performance was tested with the Passmark network testing program for the wired TCP as well as UDP loads.