« Intro
|
Page 3 »
OUT OF THE BOX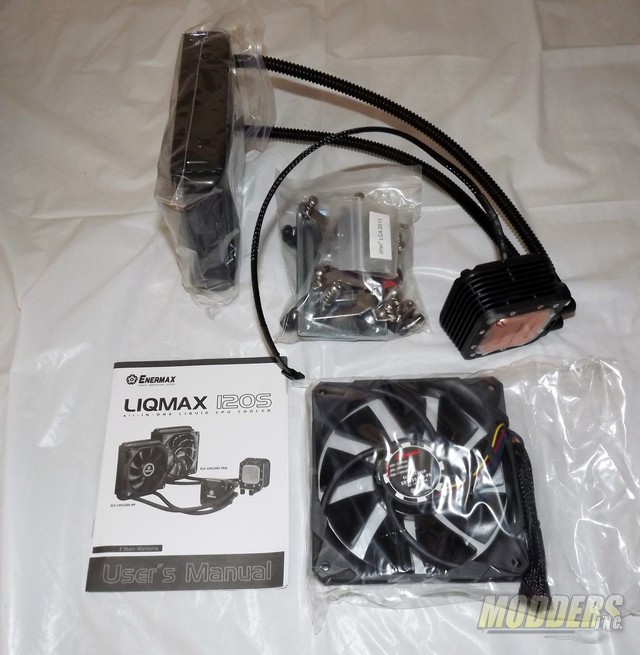 Well protected and out of the box everything is in order and nothing damaged, scuffed or dented.
Radiator/pump/block assembly, parts bag, fan and user manual.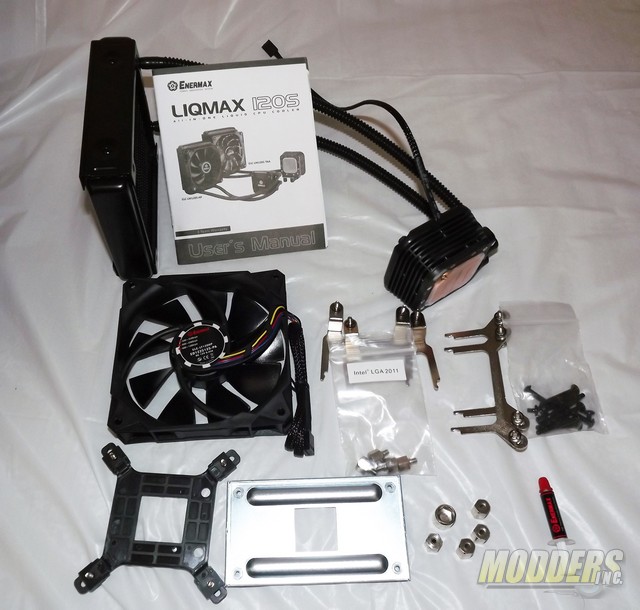 The LIQMAX 120S  is a All-In-One CPU Cooling solution. It's quiet and easy DIY and an effective way to cool the CPU.  I'll break the unit down in Features.