« Page 3
|
Page 5 »
ASSEMBLY AND INSTALLATION
Our ENERMAX LIQMAX model ELC-LM120S-HP will be installed in a ECS Elitegroup X79R-AX Black Series LGA 2011 motherboard.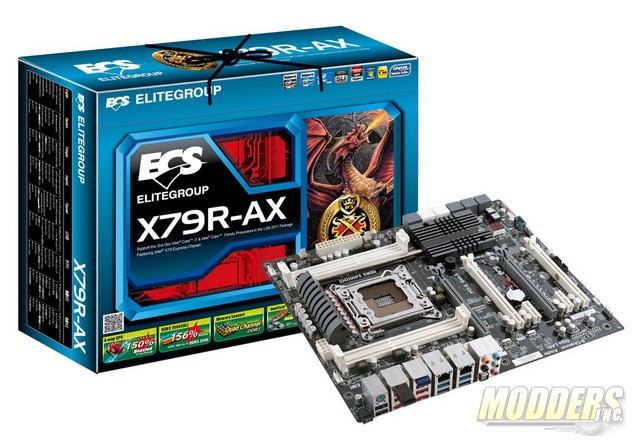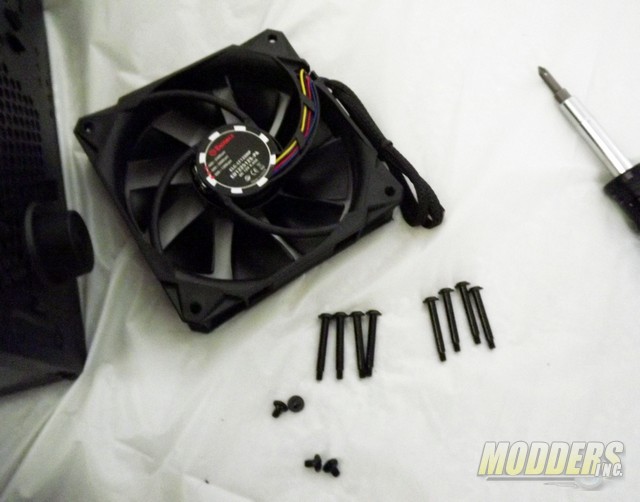 The fan with 3 cooling PWM variable modes, include Silent Mode at 600~1300 RPM, Performance Mode at 600~2000 RPM and Overclock Mode at 600~2500 RPM's and come with an extra set of mounting screws for a push/pull set-up if you add another fan to the mix.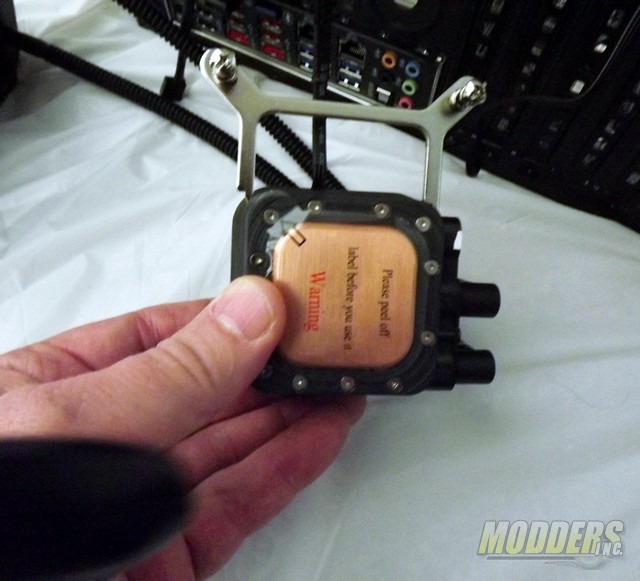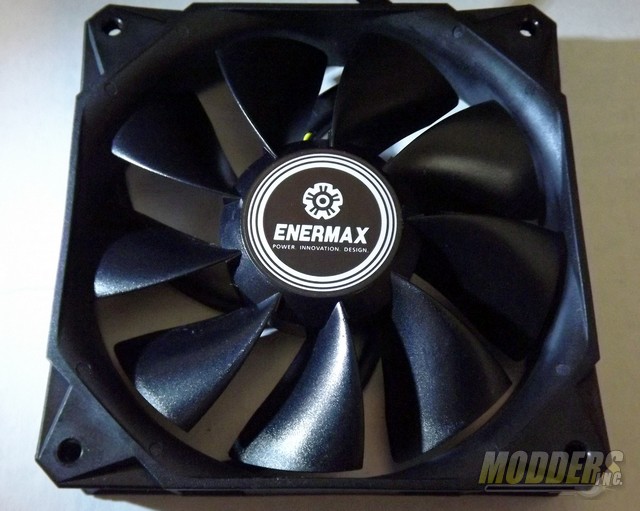 It's this fan that adds to the features and performance of the LIQMAX 120S AIO cooler more about it's features in a moment.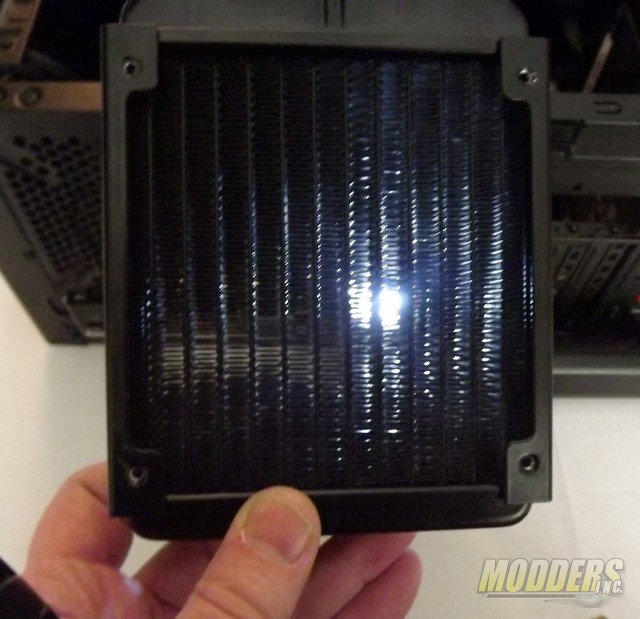 One notable difference in this radiator is the fins and flow channels. They are flat with more air flow room but still dense cooling fins between channels. It's 43mm in thickness and the framing is more solid than your average housings.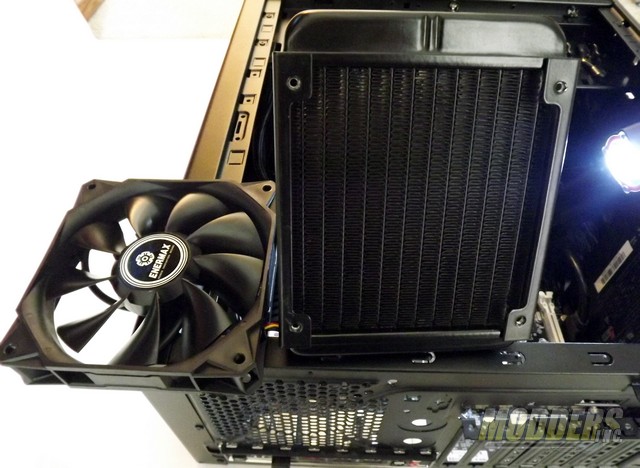 Fan settings allow you to select Silent Mode at 600~1300 RPM, Performance Mode at 600~2000 RPM and Overclock Mode at 600~2500 RPM and this radiators design are not typical and much better than average.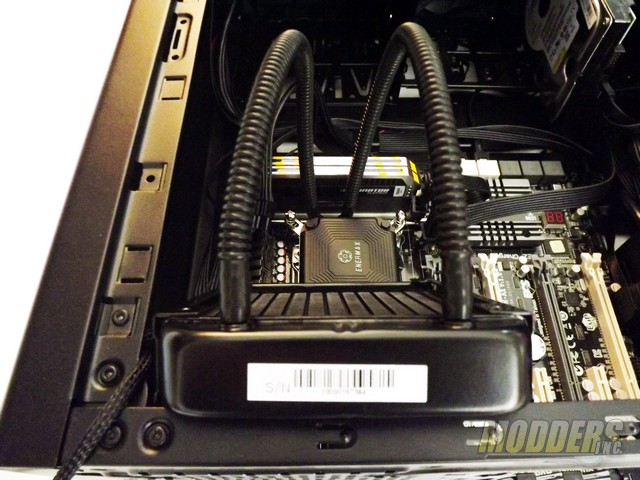 Fluorinated Ethylene Propylene "FEP" Tubing differs from the typical poly tubing, FEP is poorly soluble in almost all solvents. Fluorinated Ethylene Propylene or FEP is a "Copolymer" of "Hexafluoropropylene" and "Tetrafluoroethylene". It differs from the "PTFE" "Polytetrafluoroethylene" resins in that it is melt-processible using conventional injection molding and screw extrusion techniques.  FEP has a melting point of 260 °C (500 °F).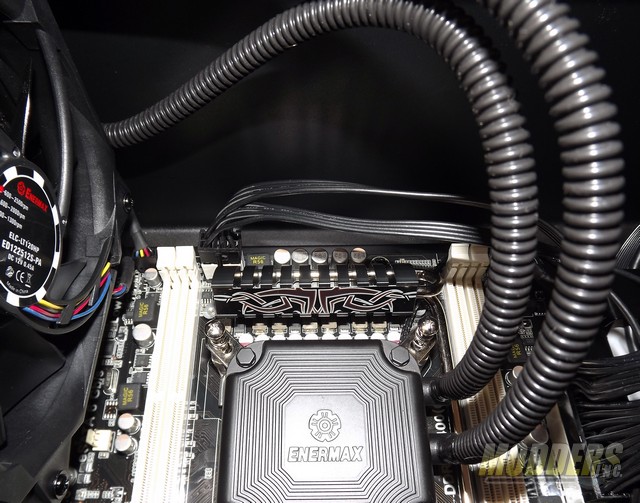 For this installation the 2011 mounting is very simple. For this ECS X79R-AX Black Series LGA 2011 no back plate necessary, no special brackets just snap in the mounting bracket to the block, find the matching hole positions for the screw mounts, add Enermax Thermal Conductivity Grease / Thermal Interface Material (cooling paste) supplied  and connect to the 2011 CPU bracket already on the motherboard.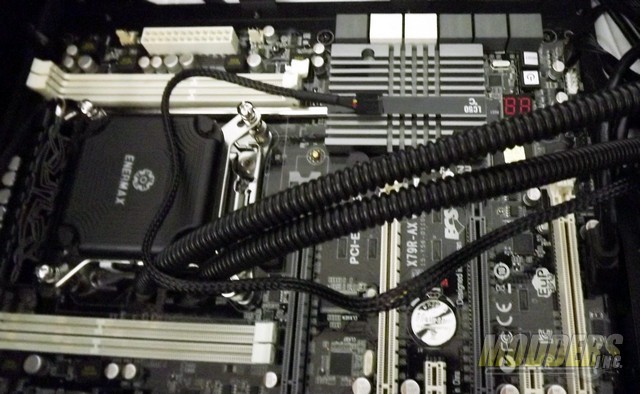 The PUMP/Block 4 pin PWM connector is recommended to be used with the CPU PWM fan header and FAN/s Connector to another 4 pin PWM connector on the motherboard in this case the Case PWM Fan Header.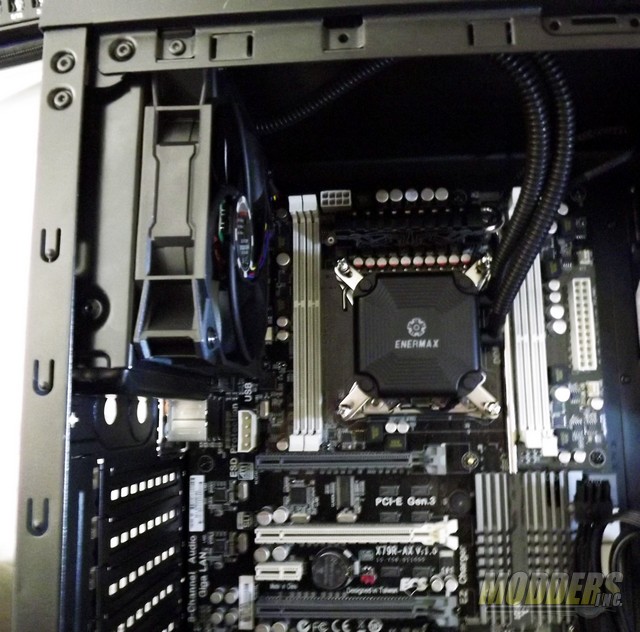 DONE! Very easy, very fast and no issues.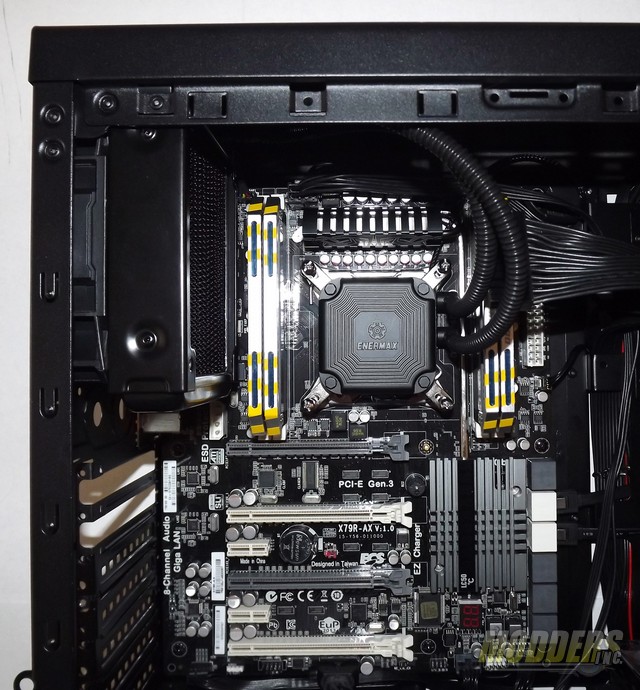 A second option in some cases where the radiator my not mount up to the fan port is to mount the radiator in reverse but exposing the radiator and fins to be damaged if you inside your case often.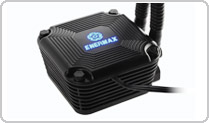 Lit view of the CPU Cooling Block/pump unit.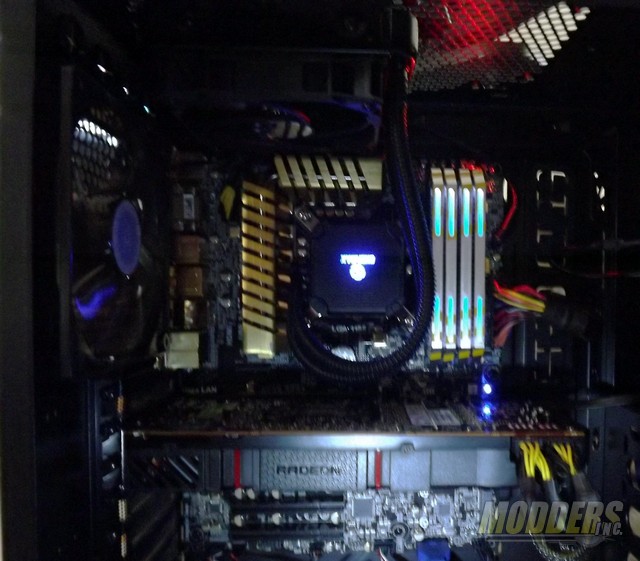 Second build using the Enermax LIQMAX 120S All-In-One CPU Cooler.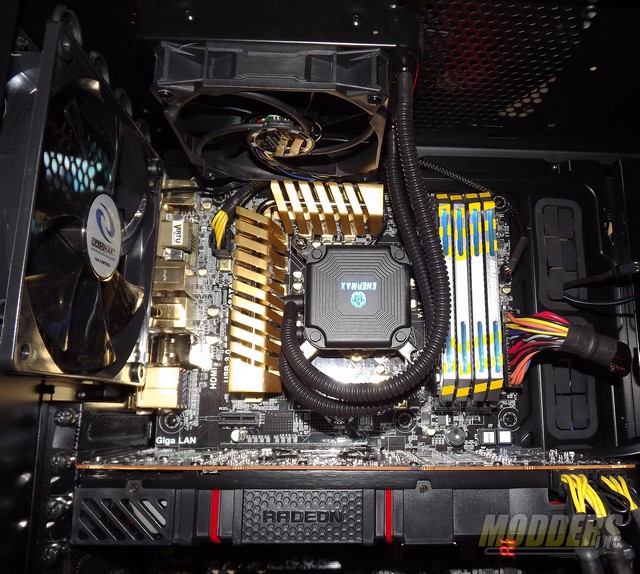 With the twisty placement in this RaidMax Vampire Case using the ECS Z77H2-A2X  I had to place it upside down. I do like the flexibility of the tube mounts on the pump/block allowing about 70 degrees of spin but the connections on the radiator are fixed at a down 90 degree angle.