« Test System and Benchmarks
The Celsius+ S36 Prisma All In One cooling system is very similar to some of the 360mm AIO loops available on the market today. Celsius+ is an upgraded version of the Celsius series of AIO coolers by Fractal Design. In this new version, a few key features were added such as quieter pump and Prisma ARGB capabilities with the fans and also with the pump. Fractal also dropped the removable G1/4 fittings in this version so you are no longer capable of looping GPU blocks into the All In One system.
The introduction of the ARGB hub is a positive key aspect of Celsius+ S36 Prisma as cabling everything makes it so much better. The ARGB cabling was also routed inside of the wrapped tubes which make it seem almost invisible.
One of the interesting new features in Celsius+ S36 Prisma is the introduction of a 280mm model to the series. I like options and with the offering of 240, 280 or 360mm radiators, you are destined to find the model that fits your requirements.
Celsius+ S36 Prisma AIO does not come with a stand-alone ARGB controller. So if you only have RGB headers like me you will need to acquire a separate controller for the LEDs to sync. However, if you have a motherboard with ARGB headers then you should not run into any issues.
Each model of Celsius+ comes with a choice of Dynamic X2 GP or Prisma AL fans. If it's not the RGB you are after then Dynamic X2 fans can provide just about the same performance as Prisma fans. The choice is yours.
The radiator is not serviceable as there is no drain plug here however with a whopping 5-year warranty you don't have any need to service this AIO system.
When it comes to performance at stock speeds the CPU which I used in my testing (i7 9700k) the temperatures stayed as low and are comparable to other high-end AIOs on the market. Performance at stock speeds was really good as the Celsius+ was able to keep cooling whether the CPU was throttling or not.
Overclocking the chip to 5.2GHz showed an increase in the idle temperatures and also in full load scenarios but nothing that would show an alarm or a concern from my side. A 61C temperature at a full 100% CPU load in an overclocked state that a number I can live with.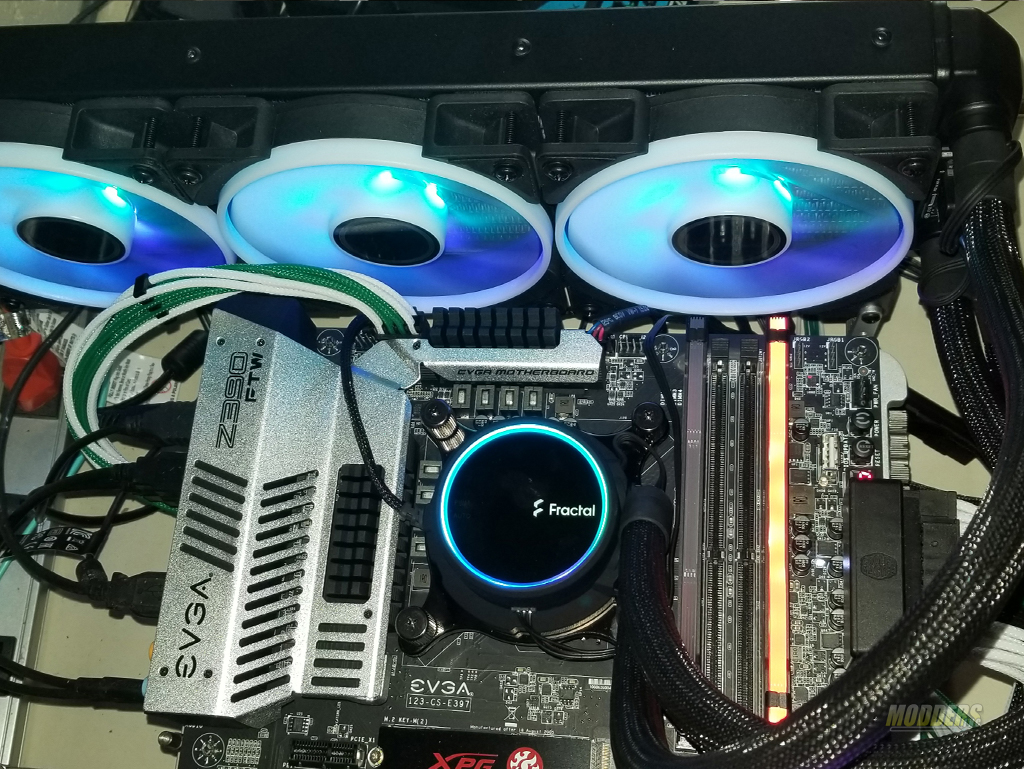 The Celsius+ S36 Prisma AIO is a new product and currently, MSRP for this AIO system is set at $199.99. Comparing this system to other 360mm AIO cooling loops on the market today such as Thermaltake Floe or Cooler Master Liquid ML360R I strongly feel that the price point is a little high here, however, the performance is definitely up to par. If you are looking for a 360mm AIO cooling system Celsius+ S36 Prisma AIO is a well-designed system with great performance. If you are on the budget I advise you to explore other options such as S24 or S28 models. My time with Celsius+ S36 Prisma was a short one however I did get to experience all that this AIO unit has to offer. Great performance! It definitely should not be overlooked if you are in search of a 360mm AIO systems.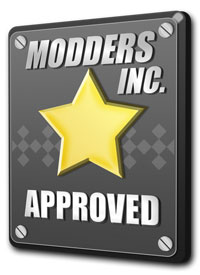 Want to see more about Fractal Products we have reviewed