« Intro
|
Page 3 »
A Closer Look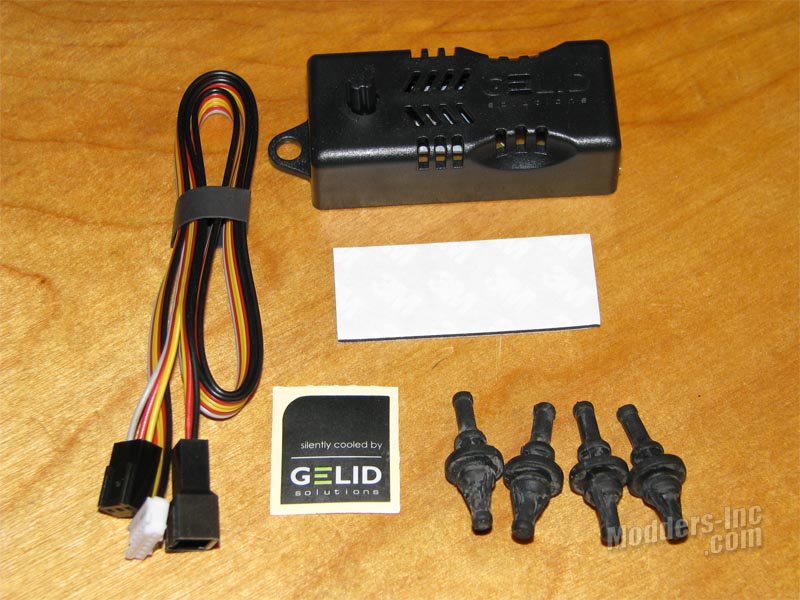 Here we have all the accessories laid out. From left to right we have the wiring harness, the fan controller, the double sided tape, the GELID case badge (sticker), and the four silicone fan mounts.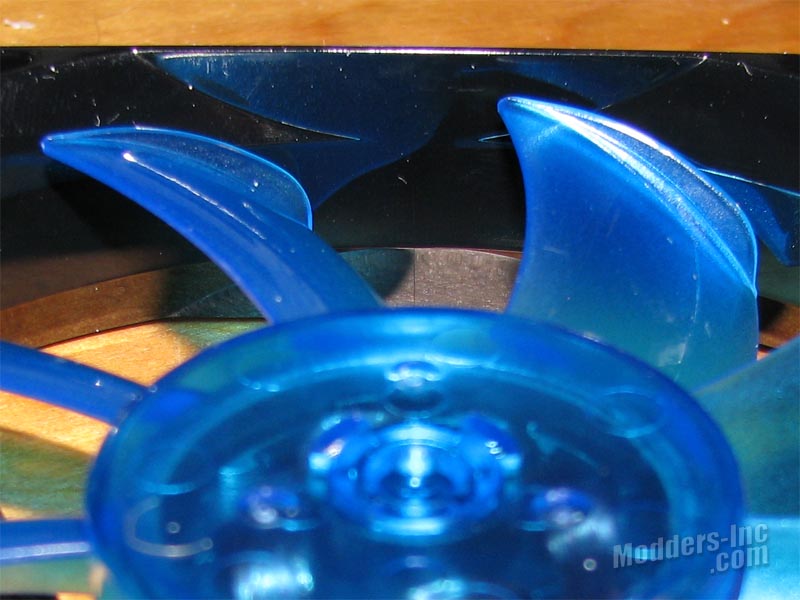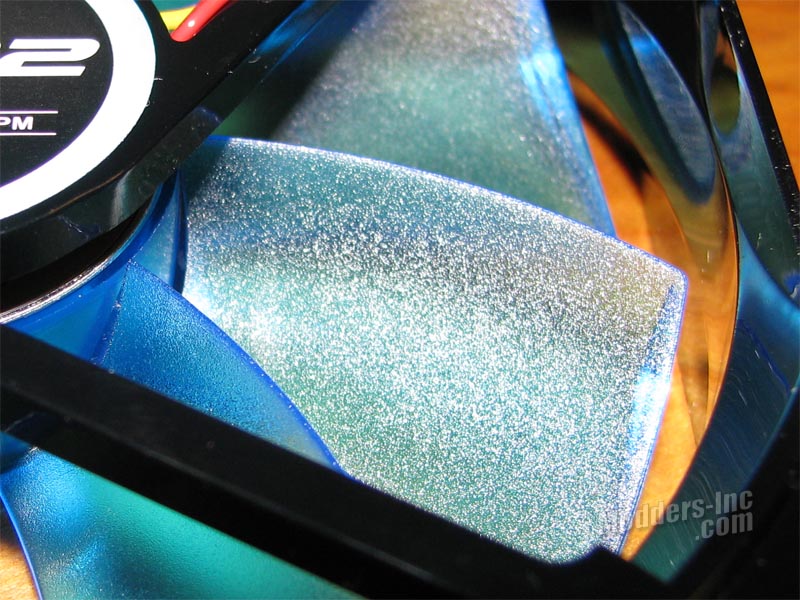 One of the key features of the Wing9 and Wing12 case fans, are the optimized winglet design of the fan blades. From my take on it, the winglets reduce the vortices created by the pressure differential between the low and high pressure sides of the blade. It acts as a barrier to block leakage around the blade tip, which suppresses vortices. By doing so, this should reduce the noise, increase the aerodynamic efficiency of the blade, and provide higher air flow compared to a standard blade at the same speeds.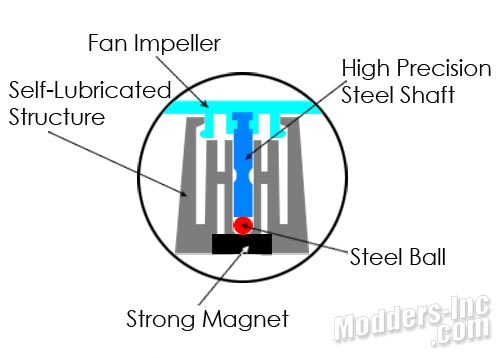 The material of the Nanoflux bearing is self lubricating and even waterproof.
Nanoflux Bearing (NFB):
The GELID Wing 8/9/12 Series fans utilize the patented Nanoflux bearing design, which incorporates a magnetic design that is suppose to run friction-free and operate noiseless. It's stated that they are exploiting electromagnetic fields to keep the steel shaft from coming in contact with the other solid surfaces, while the load is carried by a magnetic field.
The Nano-technology composite ensures low abrasion, while offering extreme durability. The Wing Series fans are rated at a MTTF of 100,000 hours, which is almost as much as the popular Noctua fans. With this technology, GELID has also made it possible to remove the impeller easily, which makes cleaning the fan blades a breeze.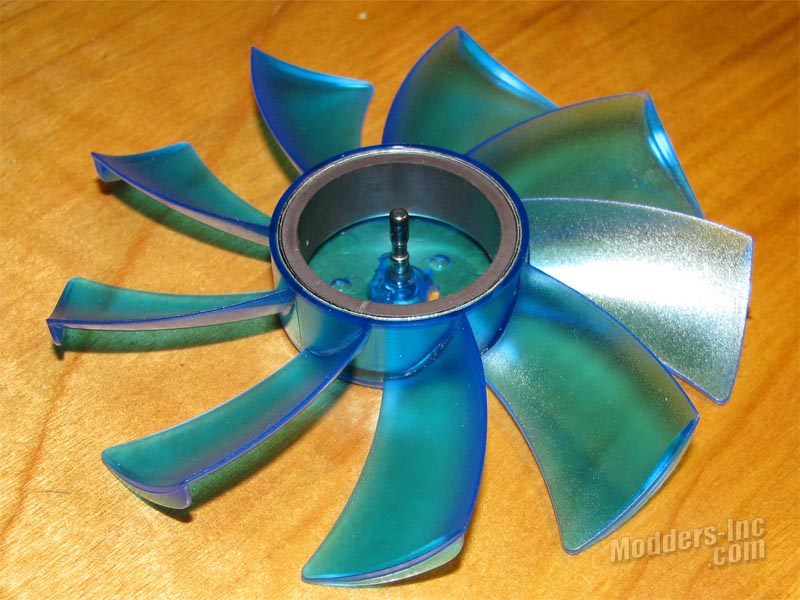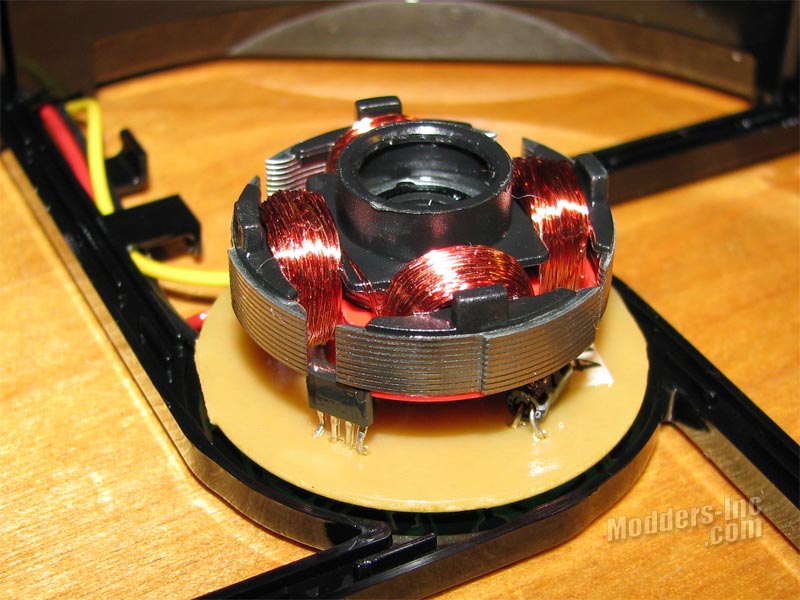 Remove the fan by applying gentle pressure to the back of the impeller.
The conventional sleeve and ball bearing designs are more wide spread in the market, but they have their disadvantages. Over time, sleeved bearings will leak oil that will result in inadequate lubrication causing them to fail. Ball bearings offer a longer life span, but also bring higher costs, more noise, and are prone to damage. GELID's Nanoflux bearing uses magnetic flux to limit contact and friction between the bearing and the shaft. High precision self-lubricated material eliminates oil leakage. The result is a ultra quiet long life bearing.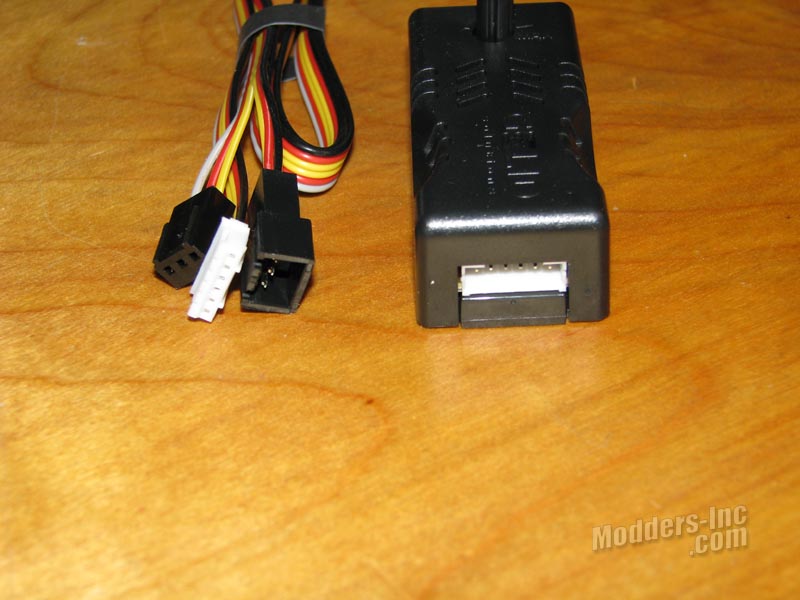 Above we have a shot of the fan controller and wiring harness. This can be used with any high RPM fan that utilizes a 3-Pin connector. The voltage regulator adjusts the voltage between 5V and 12V. You can mount it via a screw/bolt or by using the supplied double sided adhesive tape.