Graphics Card Reviews
Gigabyte GTX 960 G1 Gaming 2GB Video Card Review: Mainstream Price, High-End Extras
« Cooling System Design, Overclocking and Thermal Performance | Conclusion »
Test System and Testing Procedures
| | |
| --- | --- |
| Processor | Intel Core i7-4770K (Retail) |
| CPU Cooler | Noctua NH-U14S with Noctua NT-H1 thermal compound |
| Motherboard | ASUS Z87 Maximus VI Gene |
| Memory | Patriot Viper 3 "Black Mamba" 2x8GB DDR3 2100 MHz CL11 |
| Storage | OCZ Agility 4 256GB SSD |
| Case | DimasTech Mini v1 test bench |
| Drivers | AMD Catalyst 14.4, NVIDIA 347.25 |
| Video Card(s) | Gigabyte GTX 960 G1 Gaming, MSI R9 280X, EVGA GTX 770 SC, Gigabyte GTX 770 Windforce 3X OC, MSI GTX 970 Gaming |
| Monitor | BenQ XL240T 120Hz |
| Operating System | Windows 7 x64 Ultimate SP-1 with latest patches and updates |
Latest working BIOS, updates and drivers were used at the time of the review. Each test was conducted at least three times for accuracy. All benchmarks were performed at a resolution of 1920 x 1080 unless otherwise specified.
Benchmark Settings
Synthetic Benchmarks

3DMark (Firestrike) – Default Preset
Unigine Valley 1.0 – Ultra Quality, 8xAA
Unigine Heaven 4.0 – Ultra Quality, 8xAA, Extreme Tessellation
Gaming Benchmarks
The Elder Scrolls V: Skyrim – Ultra Preset with FXAA on. 60 second playthrough
Tomb Raider – Ultimate Preset. Built-in benchmark.
Bioshock Infinite – Ultra Preset with DDoF ON. Built-in benchmark
Battlefield 4 – Ultra Preset with 4x MSAA. 60 second playthrough
Metro: Last Light-  Very High Preset with 16x AF & Tessellation at Bery high. Built-in Benchmarks
Synthetic Benchmarks
3DMark Firestrike from Futuremark is a Semi-synthetic DirectX11 benchmark designed for high-performance gaming PCs. Firestrike performs advanced geometry, illumination and particle tests with its Graphics benchmark and performs physics simulations using the CPU. For our video card test, only the graphical score is taken.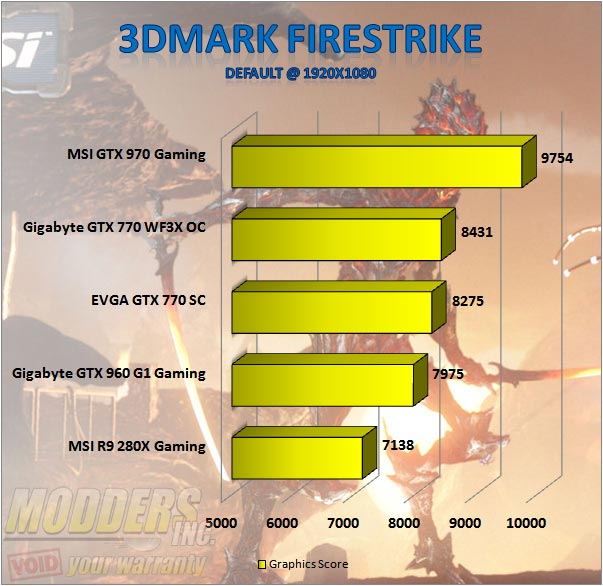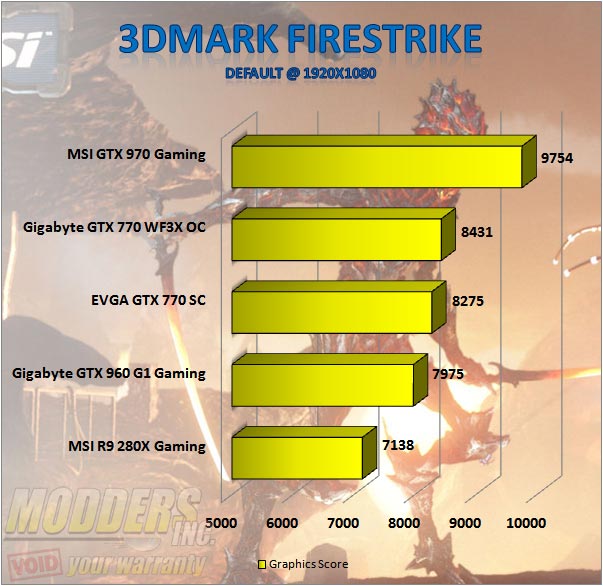 Unigine Valley 1.0 and Heaven 4.0 are GPU intensive synthetic benchmarks that utilize tessellation, advanced lighting, dynamic environments and other DirectX11 graphical features. Both of these are excellent for video card stability and temperature testing and even supports Stereo3D and multi-monitor benchmarking.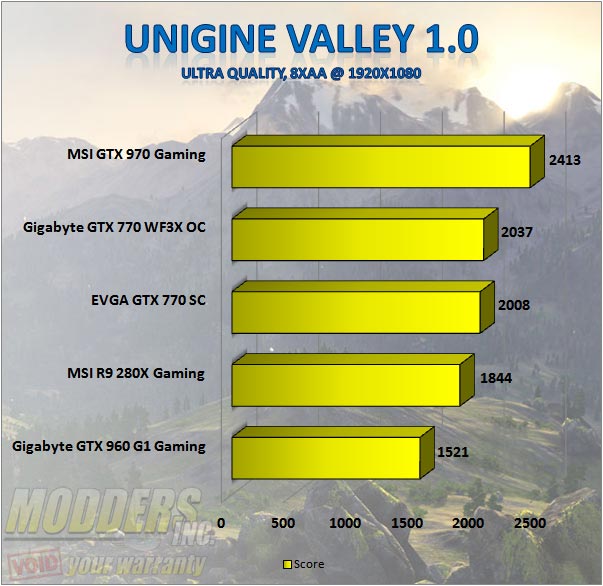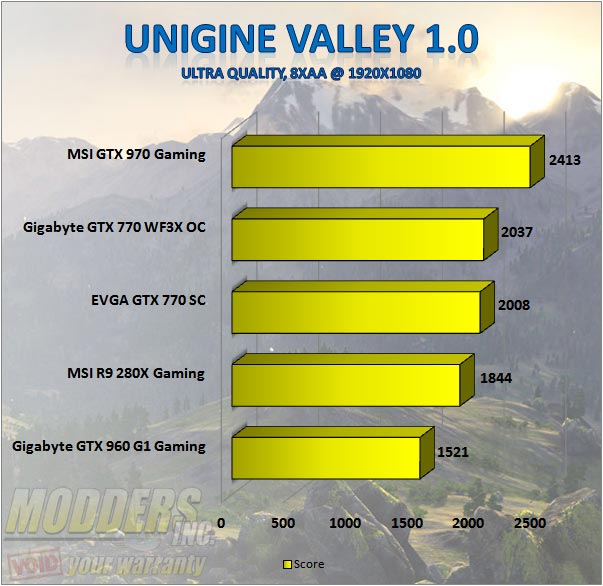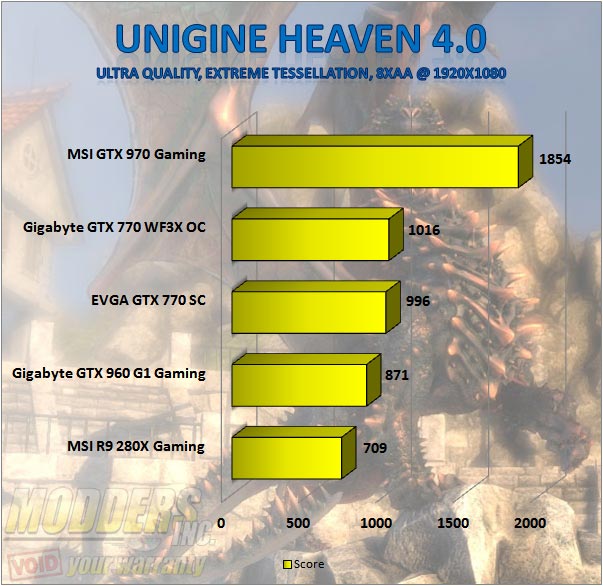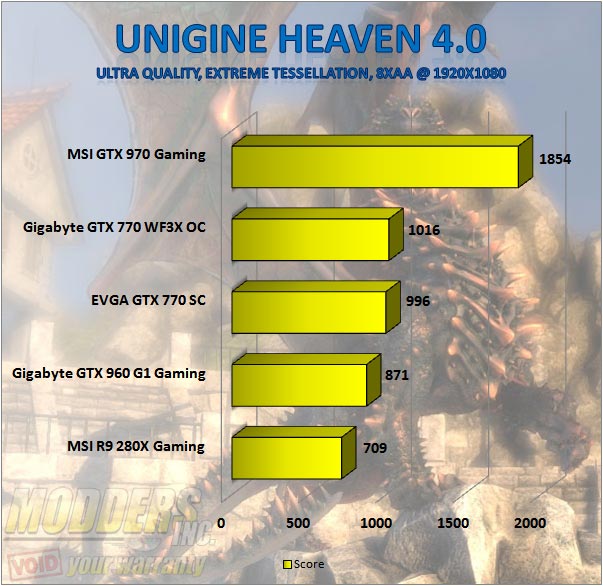 Gaming Benchmarks
The first in our real-world gaming benchmarks involves the ultra-popular The Elder Scrolls V: Skyrim which runs on Bethesda's Creation Engine and utilizes a DirectX 9 API. Benchmarks were performed during the initial escape scene in the beginning at Helgen while Alduin the ancient dragon razes the hold to the ground.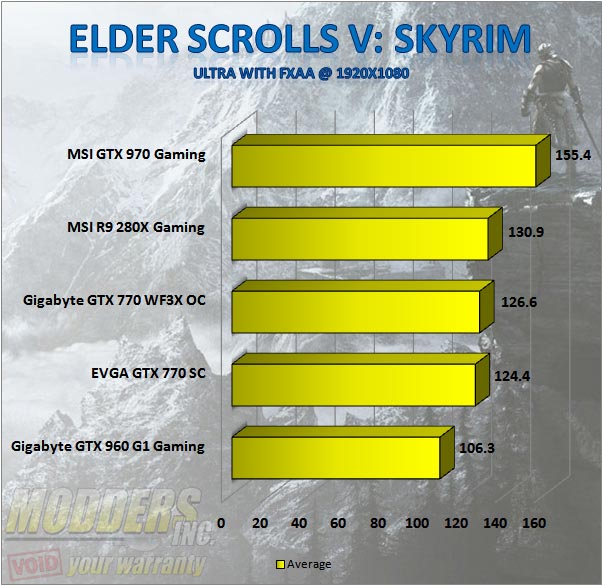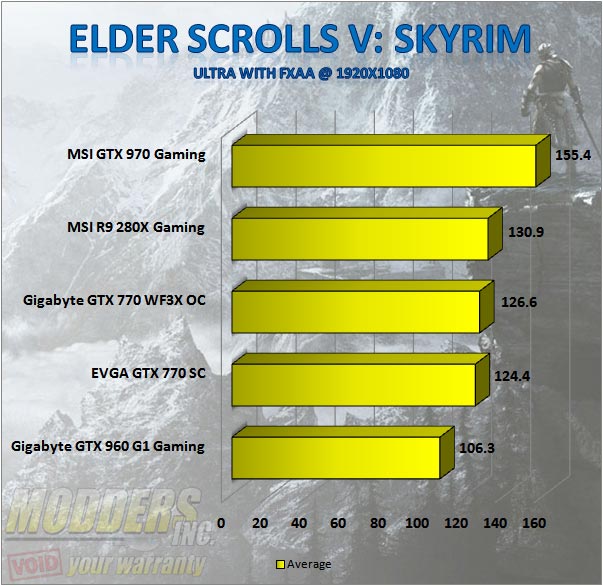 Tomb Raider is a re-launch title of the decades old video game series utilizing a DirectX 11 Crystal Engine to render a 3rd-person action adventure game. It has a built-in benchmark used for cross-video card comparison.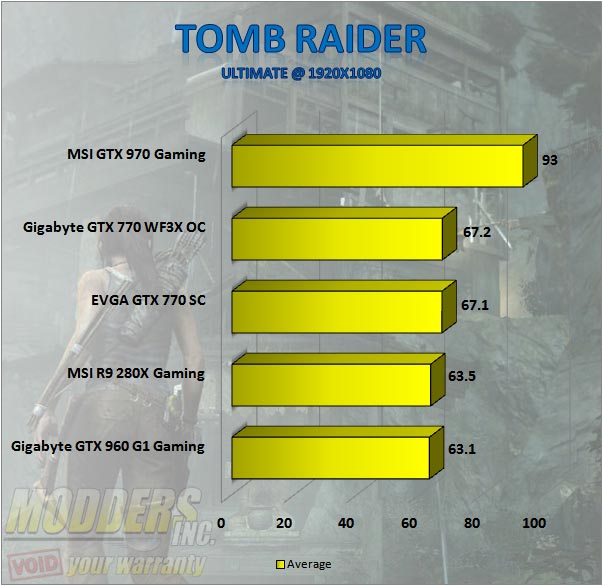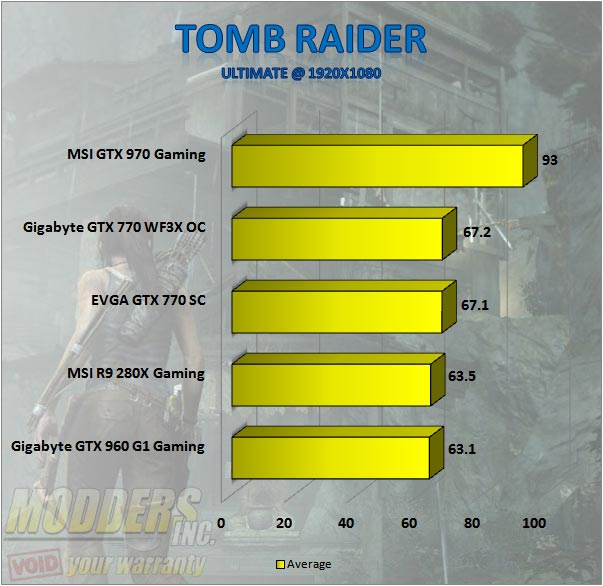 Bioshock Infinite is the third title in the alternate-universe first-person shooter franchise utilizing Unreal Engine 3. The built-in benchmark was used for video card comparison.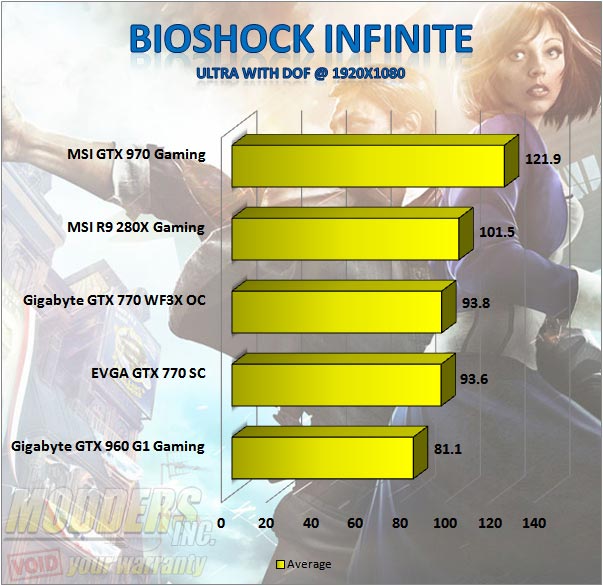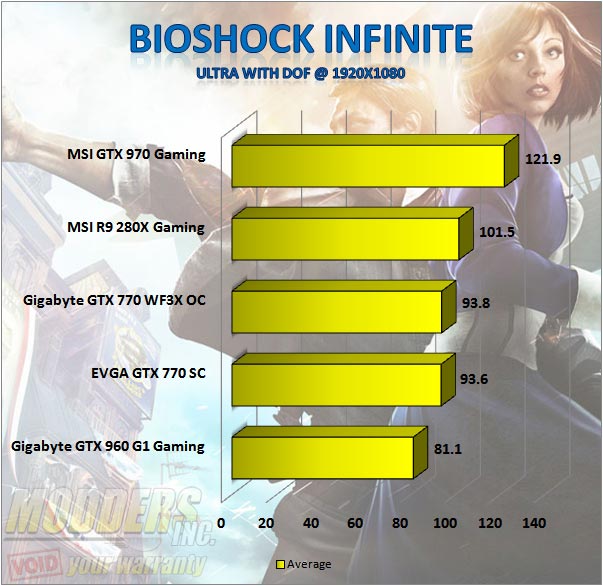 Battlefield 4 is an intense military first-person shooter game that utilizes DICE's Frostbite engine. A 60-second playthrough in the single player Singapore campaign was used for the benchmark.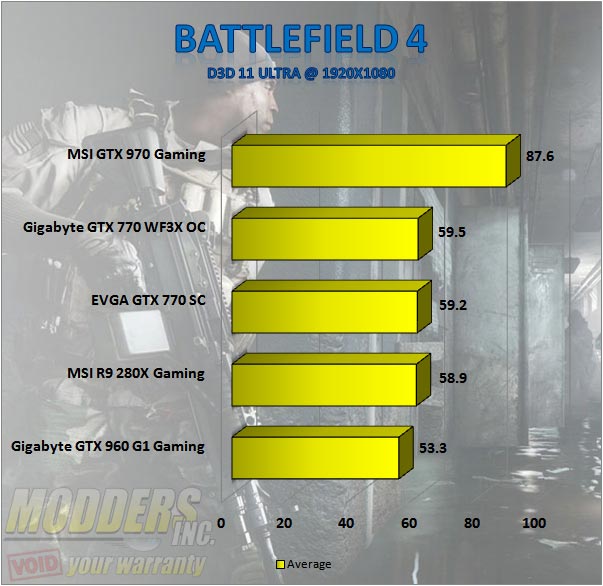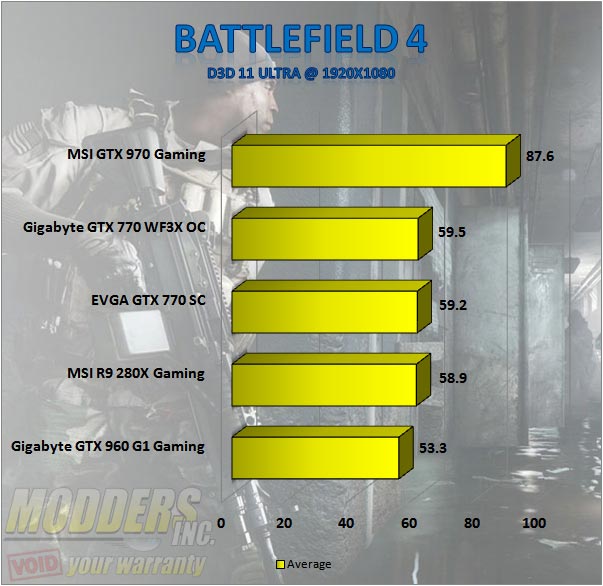 Metro:Last Light is a post-apocalyptic first person shooter that combines stealth and horror elements that uses the A4 engine.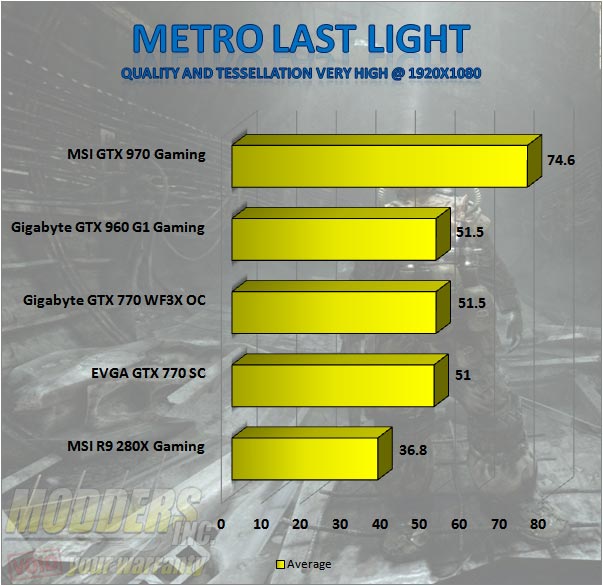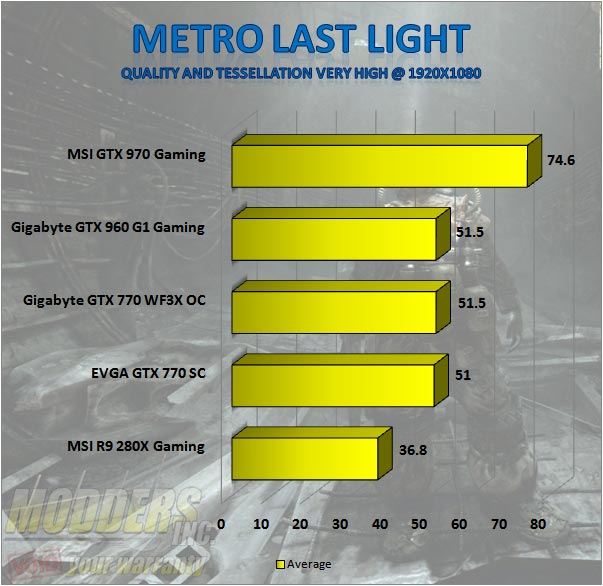 Crysis 3 is labeled as the GPU killer. Just like the Original Crysis had the GPUs crying for their mother,  so does Crysis 3. Crysis 3 brings back Prophet to New York in 2047. Crysis 3 uses the latest Cryengine for stunning visuals. The level we chose was just after entering the tunnels. This features good visuals and a mixture of environments as well as a good firefight towards the end.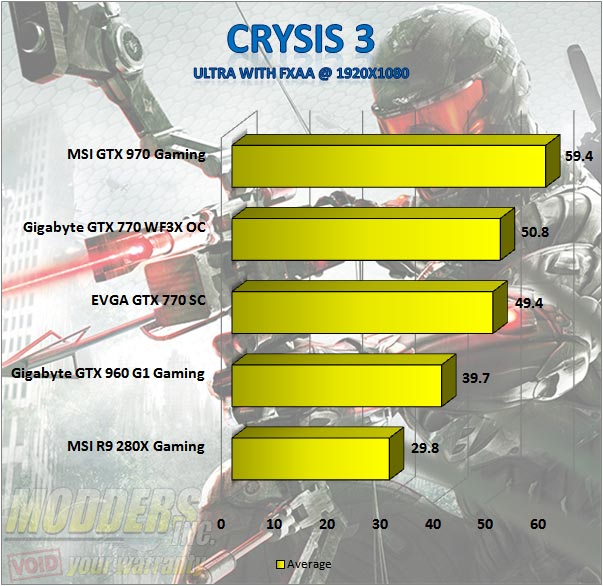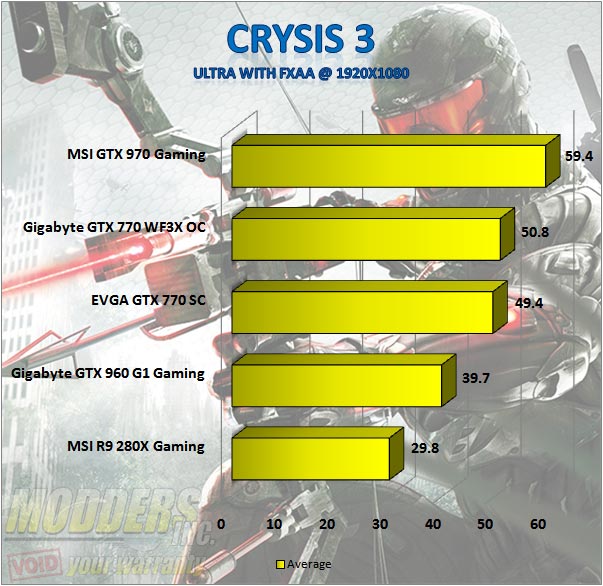 NVIDIA Dynamic Super Resolution Performance
With the introduction of the new Maxwell graphics cards, NVIDIA is also announcing a new feature that delivers superior image quality unlike any other feature before. The new Dynamic Super Resolution feature within GeForce Experience closely simulates near-4K display fidelity at 1080p resolutions. Higher resolution is rendered in the GPU and downsampled for the 1080p display output. Unlike other downsampling methods however, NVIDIA employs a 13-tap Gaussian filter method which is considerably much more precise compare to a simple box filter to preserve image quality and minimize detail loss. Since this feature is integrated into GeForce Experience, users do not need to set complicated custom resolution modes but only need to click the "optimize" feature and DSR is enabled automatically. By default, DSR is set at a 33% smoothness filter but users can customize this setting from within GeForce Experience.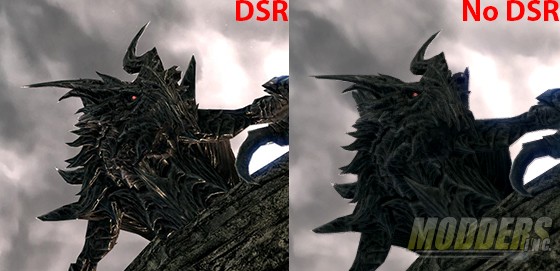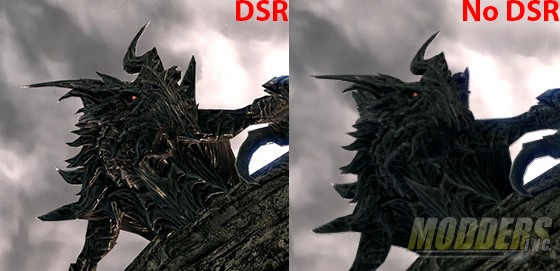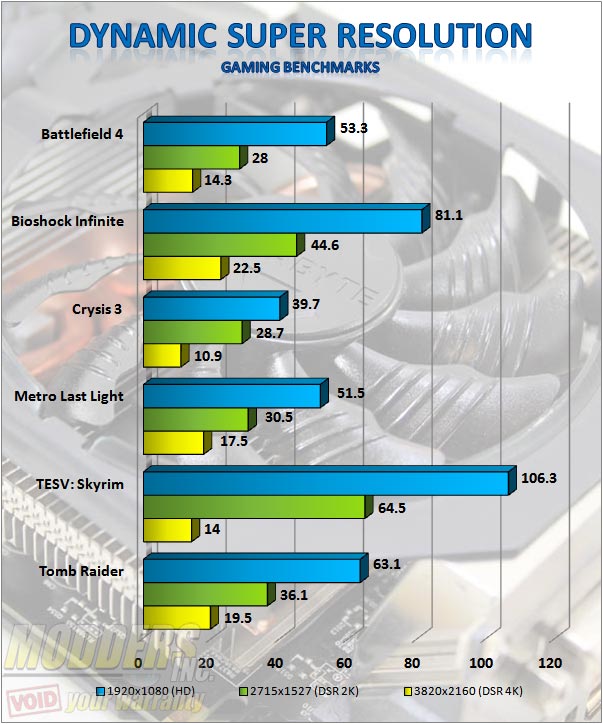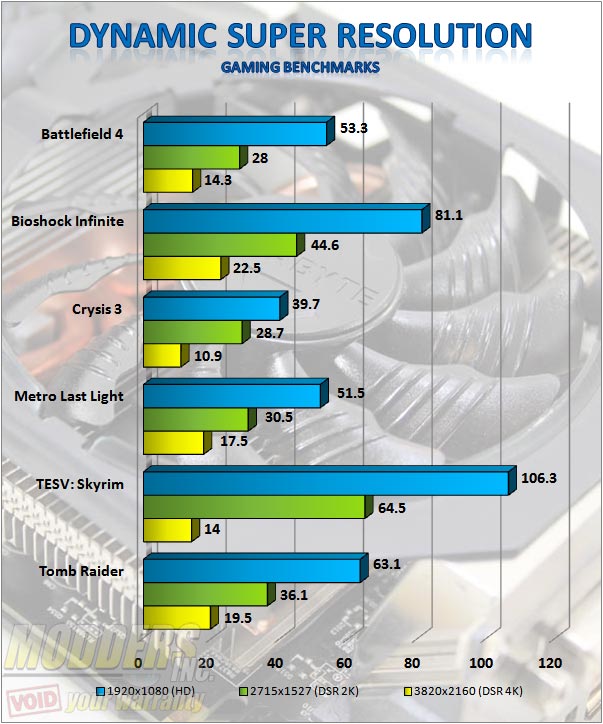 Overclocked Performance
Stock values: 1241 MHz Core/1304 MHz Boost/1468 MHz actual and 1753 MHz Memory
Overclocked values without voltage adjustment: 1326 MHz Core/1389 MHz Boost/1553MHz actual and 2000MHz Memory
Graphics Score: +636 points
Total Score: +525 points