Graphics Card Reviews
Gigabyte GTX 960 G1 Gaming 2GB Video Card Review: Mainstream Price, High-End Extras
« Testing Procedure and Benchmarks
Final Thoughts about the Gigabyte GTX 960 G1 Gaming Video Card

Do not mistake the Gigabyte GTX 960 G1 Gaming's silence as a sign impotency; far from it in fact for it is more appropriately equated to the strong silent type. Even without overclocking, the GTX 960 G1 Gaming is a superb performer showing significant boost-performance strength given wide thermal berth by the Windforce cooling solution. As with the latest generation Maxwell video cards, if there is TDP space to boost performance, it will boost itself and "auto-overclock" so the Windforce cooling system becomes essential in this setup.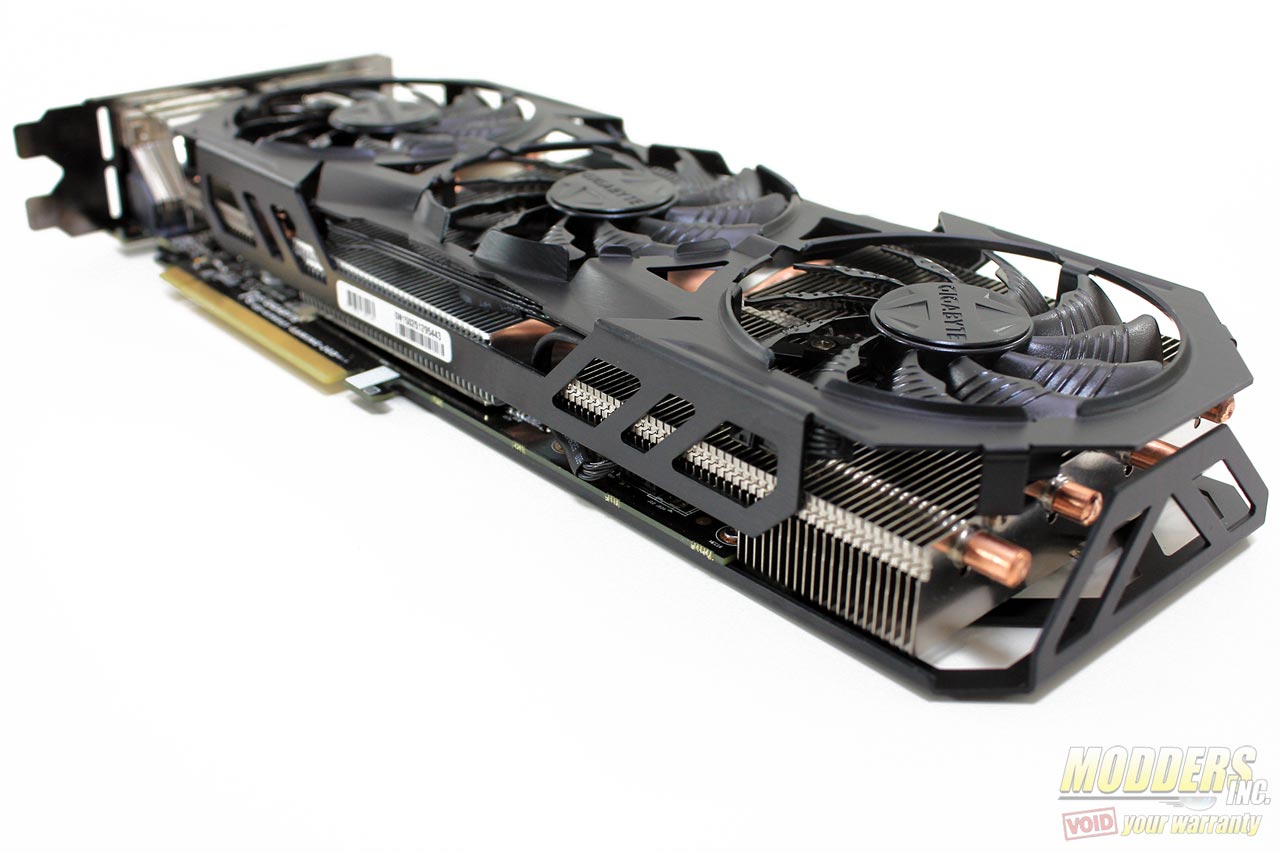 The Windforce cooling system has evolved with each generation of video card release but the latest incarnation is so effective it is almost sorcery. Even when it is shut off, the idle temperature on an open test bench was ~40C which will be even lower if inside a case with airflow. Under load, the temperatures did not even reach 70C despite the very soft fan profiles. Even at the most it required to muster at 35% 1120 RPM, the noise only reached 35.8dB from the 34.8dB room ambient noise. This video card is a must for those like me who require that delicate balance of real silence and performance.
Despite the high factory overclock, there is still surprisingly plenty of room for overclocking further, especially the Samsung memory which easily OC'd to 2000MHz and actual effective core clock reaching 1569MHz without additional voltage (stock 1.206V). The flexible display output option was a great bonus cherry on top of this delightful sundae as well. All these features of course come at a premium so the Gigabyte GTX 960 G1 Gaming tops out at $229.99 compared to the $200 reference GTX 960 but it is well worth if silence and performance is not something you wish to make a compromise in.
EDIT:
NewEgg.com has this video card for $209.99 in regular pricing, not sale price which makes it an even enticing offer: http://www.newegg.com/Product/Product.aspx?Item=N82E16814125770&cm_re=gtx_960-_-14-125-770-_-Product
[sc:must_have_award ]