« Introduction
|
A Closer Look at the Gaming X 1660 ti »
Packaging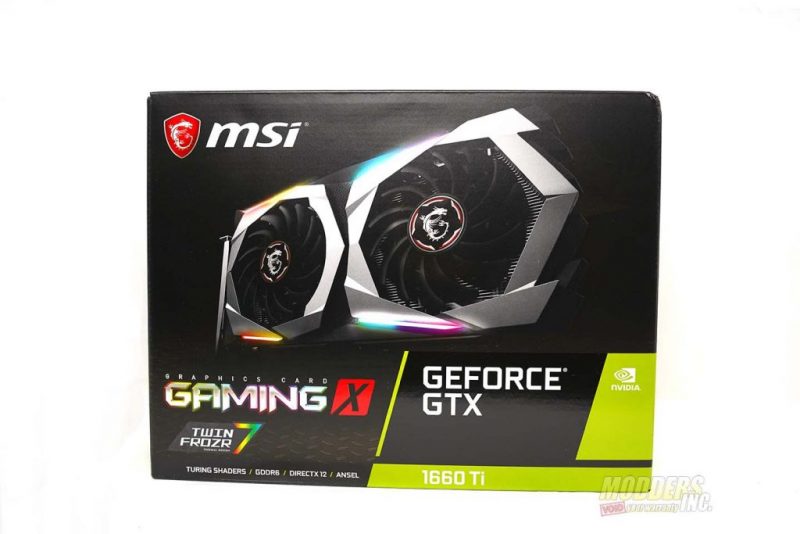 The front of the box has the MSI logo on the top left-hand corner. An image of the graphics card takes up the majority of the front of the box. Across the bottom, there are the Gaming X and Twin Frozr 7 branding to the left. To the right are the Geforce GTX logo and 1660 ti branding.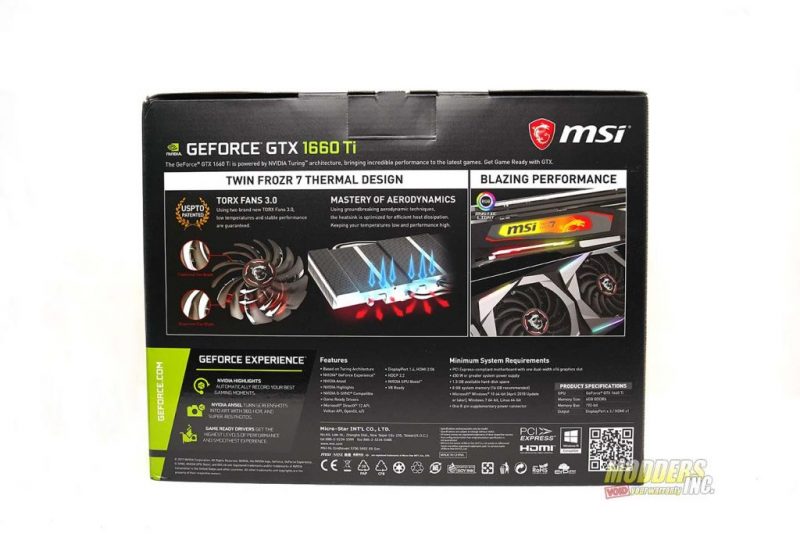 The back of the box has a breakdown of the Twin Frozr 7 thermal design. This includes the aerodynamics of the heatsink, as well as a picture showing how the Torx Fans 3.0 work. Below that, they mention a few of the features of Geforce Experience, as well as some of the key features of the Gaming X 1660 ti. The last thing of note are the minimum system requirements for the card. Now, let's take a close look at the MSI Gaming X 1660 ti.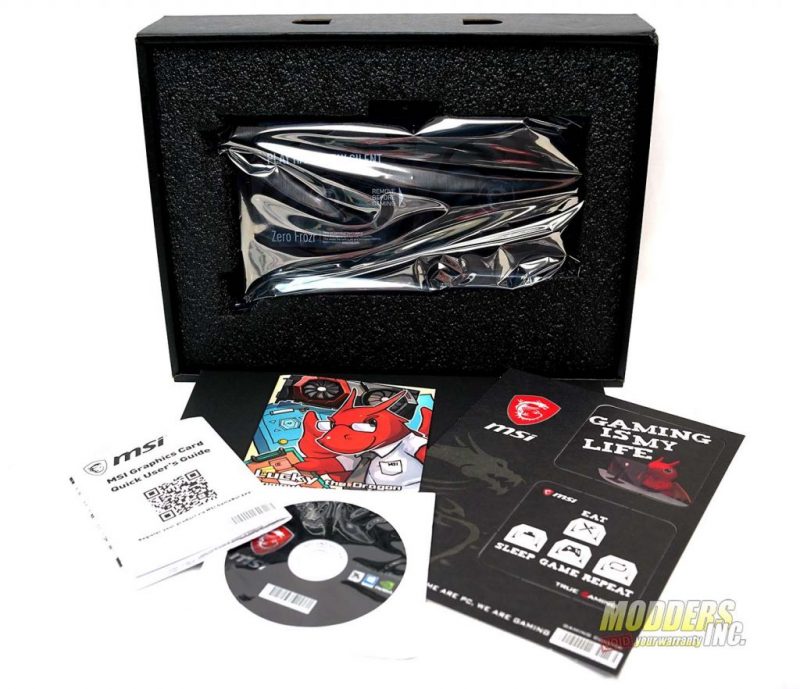 The card comes packed in soft foam and in an anti-static bag. Along with the card, there is a quick start guide, a driver disk and a couple of coasters. The Gaming X 1660 ti also came packed with a Luck The Dragon comic book and a thank you note from MSI for purchasing one of their graphics cards.