CPU Cooler
Noctua NH-D9L CPU Cooler Review: The Mini NH-D15
« Test System and Benchmarks
Final Thoughts about the Noctua NH-D9L

While I did not expect the NH-D9L to outperform the excellent NH-U9S previously reviewed here, it is nonetheless surprising to see such a small heatsink take on the previous generation NH-U9B SE2 and the ever popular Cooler Master Hyper 212+ and be able to go toe-to-toe. A heatsink with such small footprint is designed primarily to be able to fit in tight-spaced situations unlike regular tower coolers so it will be unfair to just strictly look at the NH-D9L from a cooling performance standpoint but it manages to impress even out of that context.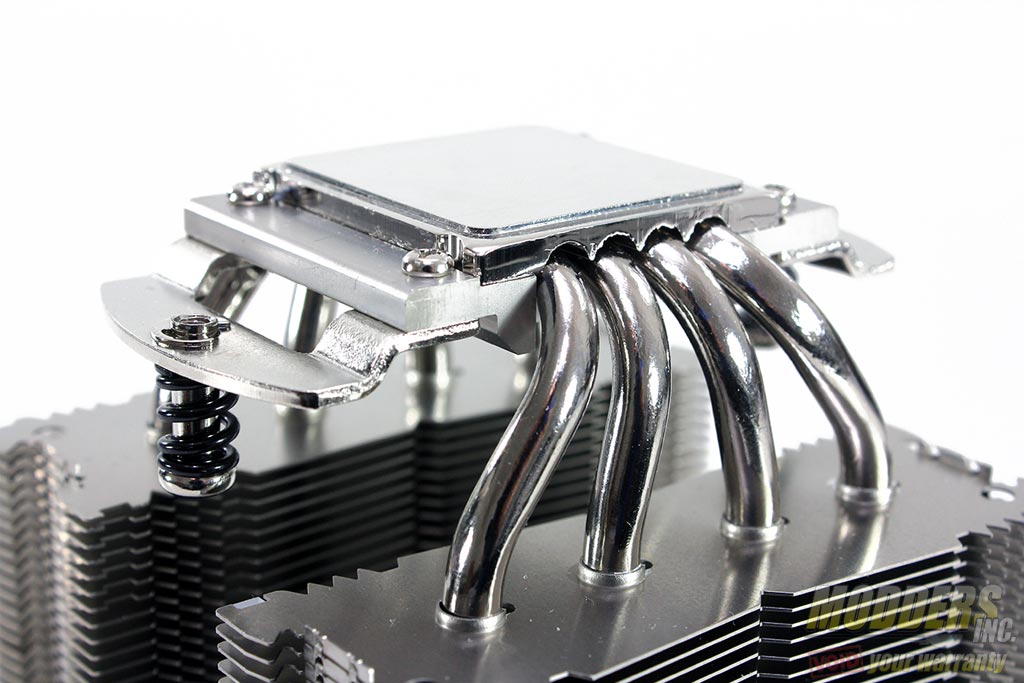 The dual-tower design also allows it to provide superior clearance even compared to the NH-U9S when it comes to either RAM, PCI-E expansion card or MOSFET heatsinks. The NH-D9L also boasts a mere 110mm height clearance which fits under 3U specifications. Coupled with the NF-A9 low noise fan, the NH-D9L not only finds usefulness inside HTPC systems but also noise sensitive audio/video production workstations.
Just because it is small and quiet, it does not necessarily mean that it does not look good as well as it is a Noctua product after all, so it has excellent build quality and nickel finish. But as with every premium brand offering comes the premium brand pricing so the NH-D9L costs more than other 92mm heatsink offerings. The NH-D9L is thoroughly unique though and comes with a complete accessory kit so it can be used out of the box plus a 6-year warranty that justifies its pricing.
[sc:must_have_award ]