« Page 2
|
Page 4 »
Cabling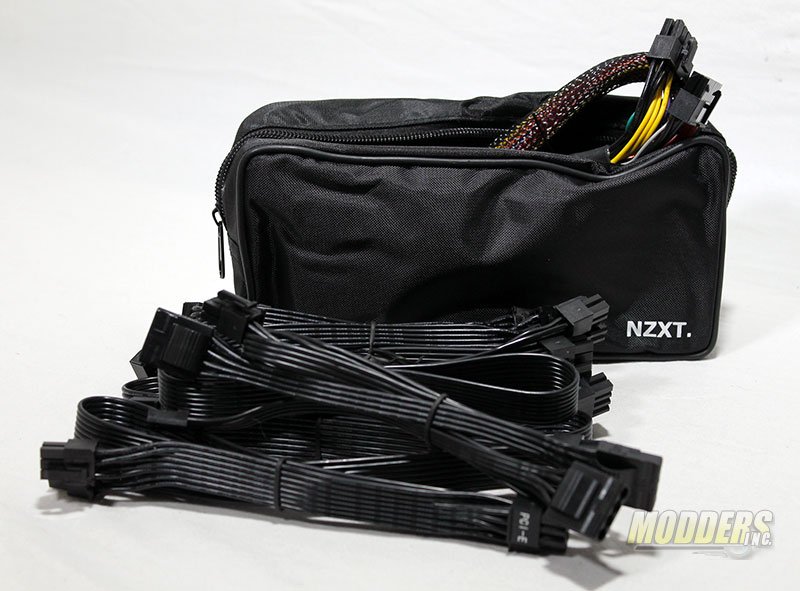 So what was in the travel bag? The power cords of course. Stuffed inside all the the modular power cords that you can use. The amount of cords and connections are relative to the wattage of the PSU so if you see that you might not have enough connections for you current or new set up them you might want to look at a higher wattage power supply by NZXT. Take a look at the review we did of the HALE 90 V2.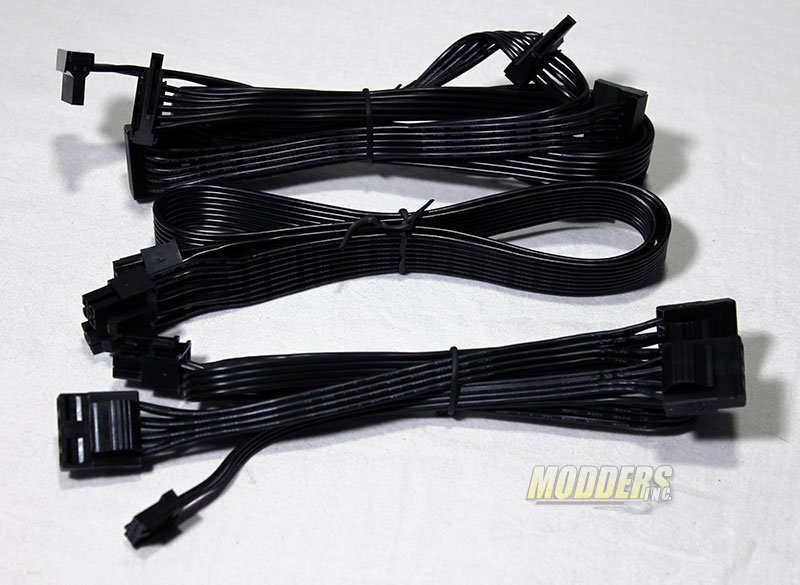 All the accessory cables are a flat cables which lends themselves to be easier to twist and bend when trying to achieve that prefect look and harmony within your case.
The Molex cable is 31 inches long from the end of the PSU power plug to the last Molex plug. Three Molex connectors are on this cable with a six inch space between them. And for those of you out still running a floppy drive (you young-ins need to go ask you dad what those are) there is a single power plug on the cable.
The cable for the CPU power is 24 inches long from end to end and the connector that goes to the motherboard can be split and supplies either 4 or 8 pin power.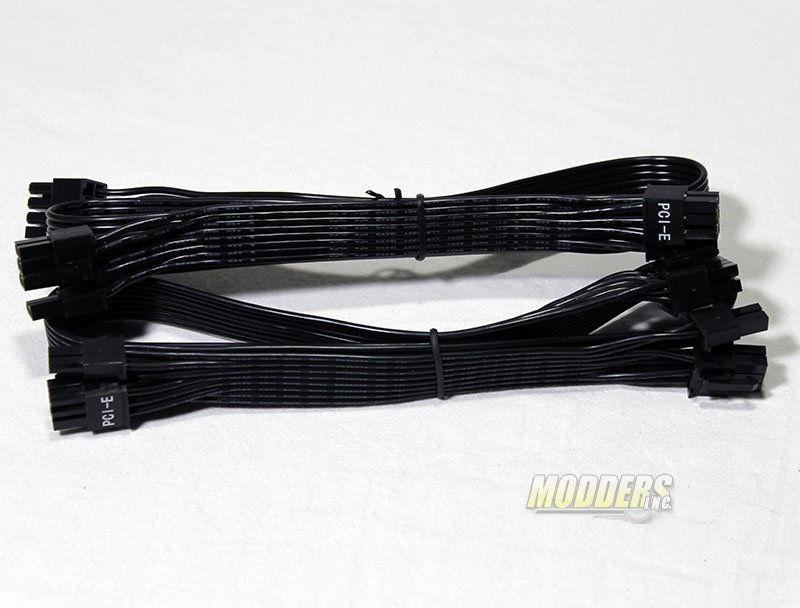 Two PCI-E cables are supplied that give both six and eight pin options.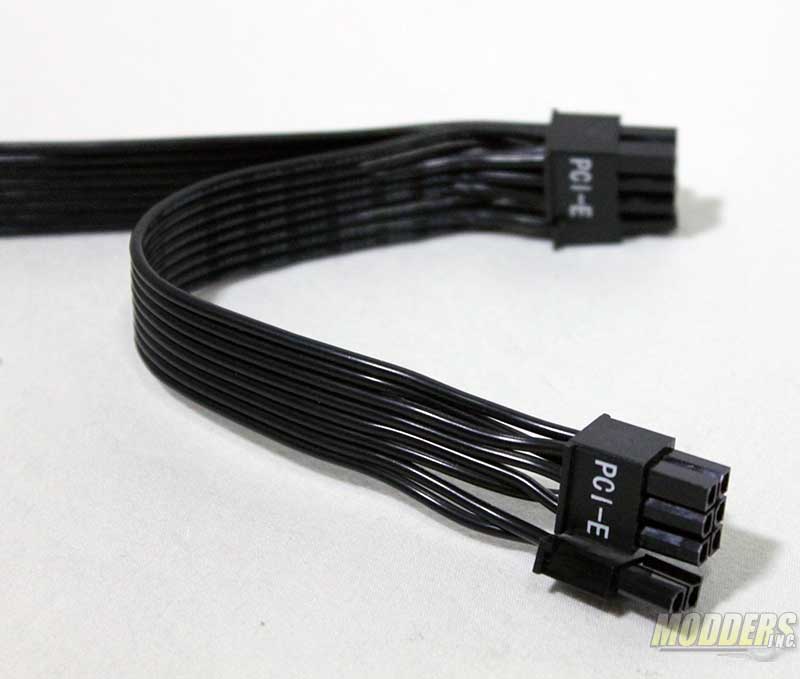 Each of the PCI-E power cable have two GPU power connectors on them. The PCI-E cables are just over 23 inches long from the PSU connector to the first GPU power pin.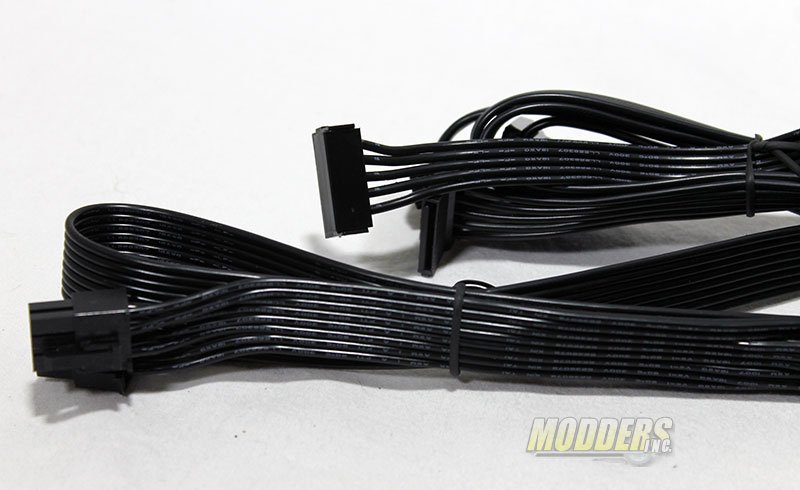 The two SATA cables are just over 31 inches in total length and have three connectors per cable with a six inch space between them. The last SATA connector is a right angle pin.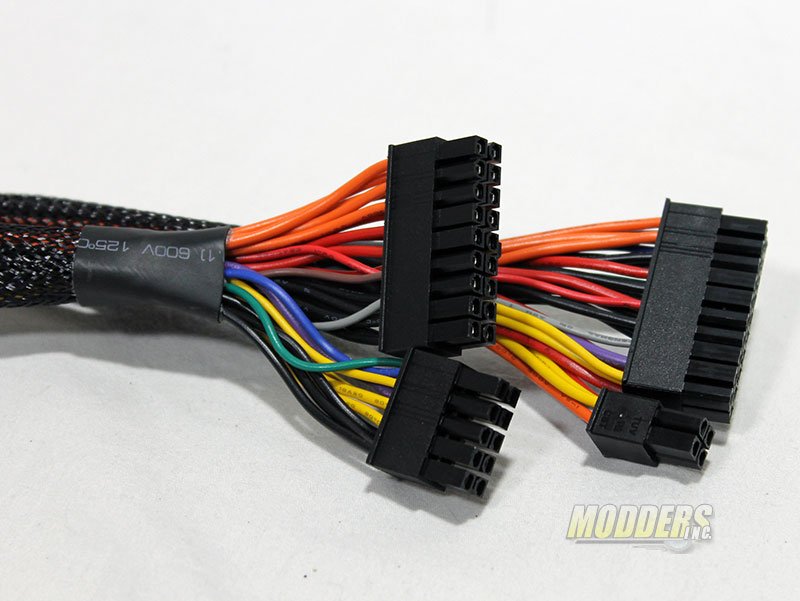 The main 24 pin connector is not a flat cable but is wrapped in cable sleeving to help keep the clean look. Both connectors have removable power pins to maximize compatibility. This power cord is 25 inches tip to tip.