« Page 3
|
Page 5 »
Internal view and voltages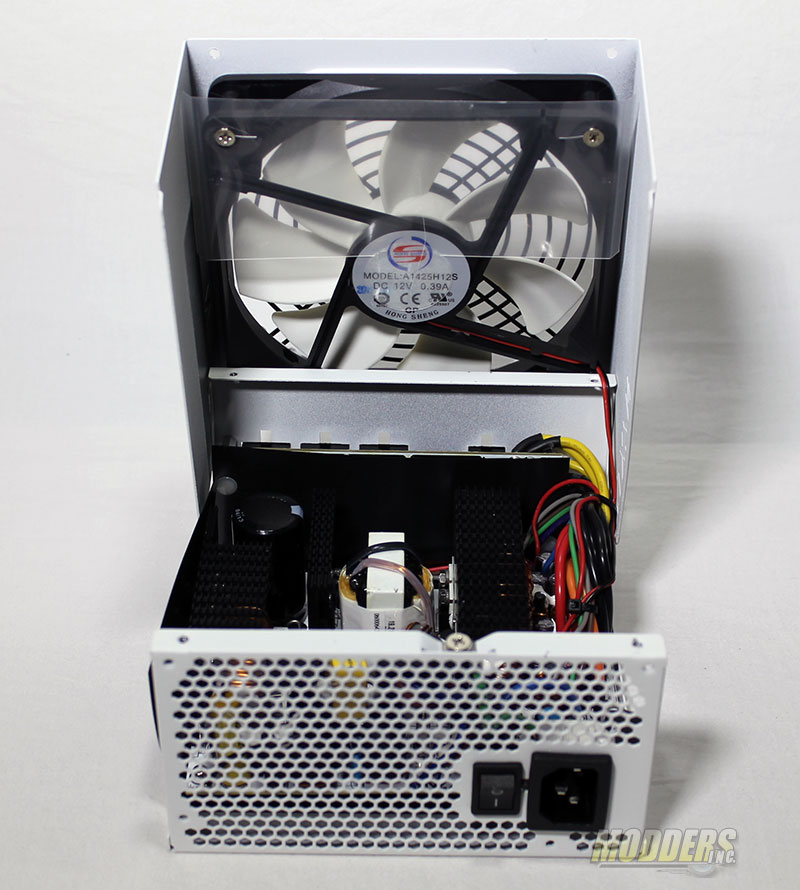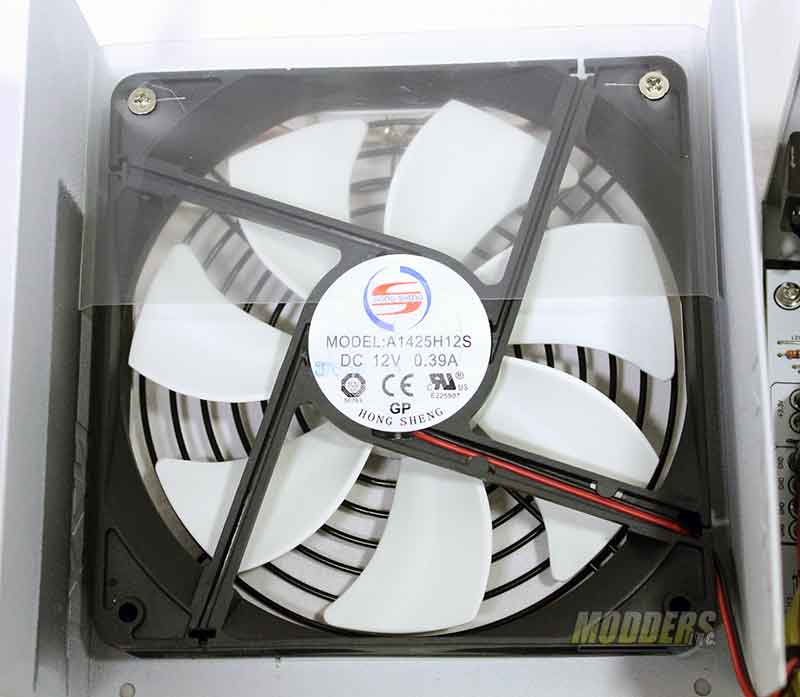 A good quality 135mm fan is used to keep the PSU nice and cool. So what is the clear plastic piece doing on the fan. I don't have the absolute fact on this but if I were to give it my best guess it is there because the smaller overall size the PSU (6″x6.5″x3.5″) and that all the hardware is rather close to each other the pieces is use to force the air through the front part of the power supply and out the back. If this piece was not there the cooling air would short cycle (take the easiest way through the PSU) and it would not cool it.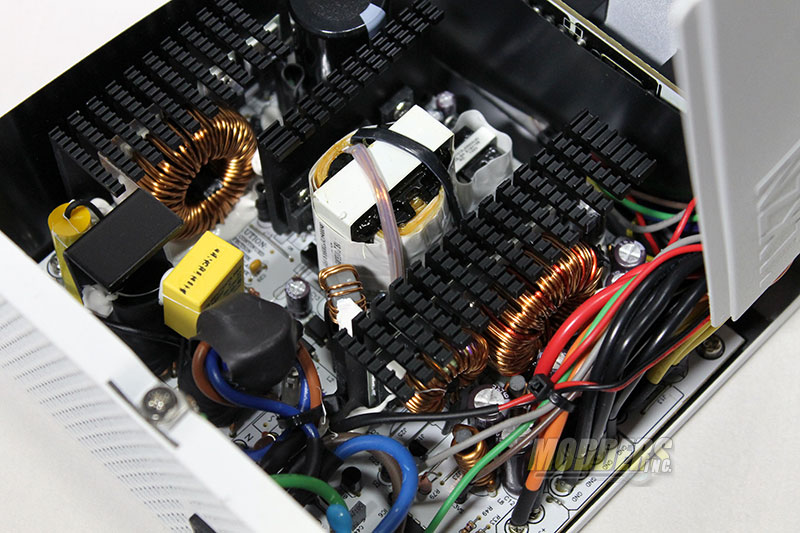 The inside of the Hale82 V2 Power Supply looks as good on the inside as it does on the outside.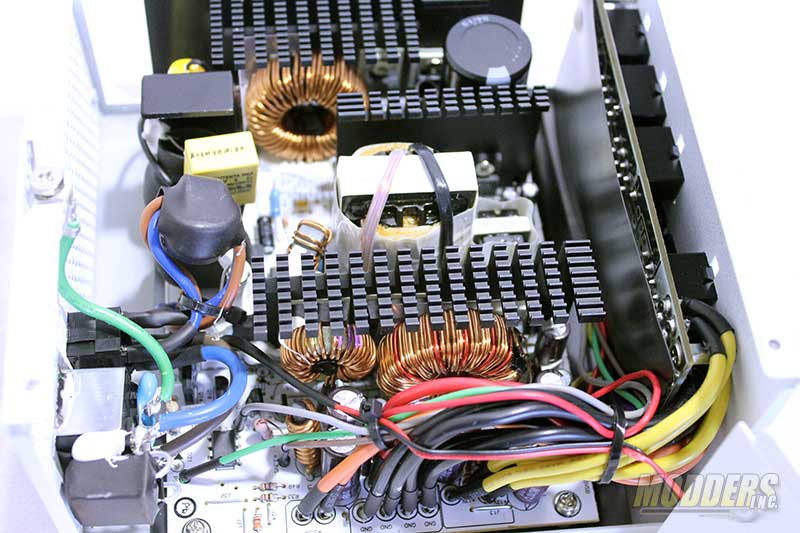 Even though there is a lot of hardware inside NZXT tried to make sure that it looked good and was the best layout for cooling.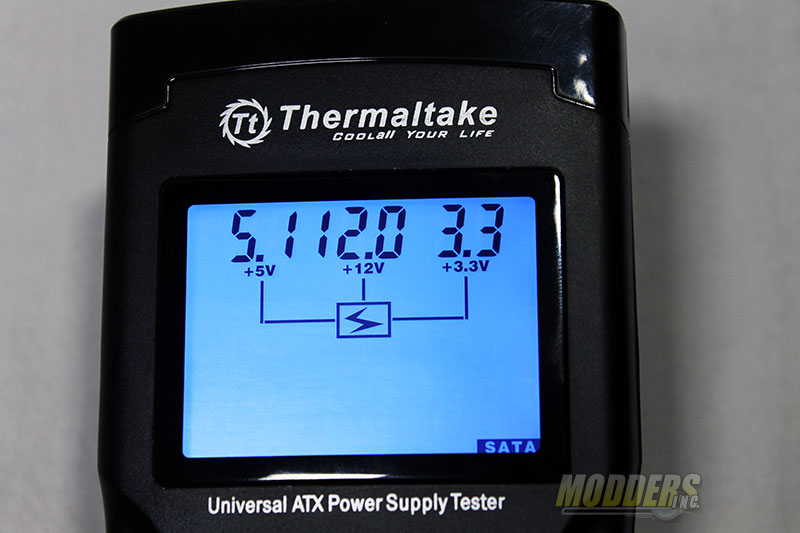 The above images are from our favorite handle held power supply tester, the Thermaltake Dr. Power II. Just running a quick test we can see that the Power Supply is producing the correct amount of power. It never hurts to run your new power supply through this quick test either before you get it in the case. There have been several times where I had installed a new PSU and the PC would not boot and of course the "New" power supply could not be the problem…right?