PC Power Supply
RAIDMAX Thunder Pro Series RX-1000AE 80 Plus Gold PSU Overview
« Page 2
|
Page 4 »
FIRST LOOKS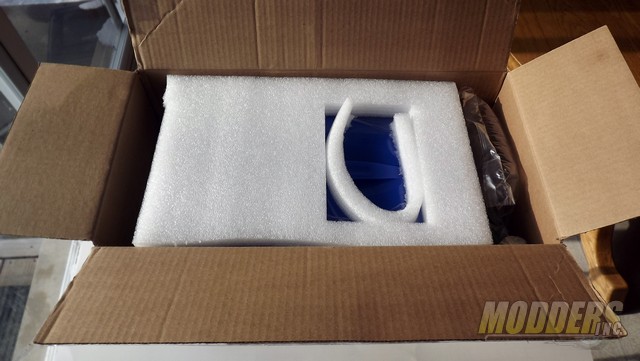 Outer box shipped from Raidmax with something different inside.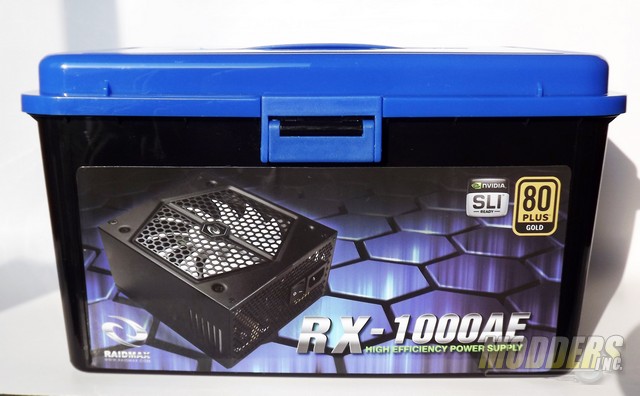 The packaging is unique. The unit comes bundled in a PVC tub that looks much like a fishing tackle box. Once used I can see a new dremel case for the shop is a possibility.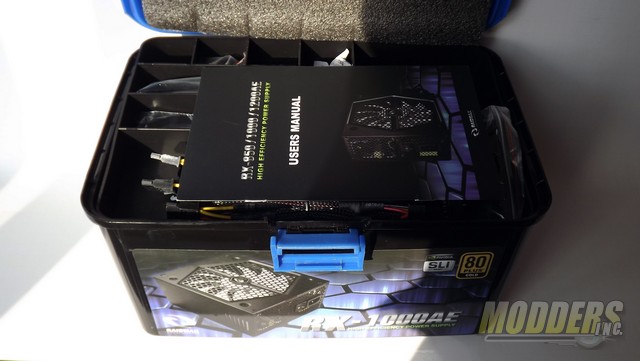 Unlatch, open the tub and instead of tackle we have manual a few cables and accessories in the upper tray sections of the tub.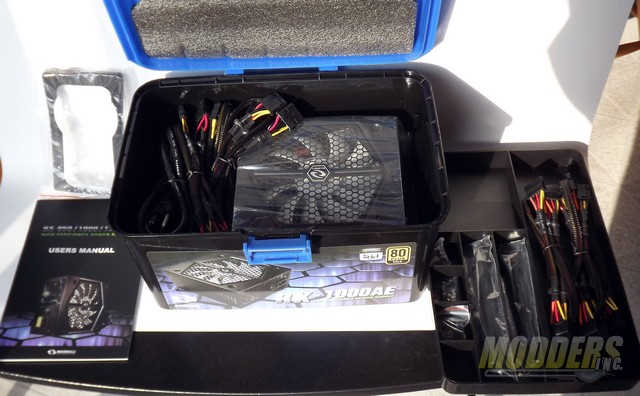 Under the upper tray is cellophane wrapped power supply unit and the main bundle of modular cables.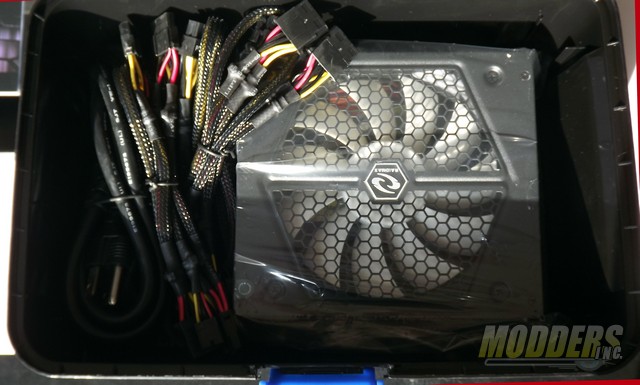 One large section for all the big stuff, PSU and Cables. The thing I notice right off is for a 1000W PSU this looks small.