Power Supply
RAIDMAX Thunder Pro Series RX-1000AE 80 Plus Gold PSU Overview
Article Pages:
Page 2 »
RAIDMAX Thunder Pro Series RX-1000AE 80 Plus Gold PSU Overview


"Raidmax was founded in 1988 with the mission of providing the best solutions: specifically, meeting your requirements for innovative designs, excellent performance and quality products. It has been more than 10 years since Raidmax began its work on its unique product lines and market position. The name of Raidmax is synonymous to gaming design and budget cases. In the United States, Raidmax is considered to be the best second tier brand; in Asia, it is said that only Raidmax can offer the budget cases with great designs; in Europe, with almost no brand management, Raidmax' followers are still showing their loyal support in many ways." ~ Raidmax
Review Sample Provided by: Raidmax  Product Name:  THUNDER PRO SERIES RX-1000AE
Our power supply reviews are intended to only cover the features of the power supplies, thus we call them a Power Supply Overview. This is due to the fact of not having the appropriate equipment to test them to our and your standards. Because of this you will not see any load or performance testing sections, but we will give you our best thoughts about the product. Thank you~ Modders-Inc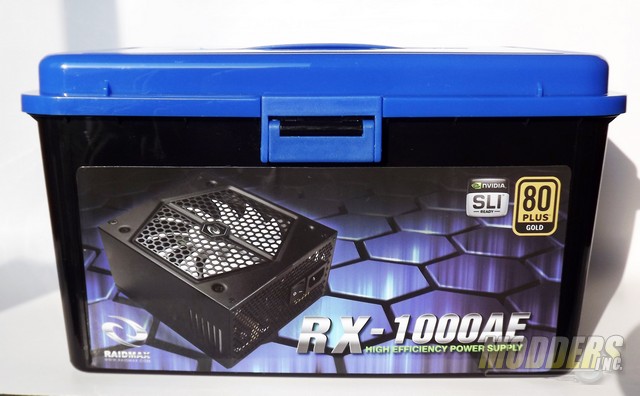 This overview takes a look at the 1000W BIG POWER small footprint Raidmax Thunder Pro Series RX-1000AE 80 Plus GOLD Power Supply.