PC Power Supply
RAIDMAX Thunder Pro Series RX-1000AE 80 Plus Gold PSU Overview
« Page 3
|
Page 5 »
OUT OF THE BOX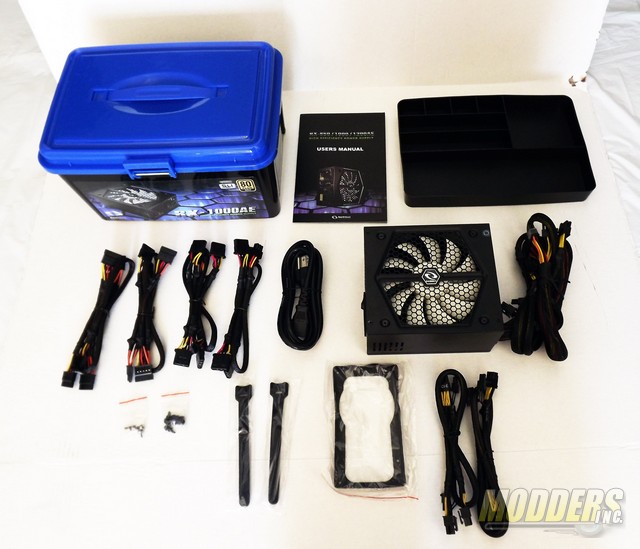 The total package contents along with the tackle tub includes;
14 page multi language 2 pages per language user manual
PSU with attached 24 and 8 pin cables
PSU Anti-Vibration mounting sleeve
PSU mounting screws
PSU corner stand off / secure mount
6 cables
Power cable
6 Velcro loop back cable management straps
PSU with attached 24 and 8 pin cables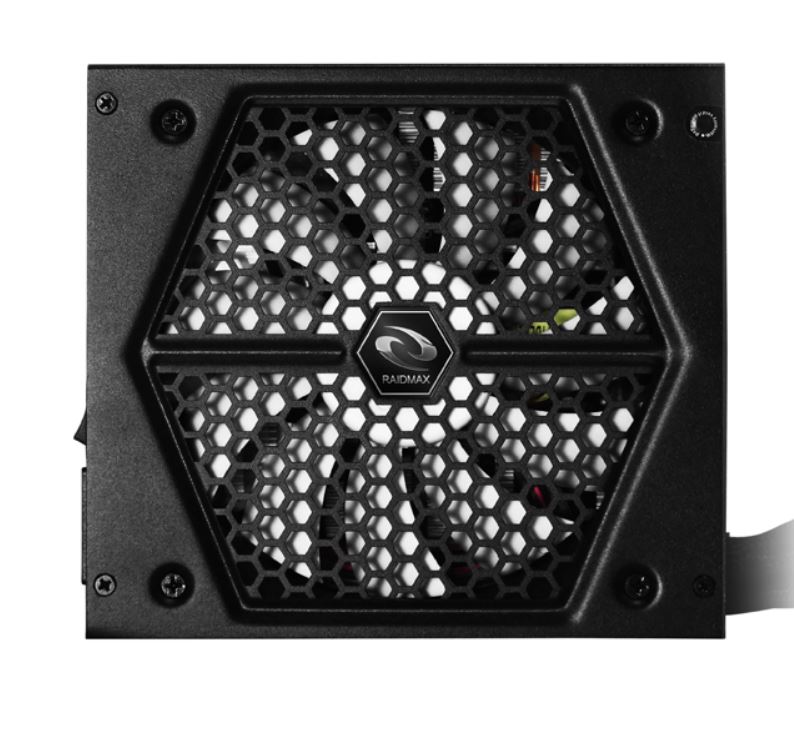 The PSU itself is a good looking hammered black flake like finish with a hexagon shaped fan grill with a white 135mm fan typically used on the largest ATX PSU's to silently push enough air thru the whole unit. Overall the unit depth measures 6 1/2″ .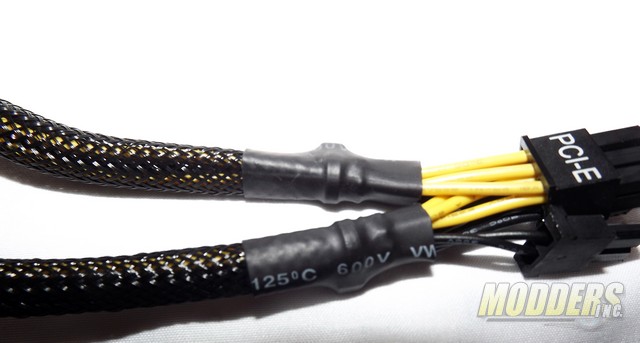 The cables are modular except the 24pin Motherboard,  8pin CPU and one 2 x 6+2 PCI-E cables attached to the unit. 6 modular cables with the shortest PSU to 1st connector being 19″ which is plenty length for most large ATX case reaches. Each connector is black and labeled according to device. Sleeves could be more dense as the wires do show through and are about 1 inch short of connectors with heat shrink imprinted with temperature and voltage ratings.
CONNECTORS
1 x 24pin Motherboard cable attached to unit
1 x (4+4) 8pin CPU cable attached to unit
1 x 8pin EPS
6 x 8pin PCI-E on 3 cables
8 x 4pin Molex
2 x 4pin Floppy
8 x SATA on 2 cables
4 x 12v RAILS
12V  24 pin Molex and SATA
12V P4/AUX and EPS
12V PCI-E Fixed
12V PCI-E
The PCI-E rails provide 36A each 72A combined.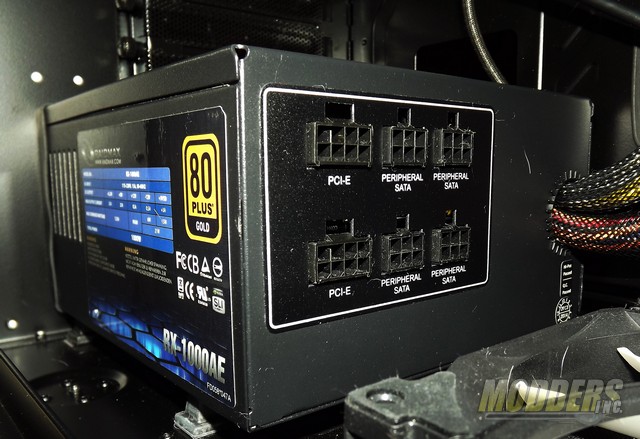 With 1 PCI-E 2 x 8pin fixed and 2 more 2 x 6+2pin PCI-E we can connect up to a 3 way SLI or Crossfire configuration. The unit is certified for SLI but I found no AMD Crossfire certification.