PC Water Cooling
Silverstone Tundra TD02-E CPU Cooler Review: An Affordable, Quieter 240mm AIO Option
« Introduction and Specifications
|
Installation Procedure and Clearance Compatibility »
A Closer Look at the Silverstone TD02-E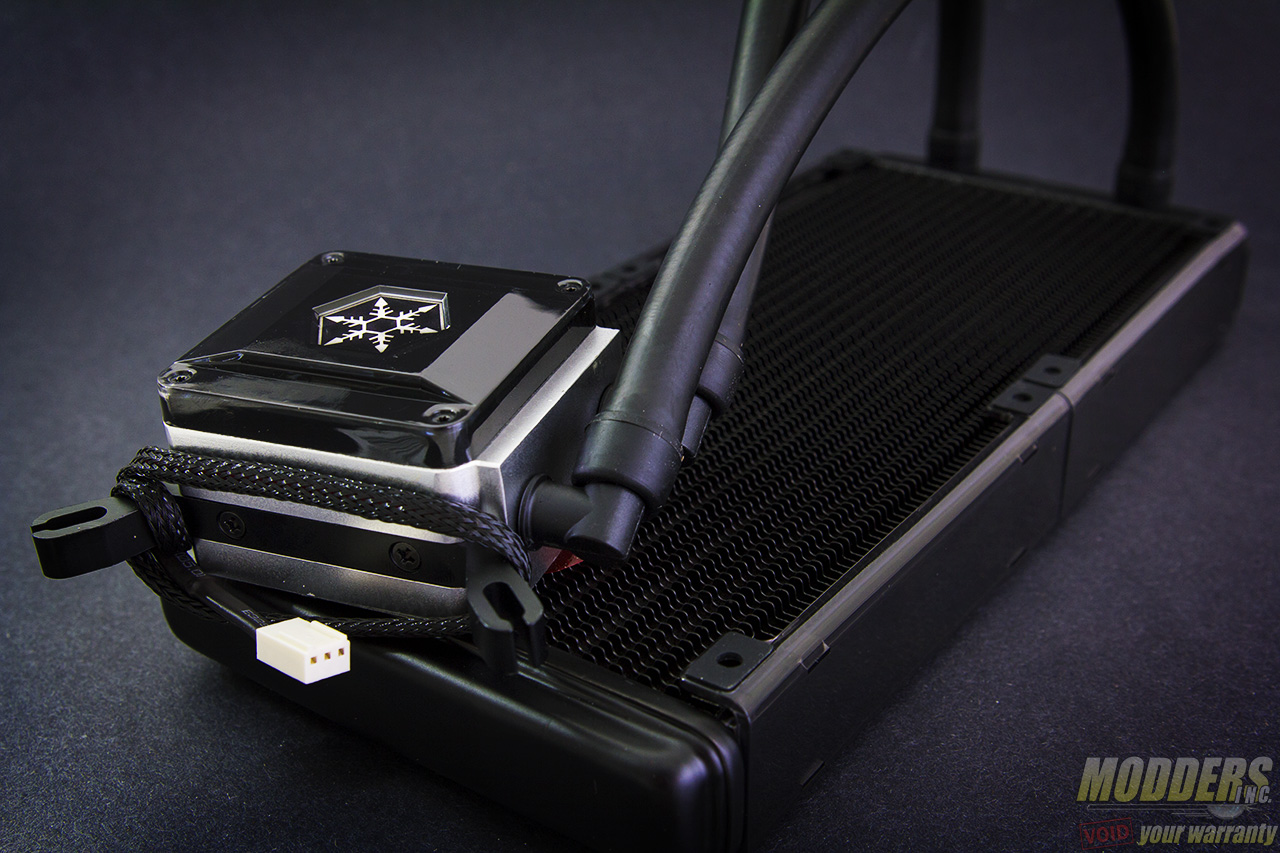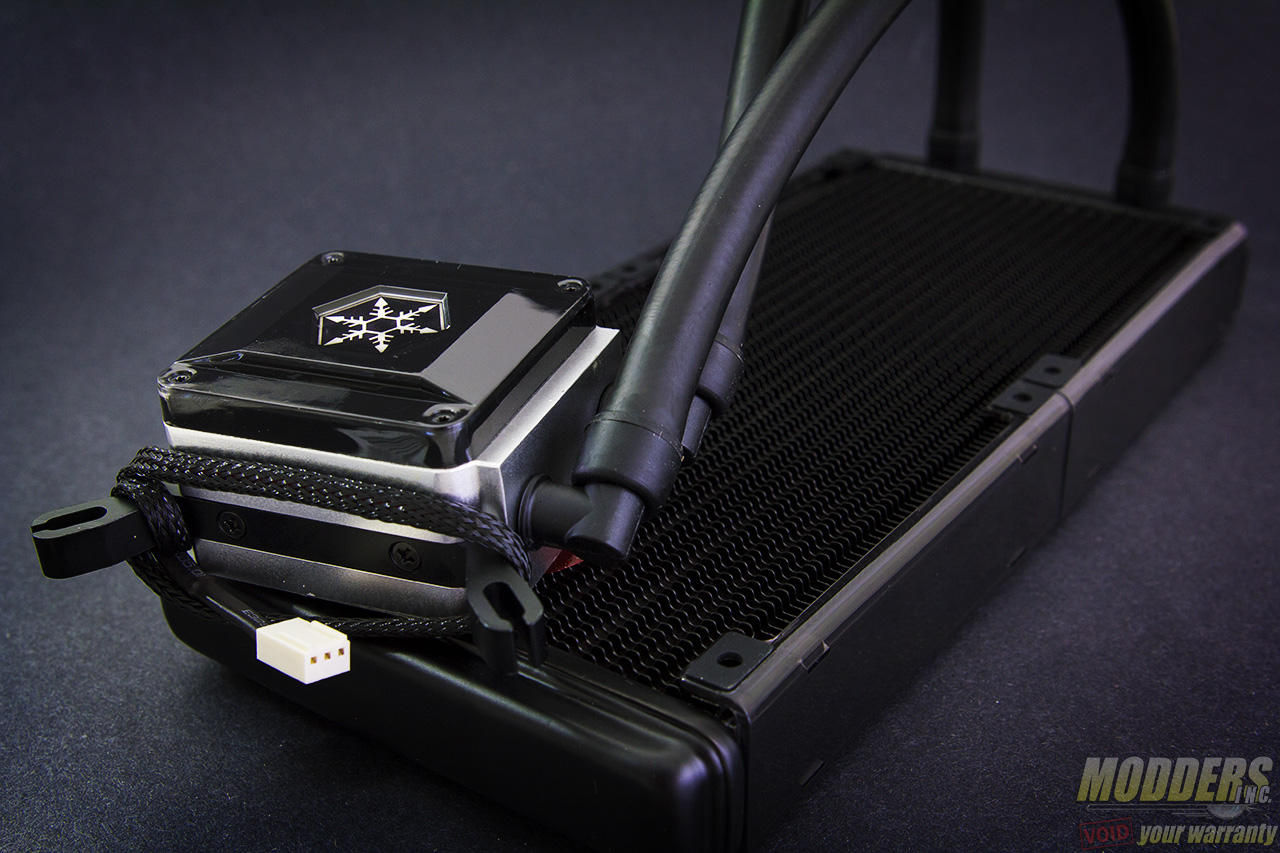 The Silverstone Tundra TD02-E is a revised version of the Tundra TD02, which was easily distinguishable from other AIO's with its pretty white body. The TD02-E looks more like a typical AIO cooler in black but has some unique aesthetics of its own that make it stand out from the rest including acrylic accents and radiator fin design. The "-E" designation in the name puts the this particular Tundra unit under Silverstone's high-end category. They also have -LITE for entry level and -SLIM for thinner bodied radiator and fans designed for higher fitment compatibility.
The Tundra TD02-E uses an aluminum radiator measuring 278mm long by 124mm and is  27mm thick. The side has a carbon fiber pattern and covered acrylic along its length. All acrylic parts had film covering out of the box to prevent scratches during transport. The mounting holes on the radiator have built-in rubber dampening to absorb vibrations from high-RPM fans mounted on it. The aluminum fin pattern is also quite different from most AIO radiators having, 11 fins-per-inch and making contact with all sides of the piping instead of just two sides.
The TD02-E pump block has a very premium look with an acrylic top and solid aluminum body. The Silverstone logo in the middle lights up a blue LED color when the pump is plugged in. An Intel mounting bracket is pre-attached on the side so if installing on an AMD system, users will need to switch it out with the other version included in the accessory kit. The hose is not ribbed like previous Tundra units but is rather quite subdued made of rubber measuring 310mm long.
It is not only the top part of the pump that looks elegant but the coldplate contact also does as well having zero screws visible on its pure copper surface. It has visible rounded machining marks across its surface.
The fans bundled have a 9-blade design that has a prominent curve. The leading edge has a groove across its length while the trailing edge near the tip has serrated edges. These are PWM fans that runs at 1500 to ~2500RPM with 3.5mm/H2O of static pressure.